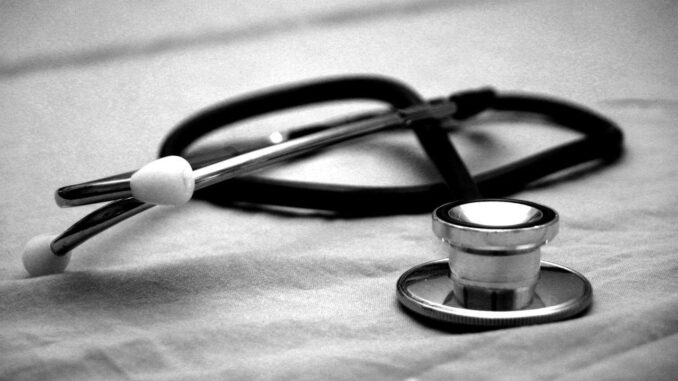 Pharmacy Owner and Pharmacist Charged in a Scheme to Bill Insurance for Medications Not Dispensed
An indictment was unsealed today charging Mohamad Ali Makki, R.Ph. and Wansa Nabi Makki with multiple health care fraud offenses, U.S. Attorney Matthew Schneider announced today. At the same time, related criminal complaints were unsealed charging Mamoud Makki and Hossam Tanana (husband of Wansa Makki) of laundering some of the proceeds of the health care fraud scheme.
Schneider was joined in the announcement by Special Agent in Charge Timothy R. Slater of the FBI's Detroit Division and Special Agent in Charge Lamont Pugh III of the U.S. Department of Health and Human Services Office of Inspector General's (HHS-OIG) Chicago Regional Office.
Charged in the indictment and criminal complaints are:
Wansa Nabih Makki, 41, of Dearborn
Mohamad Ali Makki, R.Ph., 43, of Dearborn Heights
Mahmoud Makki., 36, of Dearborn
Hossam Tanana, 53 of Dearborn
According to the indictment, between January 2010 and January 2018, Wansa Makki owned and oversaw the operations of two local pharmacies, LifeCare Pharmacy in Livonia and LifeCare of Michigan in Farmington Hills. Mohamad Makki was the pharmacist-in-charge at both pharmacies. Both pharmacies were "closed door" pharmacies, meaning that they were not open to the public and only filled prescriptions for individuals associated with various care facilities. The indictment alleges that during the course of the conspiracy, Wansa Makki and Mohamad Makki billed Medicare, Medicaid and Blue Cross Blue Shield of Michigan for approximately $9.2 million dollars for medications that were never dispensed. The fraud scheme was detected by Medicare, in part, because of a huge deficit between each pharmacy's recorded inventories and the claims that each submitted for insurance reimbursement. As part of the scheme to defraud, the defendants billed insurance companies for allegedly submitting claims for delivering over 500 medications to people who had died prior to the claimed date of delivery.
According to the indictment and related criminal complaints, proceeds of the fraud scheme were laundered by overpaying consulting and delivery companies operated by close relatives of Wansa and Mohamad Makki. For instance, according to the complaints, Hossam Tanana was previously convicted for diverting controlled substances such as oxycodone, hydrocodone (Vicodin) and alprazolam (Xanax) while being licensed as a pharmacist. Two days after being released from federal custody in April of 2012, Tanana incorporated a pharmacy consulting company. Between the date of incorporation and December of 2013, Tanana's consulting company received over $400,000 from the LifeCare Pharmacy. LifeCare Pharmacy also paid over one million dollars to a delivery service opened by Wansa Makki's brother, Mahmoud Makki, in a 14-month period beginning in December of 2013.
An indictment is only a charge and is not evidence of guilt. Each defendant is entitled to a fair trial in which it will be the government's burden to prove guilt beyond a reasonable doubt.
If convicted of a health care fraud charge, the defendants face a maximum sentence of imprisonment of ten years, and a maximum fine of $250,000. In addition to any sentence imposed for health care fraud, the defendants face a mandatory and consecutive two-year sentence if convicted of aggravated identity theft.
The case was investigated by Special Agents of the HHS and FBI, with cooperation and assistance from the Michigan Department of Health and Human Services – Office of Inspector General.
The case is being prosecuted by Assistant U.S. Attorneys John Engstrom, Philip Ross and Shankar Ramamurthy.