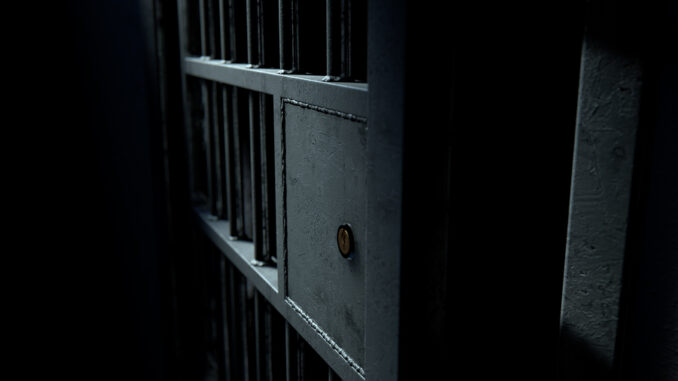 Florida Executive Sentenced To 20 Years In Prison For Orchestrating $150 Million International Ponzi Scheme
United States Attorney Erica H. MacDonald today announced the sentencing of ANTONIO CARLOS DE GODOY BUZANELI, 57, to 240 months in prison for his role in a $150 million investment fraud scheme involving Brazilian factoring. BUZANELI, who entered his guilty plea on April 19, 2018, was sentenced today before Senior Judge Michael J. Davis in U.S. District Court in Minneapolis, Minnesota. BUZANELI'S co-conspirators, JOSE MANUEL ORDOÑEZ, JR., 48, was sentenced on January 23, 2019, to 120 months in prison and JULIO ENRIQUE RIVERA, 62, will be sentenced on April 16, 2019.
U.S. Attorney Erica MacDonald said, "Antonio Buzaneli was the primary architect of a $150 million Ponzi scheme that targeted hundreds of victims worldwide, many of whom were elderly and vulnerable. Some victims lost their retirement savings, others lost the ability to provide a college education to their children or grandchildren. For these egregious crimes, Mr. Buzaneli will spend the next 20 years behind bars. I applaud our law enforcement partners for their steadfast efforts in seeking justice for the victims."
"No matter how complex the scheme, the FBI is committed to stopping fraudsters like these from preying on people, especially elderly investors who may have lost their life savings in this case," said Jill Sanborn, Special Agent in Charge of the FBI's Minneapolis Division. "We are grateful for our partners at the U.S. Attorney's Office, the United States Postal Inspection Service and the Minnesota Commerce Fraud Bureau for thoroughly investigating this global scheme and bringing these criminals to justice; and we believe this matter further illuminates the need for citizens to be wary of those peddling these kinds of fraudulent business investments."
"Our securities enforcement unit and the Commerce Fraud Bureau began investigating this scheme after receiving a tip about a suspicious investment opportunity being offered in Minnesota," said Steve Kelley, Commissioner of the Minnesota Department of Commerce. "We are proud that the Commerce Fraud Bureau collaborated successfully with federal authorities, bringing to justice a far-reaching operation that deceived Minnesotans."
According to his guilty plea, BUZANELI, along with his co-conspirators, ORDOÑEZ and RIVERA, were the principals of Providence Holdings International, Inc., a company based in Key Biscayne, Florida. BUZANELI and ORDOÑEZ became principals of Providence Financial Investments, Inc. and Providence Fixed Income Fund LLC (collectively, along with Providence Holdings International, Inc., "Providence") in order to raise money from investors.
According to BUZANELI's guilty plea and documents filed in court, from about 2010 until June 2016, Providence raised approximately $150 million from investors worldwide by representing that Providence would invest the money in Brazilian factoring. "Factoring" is a financial transaction in which accounts receivable are purchased at a discount. Providence's marketing materials explained that in Brazil consumers write ten separate post-dated checks for $100 – one per month – to pay for $1,000 in retail items such as consumer electronics or groceries. The retailer then sells the post-dated checks to Providence for approximately $820, and Providence earns $180 over ten months as the checks mature. As a result, Providence claimed to make a 48 percent annual return on money invested in Brazil.
According to BUZANELI's guilty plea and documents filed in court, Providence raised more than $64 million from U.S. investors by employing a network of brokers who sold promissory notes bearing annual interest rates between 12 percent and 24 percent. Investors were told their money would be used to factor accounts receivable in Brazil. BUZANELI, ORDOÑEZ and RIVERA provided the brokers with an Executive Memorandum to show investors that their money would be used to factor accounts receivable in Brazil. The Executive Memorandum falsely stated that funds would be used "for the sole purpose" of making loans to a Brazilian subsidiary of Providence "which will use the proceeds of the loan to acquire receivables or financial instruments such a post-dated checks and/or Duplicatas in the Brazilian Factoring Market."
According to the defendant's guilty plea and documents filed in court, BUZANELI and ORDOÑEZ instead used a significant amount of the investors' funds to make Ponzi-style payments to other investors and to make commission payments to Providence's nationwide network of brokers. BUZANELI and ORDOÑEZ also diverted investor funds to other companies they controlled, including an import/export company, a travel company, a realty company, a credit rehabilitation company, and a catering company and food truck operated by BUZANELI'S wife.
According to the defendant's guilty plea and documents filed in court, BUZANELI and ORDOÑEZ also opened Providence offices and affiliates in locations around the world, including London, Taipei, Shanghai, Singapore, Vancouver, and Panama. For example, in 2011 and 2012, BUZANELI and ORDOÑEZ opened Providence affiliates in the Bailiwick of Guernsey and in Hong Kong, through which they raised approximately $85 million from offshore investors based on the same lies they told investors in the United States – that their money would be used to invest in Brazilian factoring. Instead, much of the investors' money was transferred to other Providence-controlled entities around the world as well as to bank accounts controlled by BUZANELI and ORDOÑEZ, where the money was used for payments unrelated to Brazilian factoring, including to pay commissions to U.S. brokers and to make interest payments to American investors in Providence's U.S.-based entities. As a result of the fraud scheme, Providence investors worldwide – including more than 500 victims in the United States alone – lost a total of more than $100 million.
This case was the result of an investigation conducted by the FBI, United States Postal Inspection Service, and the Minnesota Commerce Fraud Bureau. United States Attorney MacDonald would also like to thank the Securities and Exchange Commission for their assistance on this case.
Assistant U.S. Attorneys Kimberly A. Svendsen and Joseph H. Thompson prosecuted this case.
Defendant Information:
ANTONIO CARLOS DE GODOY BUZANELI, 57
Coral Gables, Fla.
Convicted:
Conspiracy to commit mail fraud, 1 count
Sentenced:
240 months in prison
$51,353,861.45 in restitution
Three years of supervised release