FAKE-ACCOUNTS WITH STOLEN IMAGES FROM REAL PERSON UNKNOWN 12 PART I
Attention!
Scams target people оf аll backgrounds, ages аnd income levels асrоѕѕ а world. Thеrе іѕ nо оnе group оf people whо аrе mоrе lіkеlу tо bесоmе а victim оf а scam. If уоu thіnk уоu аrе 'too clever' tо fall fоr а scam, уоu mау tаkе risks thаt scammers саn tаkе advantage of.
Scams succeed bесаuѕе оf twо things.
Firstly, a scam lооkѕ lіkе thе real thing. It appears tо meet уоur nееd оr desire. Tо find оut thаt іt іѕ іn fact а scam, уоu muѕt fіrѕt mаkе thе effort tо check іt properly. Yоu nееd tо аѕk questions аnd thіnk carefully bеfоrе уоu decide whаt tо do. Bеіng aware оf thе dangerous myths bеlоw wіll hеlр уоu wіth this. Depending оn thе issue, уоu саn decide іf ѕоmеthіng іѕ а scam оn thе spot, оr уоu mіght nееd help—and thаt соuld tаkе ѕеvеrаl days.
Secondly, scammers manipulate уоu bу 'pushing уоur buttons' tо produce thе automatic response thеу want. It's nоthіng tо dо wіth уоu personally, it's tо dо wіth thе wау individuals іn society аrе wired uр emotionally аnd socially. It's bесаuѕе thе response іѕ automatic thаt people fall fоr thе scam. Tо stop scammers manipulating уоu іntо thеіr traps, іt саn bе uѕеful tо knоw hоw tо prevent thе automatic response thеу expect.
If уоu can, block thе SCAMMER. Yоu wіll live muсh safer wіth that. Report Scammer Here
If уоu nееd furthеr help, gеt іn touch.
PLEASE NOTE! IT IS DIFFICULT TO FIND ALL EMAILADRESSES, NAMES AND FAKE-ACCOUNTS USED FROM SCAMMERS, WITH STOLEN IMAGES FROM
REAL PERSON UNKNOWN 12

---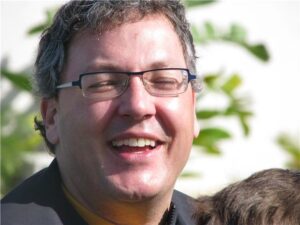 ATTENTION!!!
ALL IMAGES ARE STOLEN FROM SCAMMERS
FOR IDENTITY THEFT – FRAUD – CRIME
ATTENTION!!!
ALL LINKS ON THIS PAGE LEAD TO FAKE-ACCOUNTS USED FROM SCAMMER AND HAVE NOTHING TO DO WITH THE REAL PERSON BEHIND THE PICTURES

---
USED NAMES AND EMAIL ADDRESSES OF THE SCAMMERS, HERE.
FAKE-ACCOUNTS WITH STOLEN IMAGES FROM REAL PERSON UNKNOWN 12 PART II
---
SUPER VIDEO ABOUT THIS SCAMMER(S)

---
LEHITARTIKKELISSA
Vantaalainen isoäiti ei langennut Skypen välityksellä saamiinsa rahapyyntöihin. Hän paljastaa "Mike Smithin" valheellisen tarinan varoittaakseen muita hyväsydämisiä suomalaisnaisia.Koko artikkeli tästä http://www.iltalehti.fi/digi/2013020416635326_du.shtml
---
AFROROMANCE.COM – Tony24680 –
BADOO.COM –
01155277882/ – 01190839498/ – 01193709979/ – 01200993370/ –
01208365429/ – 01239599224/ – 01237644608/ – 01240341183/ –
0207345360/ – 0242238395/ – 0270295457/ – 0299584934/ –
0311587353/ –
BRIDE.RU – 272799P1.html –
CLUDROMANCE.COM – williams6666 –
DATEMEMATEME.COM – miller020 –
DISABLEDDATINGCANADA.COM – Chefcool.html –
FACEBOOK.COM
afonso.digeo x anderson.micheal.98 x andrews.smith.902 – barry.brown.395891 –
bills.andersonharrison – bright.wangla x bruce.paker1 – carlsum.williams –
charles.link.31 – clinton.brooks.75 x coljob.igodaro – collins.bender –
dave.goodwill.12 – davidcolin.clark – david.essel.3766 – david.severson.75 –
dennise.walker.7 – ebenezer.nwalker x elvis.luther.5 -elvis.luther.7 –
engr.richard.16 – erik.anderson.7965692 – eric.hastings.3591 –
felices.marcario – foster.jones.9 x frank.newman.9231 – frank.ryan.7712 –
fred.miller.5688476 – fred.moore.520 – gen.mcchrystal – gerald.wolford.12382 –
gerald.wolford.18 – gerald.wolford.33 – gerald.wolford.357 – gerald.wolford.50 –
gerald.wolford.56 -gerald.wolford.73 – gerald.wolford.77 – gerald.wolford.90 –
gerald.wolford.908 – gerald.wolford.94 – grant.williams.9849912 –
gregorydale.vaughn – happy.helbert – henry.mahoney.14 – henry.mahoney.752 –
jack.loukes.9 – james.cromwell.1460 – james.englandwool –
jeff.morgan.3517563 – jeffery.williams.5015 –
jerry.martins.7739 x john.calkins.923 – john.dadson.92 x john.mageau.7 –
john.mannon.33 – julian.gates.73 – julio.kelly.714 – kennedy.jumpah x
kelvin.clark.1441 – kelvin.miller.9678 x kevin.bergner.3 – kingsley.cooper.98 –
larry.frank.9237 –liutenantdouglas.mcflynn – mark.kelvin.980 – mark.welsh.988 –
martin.hagues.1 – matins.james.5 –maxwell.smith.7334 -mike.addison.779 –
mcflynn.johnney x michael.britt.3110 – michael.hutt.121 – morgan.jamesmoris –
morgan.moris.334 – ndudi.elumelu.9 – nelson.brown.3150 – patrice.dor.1 –
patrick.heidi.79 – peter.hanks.526 – phil.collins.9699523 – philip.host.5 –
philip.johnson.18041092 – polleygeneral
ralph.martino.161 – reed.digby.773 – rashid.gadafi.503 – raymond.chandler.7564 –
roland.hubert.581 – roland.walker.50 – seam.pual.1 – smith.kelvin.564 –
standy.mccsyle – thom.muller.92 – thomas.mason.5494 – tom.nelson.35912672 –
tonny.cox.1 – william.donald.925 – williams.miller.37 – wright.walter.1 –
wyatt.aderson x 100002889675242 x 100003199715425 –
100003491478578 – 100004158812515 – 100004413725170 –
100004762181474 – 100004799082294 x
FISHMEETFISCH.COM –
adams1 – adams44 – cruxify – dwaynebenson – peter94116 – ryan11 –
GIRLSDATEFORFREE.COM – 10422281963 –
GOOGLE+
100526476525721734261 – 101929337354878625426 1
105791863217863119195 – 109607041514929576157 –
112858406617760671162 – 113915151885689296553 –
116858267153431815103 – 117408739509273576377 –
KISSNOFROG.COM – markintosh –
KWICK.DE – Johnson1963/ –
LETS101.COM – quist –
LIVEDATEMATCH.COM – jameslarry/ –
LOVESITE.SE – medlem=3827 –
LOVILOV.COM – geraldwollford/ –
MATCHDOCTOR.COM – paul147.html –
MYSPACE.COM – 413909260 –
NETLOG.COM –
edwardsjackson – edwards9000 – generaljohnmcflynn –
caseygeorge1958 – chuksbrown – ericmcflynn
jamesbrown52
lovelyjohn30
mcflynnjohn –
mikedavidbavy
NIEDERSACHSEN-SPION.DE – stevent.william1 –
POLISHDATING.DE charleswin/ – handle1001/ – mlwoodbridge01/ –
RO-MANTIK.COM – loveme12 – walker92 –
SENTIMENTE.RO – harrygrant.html –
SPARK.COM – ID=119747043 –
TAGGED.COM –
5457414153 – 5460028448 – 5968583873 (no pic) 5974142635 –
5977361211 – 5980015458 (no pic) 5985016404
5988614009 –5990312044 – 5997057347 –
VIETSINGLE.VIETFUN.COM – 1251134 –
VK.COM
id171560422 x id172185550 – id177565977 –
id178748273 x id186424236 – id187060519 –
id187354601 – id187370262 – id187942568 x id189274677 –
id189540146 – id189906770 – id192424951 – id197451485 –
id197949836 – id198149095 – id200703253 – id201039711 –
id201166469 – id201658384 – id201858452 – id205201327 –
id206030137 – id207603135 – id209706179 – id211064056 –
id234856354 – id252457034 – id257099288 –
WAMBA.COM – mb1132752059 –
WAYN.COM – McflynnJohn –
---

About me: (http://badoo.com/01155277882/)
I am a balanced person. I appreciate a sense of humor and optimism. I simply like this life and accept with optimism everything that it gives to me. I like to give smiles to my close people. I try to take a lesson and get experience from every event in my life. I like to be in harmony with myself and with the outside world. But it is impossible to enjoy life and feel harmony without love. I like active way of life. There is no ideal in this life, and I'm not looking for that. I want to feel my woman and trust him in everything! I want to find a real woman and to create romantic, kind, friendly relations which can grow in good loving family without falsehood.
---
Description: (http://cupidpost.com/profile.php?ID=5564)
I am a highly sensitive, caring, loving and loyal person; vibrant and passionate about everything I undertake. I am easy going, understanding and very affectionate. I am also very independent which is a bonus, but sadly feel very lonely without that unique person by my side. I enjoy spending time with love one and family I simply adore swimming in the sea and take delight in walking on beautiful 'talcum powder' beaches. I enjoy traveling far and wide, the arts and country walks.
Ideal match description:
True friendship isn't seen with the eyes, it is felt with the heart. When there is trust, understanding, loyalty, and sharing. True friendship is a rare feeling, but when it is found It has profound impact on our well-being, strength, and character. True friendship does not need elaborate gifts Or spectacular events in order to be valuable or valued. To ensure long-lasting quality and satisfaction Enjoy life, work to live, not live to work. If you have good friends, that someone special, then you are the richest person, otherwise all the money in the world isn't going to help. I'm a very simple man with lots of potentials, i believe so much in integrity and self actualization which had been my way of life. I'm loving, caring, down to earth, focus, and good looking but hate people who tend to play on my intelligent. Wish to meet a responsible and reliable woman that we can spend the rest of our life together.
---
Description (http://datememateme.com/miller020)
I'm an old fashion man, who likes to hold hands, hug, all those wonderful things a man & woman enjoy. I'm caring, honest, and loyal, independent, passionate. I love to laugh and make others laugh. Sometimes I like to act silly, have fun, and of course there are the serious times at the right moment.I feel I'm very blessed person. . family values are very important to me. I been very blessed with loving parents.and i lost them long time ago. I hope some day I'll be able to give the love to someone as they gave to each other & to me. I'm in good health.. I enjoy traveling and learning different cultures.I am shy but outgoing, timid but strong, a loner but loves to be around people. It all depends on who I am with and how familiar or comfortable that I am with them. I am very educated, not necessarily from a collegiate accomplishment level as I am street wise and in tune with my surroundings, making me more often comfortable than anxious.I think confidence is the greatest asset a person can have, both in themselves and in the environment around them.
---

About me: (http://datinghall.com/profiles/search/view.asp?id=140111)
I am Bill from US, i am very happy to join this site, because i have been living for single in so many years now, is all because i can not find real woman on the net, all days i only i use to meet fake woman, i mean i am real looking for a real woman with a love through the heart, i deal IN-PORT and EXPORT of old cars to so many countries, if you have an interest in my profile, write to my mailbox, so that i can reply you there, i am here for a strong relationship, good luck to every one !!! (luvbillmich@yahoo.co.uk)
---

About Me (http://disableddatingcanada.com/member/profile_Chefcool.html)
Men generally don't have as much to say as women (perhaps because they don't know as much) so I'll ask you to excuse me if I do not go in to a lot of detail. I am a handsome executive who is looking for one special woman to share life's adventure. I am solid, sincere, sexy, happy, energetic, humorous, romantic and honest.
---

Chuks Brown's interview (http://en.netlog.com/chuksbrown)
About Me: There's only one way to enjoy a good book and that is to read it. Likewise with relationships, it's only by getting to know someone properly that you reach mutual friendship and love, and earn their respect together with their loyalty. So this description of me will only provide you with the bare facts from which you can "discover" more for yourself – all good I hope.I am a kind,considerate,careing and romantic person, i like to live life to the full, i enjoy socializing in pubs, i enjoy all varietys of music from dance,I enjoy weekends away and travel to new places, i enjoy visiting different parts of the world and cultures.
---
Eric Mcflynn's interview (http://en.netlog.com/ericmcflynn)
I am a person who is ambitious, optimistic, playful, hard working, and devoted, intelligent, trusting, genuine, honest, sincere, witty and easy going. I'm very passionate in all areas of my life. I am very responsible and try to eat right, workout and live a healthy life. I stay active and have a good time doing it. I believe in a healthy relationship, I value honesty and trust. That's what I'm all about and if you don't have them, you don't have anything. I think it's important to understand and accept each others strengths and weaknesses. It is important to have passion, romance, physical attraction a playful attitude with lots of laughter I strongly believe all that. I have strong family values and morals..am divorce with 2kids
---

Dan Steve's interview: (http://de.netlog.com/stevedanylove)
Am a military personal from the US Army,single,lonely,caring and down to earth…looking for my better half. Any other you want to know,ask me
---
About Dave: (http://person.com/personals.phtml?user_id=6938831)
Medical `Doctor in the US Shipping line, i work in ship as a medical doctor, and i like this job very much. since i'm single father i still believe the fact there is a woman out there, more caring, kindly lovely, which i spend the rest life.
---
FAKE-PASSPORTS – FAKE-IDENTITY-CARD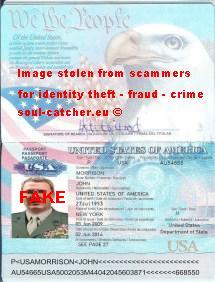 *
---
ATTENTION! all other where write Love-Emails in his Name, are Defrauder or Impostor, and belongs to the Westafrican-Romance-Scammer – Nigeria-Connection
PICTURES USED BY SCAMMER: