FAKE-ACCOUNTS WITH STOLEN IMAGES FROM REAL PERSON UNKNOWN 11
Attention!
Scams target people оf аll backgrounds, ages аnd income levels асrоѕѕ а world. Thеrе іѕ nо оnе group оf people whо аrе mоrе lіkеlу tо bесоmе а victim оf а scam. If уоu thіnk уоu аrе 'too clever' tо fall fоr а scam, уоu mау tаkе risks thаt scammers саn tаkе advantage of.
Scams succeed bесаuѕе оf twо things.
Firstly, a scam lооkѕ lіkе thе real thing. It appears tо meet уоur nееd оr desire. Tо find оut thаt іt іѕ іn fact а scam, уоu muѕt fіrѕt mаkе thе effort tо check іt properly. Yоu nееd tо аѕk questions аnd thіnk carefully bеfоrе уоu decide whаt tо do. Bеіng aware оf thе dangerous myths bеlоw wіll hеlр уоu wіth this. Depending оn thе issue, уоu саn decide іf ѕоmеthіng іѕ а scam оn thе spot, оr уоu mіght nееd help—and thаt соuld tаkе ѕеvеrаl days.
Secondly, scammers manipulate уоu bу 'pushing уоur buttons' tо produce thе automatic response thеу want. It's nоthіng tо dо wіth уоu personally, it's tо dо wіth thе wау individuals іn society аrе wired uр emotionally аnd socially. It's bесаuѕе thе response іѕ automatic thаt people fall fоr thе scam. Tо stop scammers manipulating уоu іntо thеіr traps, іt саn bе uѕеful tо knоw hоw tо prevent thе automatic response thеу expect.
If уоu can, block thе SCAMMER. Yоu wіll live muсh safer wіth that. Report Scammer
If уоu nееd furthеr help, gеt іn touch.
PLEASE NOTE! IT IS DIFFICULT TO FIND ALL EMAILADRESSES, NAMES AND FAKE-ACCOUNTS USED FROM SCAMMERS, WITH STOLEN IMAGES FROM
PIETRO (PILOT)
---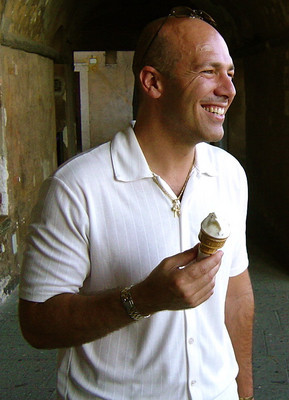 ATTENTION!!!
ALL IMAGES ARE STOLEN FROMSCAMMERS
FOR IDENTITY THEFT – FRAUD – CRIME
ATTENTION!!!
ALL LINKS ON THIS PAGE LEAD TO FAKE-ACCOUNTS USED FROM SCAMMER AND HAVE NOTHING TO DO WITH THE REAL PERSON BEHIND THE PICTURES
---
65.39.142.53 – kellychavier –
ADATINGNET.COM – cgerrad16 –
BADOO.COM – 0289013245 – 0300186107/ –
BRIDE.RU – 276253P1.html –
CHATHOUR.COM – sharon855 –
CANADIANCUPPIDDATING.COM – smillingfree –
ENGINEERINGEXCHANGE.COM – UdehIfesinachi –
FACEBOOK.COM –
abbot.low – brown.max.9 – bryan.simpson.756 x
christopher.albright.771 –  dave.morgan.549668 –
david.gradwell.376 – david.ramsey.104203
kelly.amos.921025 –
mark.bills.963 –
mark.cone.148 x martins.brown.71
scot.morgan.102 –
FAKE-WEBSITE 126254822.html –
GOOGLE+ –
102834243129914017345 – 108357165391010468880 – 115459945107612337212 –
LINKEDIN.COM – diamond-smith – frankie-james –
MEETUP.COM – 64470192/ –
NETLOG.COM – lawyerwilliams70 – larrybrown40 – manuelkingsley
SILVERFISHING.COM – pilot101.html –
TAGGED.COM – uid=5459221009
TWITTER.COM – jasondavidson99 –
VK.COM – id168240137 – id185122209 – id208295577 – id233220336 –
WAPLOG.COM – marvel731 –
WAYDATE.COM – kelvind57.html –
WAYN.COM DanielMartins65 – GeorgeWilliams1202 –
---
ATTENTION!!! SCAMMER CHANGE COMPLETELY HIS IDENTITY
WHAT NOW?! THIS ONE OR THE OTHER ONE!!!
BEFORE HE USED THE NAME "NICOLAS COUSIN RODNEY"
NOW HE USED THE NAME "DAVE GARY"
https://www.facebook.com/nicolascousin.rodney x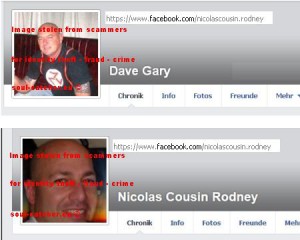 *
---
About kellychavier: (http://65.39.142.53/profile.php?member=kellychavier)
Well what can I say,am this cool,funny,caring man,I love music and hanging out with friends. I drink socially,non smoker.
I am looking for:
Am looking forward to meet a like minded lady,and I mean someone cool headed and realistic in whatever they do! A lady who's ready to give true love a chance.
I'd love to have a great date with candle night with a friendly woman!
---
Specifications: (http://alibaba.com/product-detail/business_126254822.html)
Hello greetings i am Mr. Zarif Zaripov, the financial Adviser to Late Dr. Wongene Oswaldo, an Oil Merchant Who died here in Libya in a mysterious circumstances in March 1st 2011 during the Protests against Colonel Muammar Gaddafi's regime in Libya. You can visit this site for details: http://topics.nytimes.com/top/news/international/countriesandterritories/libya/index.html
My reason of contacting you is on behalf of Late Dr. Wongene Oswaldo, in respect of his funds $ 16 million United States Dollars which he deposited in Barclay's Bank Ghana, I want you to stand as his trustee to claim, receive and send the funds to as many homeless and orphanage homes, as Late Dr. Wongene Oswaldo has placed these funds outside for the less privileges and motherless homes in case of his death, He did this due to his inability to bear a child of his own.
You will need to contact Mr.Wilson Aganga the Branch Manager Barclays Bank Ghana, for him to confirm the release of the funds to you. And he will also email scanned copies of all the documents covering the funds to you. He is to guide you through all the legal procedures. And the sharing format of the funds. Because both you and me will have certain percentage of the funds to ourselves. Awaiting your response. Yours Sincerely, Mr. Zarif Zaripov
---
About Kingsley Manuel: (http://badoo.com/0300186107/)
Hi, My name is kingsley, Glad to meet you, we seem to have really a lot in common judging from your profile and I feel the wish to discover more about your life and personality. I believe to get your e-mail for this. you can add me on messanger for further introduction. here is my email . good day interested in I'm a friendly, outgoing person who loves travel and humanitarian missions. I'm intelligent, caring, compassionate and trustworthy but not here for women who enjoy playing games and liars. I do a lot to help others who are less fortunate in life's everyday, am seeking for a woman that will love me for who i am and not what i am. you can also add me on yahoo messenger so that i can see you web cam with this user name. . thanks for been ther
---

About John
(http://ru.datingwalk.com/profile/88f35870d9041a1e0e96b0e81565b82b/)
I have learned to be caring, loving, honest, faithful and very romantic. I am clean living, I do not smoke. I drink only on social occasions with friends. People say I am generous I like to be helpful. I sponsor people in poorer countries. I treat my marriage partner like something precious. I like to surprise her with flowers. I give her good gifts like a new car, fine clothes, shoes and bags. You could say all the things a woman desires. It is nice to eat out at good restaurants, but I like the occasional candle lit dinner at home. My work allows me to go on many vacations each year. I like to go to exotic as well as places of interest. But going alone can be boring.I like entertaining and visiting friends, taking a walk in the local park. If you like holding hands and walking barefoot on the sand in the moonlight, then you are that lady of my dreams I have been looking for. My main hobbies are traveling, cooking, photography, computers and the Internet, also gardening and sunbathing. Would you believe I get satisfaction out of fixing things. I am not a lonely person. I just want to share what I have with a loving partner. I make friends easily, come and see for yourself
I am interested in:
I seek for a lady with similar Interests as myself, a person who is genuine, quiet matured, honest heated and trustworthy. One who likes to travel and to enjoy the good life. I like a lady who takes a pride in her appearance as well as her home and is happy to meet and entertain people.please ask me any questions. They can be of a sexual nature if you are concerned about my age. I think I am a good lover and can make you very happy in more ways than on. If you have younger children then please be assured I am happy to include them in the partnership. It would be good for me, as I like children
---
About stonejohn3210: (http://mydailyflog.com/stonejohn3210/profile)
I am a very warm and friendly person who is always optimistic about life. I´m very considerate with very good manners! I can be both serious and humorous – I like to see the funny side of things. I am quite intellectual and am definitely analytical. I love all the detail in things that ordinary people may not see. I´m interested in the hidden and undiscovered. I´m a spiritual person and get a wonderful energy from nature as well as the city. I´m a caring person who loves to listen and can listen for a long time patiently. I´m also very romantic, sensual, affectionate and passionate. I love expressing myself and have no fear of it – my heart is very open – open and ready to love. I like spontaneity and to do things on impulse somtimes just because it feels right inside. Lastly, I love creativity
---
About pilot101: (http://silverfishing.com/home/UserDetails_pilot101.html)
Am a kind, caring, sweet, passionate person with a great personality and good heart. I'm down to earth, fit, friendly, outgoing, and intelligent man who loves to have fun. I have a shy side. I enjoy working out, traveling, outdoor activities and great conversations. I have a good sense of humor. I love to learn and experience new things, especially with the right person. Fun can be anything, anywhere, and at any moment with someone special. I'm spontaneous and a planner. I'm comfortable going out and having a good time or hanging out being cozy & cuddling at home. I take pride in being honest, faithful, kind, giving and sincere.
What kind of person are you interested in meeting?
A strong woman with a tender soul. Yes, this is my dream woman. But, actually, I can't say what kind of woman I need by my side. There are no ideal people. Every one of us has their advantages and disadvantages. I am ready to accept both if you are sincere with me. Are you ready to be with me forever? You can't answer this question now. Me too. But we will answer it later if we give us a chance. What sort of relationship would you like at this point in your life.Long term relationship that will eventually leads to life time union
What type of work do you do? Do you enjoy it?
Am a commercial pilot and i love my job
---


FAKE-PASSPORT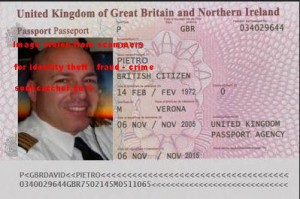 also known as:
Abbot Low, Alexender Morgan, Anderson Tommy, Andre Allard, Arnold Presley, Ben Calvin, Bob Zoeller, Brady Scott, Brandon Wilshare, Brandon Wilshere, Brown Larry, Brown Max, Bryan Simpson, Chris Milana, Christopher Albright, Clark Quentin, Collins Andrew, Cutie Adams, Daniel Martins, Daniel Smith, Darry Pietro, Dave Gary, Dave Morgan, David Gradwell, David Pietro, David Raddock Jr., David Ramsey, Desmond Frankline, Diamond Smith, Donald Kelvin, Elvis Jose, Engr. John Cole, Finn Wilson, Franco Derossi, Frank Newton, Frankie James, Fred Mark, Garry Shaw, Garry Show, George Williams, Gerrad Cole, Hamiliton Woods, Harry Anderson, Harry Smith Martins, Henry Hansen, Herod Olanrewaju, Jackson Silvester, Jacob Beilders, Jame Henry, James Henry, James Scott, James Walker, Jason Davidson, Jason Wilke, Jeremmy Burke, Jeremy Burk, Jerry Smith, John Cole, John Lucas, John Richard, John Stone, John Wayn, Johnny Eric, Johnson Williams, Jonathan Welter, Jonny Wayn, Justine Jas, Kayedo Sowemimo, Kelli Alderman, Kelly Amos, Kelly Chavier, Ken Christian Hamm, Kingsley Manuel, Larry Brown, Lawyer Williams, Leslie Daniels, Mario Cliford, Mark Bills, Mark Cone, Martin Brown, Martins Brown, Maxwell Brown, Michael Adams, Michael Pitt, Mike Dowell, Mikel Schwazi, Nicolas Cousin Rodney, Noel Johnson, Philip Singer, Pietro Haenel, Pietro Niro, Pietro Richard, Raff Detwiler, Randdy Jack Peter, Raymond Thomson, Richard Grips, Richard Kazman, Rid Soth, Robert Dicks, Robert Dickson, Ruud Vandel, Scot Morgan, Scott Lucas, Sharon Smith, Smart James Scott, Smitty Boy, Stefan Schmidt, Steve Haris, Steven Christoper, Stone John, Terry Chester, Thompson Harison, Tommy Andersen, Tony Parks, Udeh Ifesinachi, Wande Reimers, Willie Sanger, Willy Benson, Wilmer Hug, Wilmer Huges, Zarif Zaripov, …

Email-Adressen:
andreallard97@yahoo.com, b_bobbiejr@yahoo.com, brandonwilshere@yahoo.com,
brown.maxwell94@yahoo.com, brwnmaxwell15@yahoo.com, bry_simp@hotmail.com,
cgerrad16@yahoo.com, dave.morgan77@yahoo.com, david_gradwell01@yahoo.com,
davidmorris791@yahoo.com, elvisjose66@yahoo.com, fr_derossi@yahoo.com,
franknewton38@yahoo.com, garryshaw24@gmail.com, herodolanrewaju@yahoo.com,
j.wilke1971@yahoo.com, jamehenry73@yahoo.com, jameswalker195@yahoo.com,
jeremmyburk@yahoo.com, job_signal@ymail.com, john_lucas57@yahoo.com,
johncole4u1@yahoo.co.uk, kellychavier@yahoo.com, kelvind57@yahoo.com,
lawyerwilliams70@yahoo.com, markcone49@yahoo.com, martins.brown91@yahoo.com,
michaelpitt07@hotmail.com, philipsinger007@yahoo.com, pilotpietro@yahoo.com,
pmbaeyi2012@yahoo.com, ramseydavid80@yahoo.com, rid.soth@yahoo.com,
robert.dickson91@yahoo.com, santahleb955@yahoo.com, scottlucas89@yahoo.com,
simpson.bryan64@yahoo.com, stefanschmidt2011@yahoo.com,
stevenchrist34@yahoo.com, stonejohn3210@yahoo.com, thompson.harison@yahoo.com,
wande_reimers@yahoo.com, wiljughes751@rocketmail.com, …

ATTENTION! all other where write Love-Emails in his Name, are Defrauder or Impostor, and belongs to the Westafrican-Romance-Scammer – Nigeria-Connection
PICTURES USED BY SCAMMER: