When obtaining your Government Free Annual Credit Report, you may not realize that identity theft is closely related to Credit Reports – so you need to guard yourself before you become another victim of the fastest growing crime in America.
There are many scams on the net that you need to know, have you heard about Triangulation? or how impostor websites will trick people into providing their credit card details.
Let's have a look at some of the typical tell tail signs of Internet Identity Theft.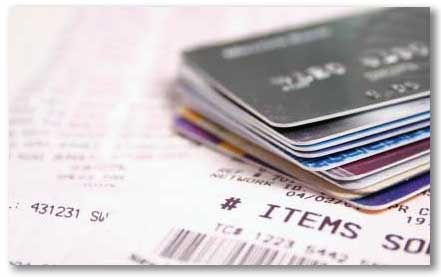 Bills and statements are arriving late or not arriving at all to your residence. Collection agencies or creditors are contacting you regarding accounts you don't have or show charges for which you're not responsible. Financial account statements show withdrawals or transfers you didn't make. Denied credit or being offered less favorable credit terms. Maybe like like a high interest rate, for no apparent reason; and. Calls or letters from debt collectors or businesses about merchandise or services you did not buy.
Just how bad is identity theft?
Approximately 7 million people became victims of identity theft in the past 12 months.Victims now spend an average of 600 hours recovering from this terrible invasive crime.Once every 79 total buying spree. Identity theft statistics show that over 8.20 million Americans had credit card info improperly in the past year.Identity theft statistics prove that the average loss to a business is $4,800. Total businesses losses from identity theft will exceeded $47 billion in the last year. (Us alone)The average loss to an individual is 30 hours and $500. Total personal losses will exceeded 297 hours and $5 billion in the last year. So How Does Identity Theft Happen? Identity theft is all around us and so pervasive that it will occurs at all point of contact points we make when communicating with business. This includes the internet, any records, Mail, ATM's and direct, like getting your wallet stolen or getting your house robbed.
Because we are looking at credit reports these kinds of crimes mainly operate on the internet.
One of the main scams is called "phishing". It has become hugely popular. It occur when you receive emails from people posing as legitimate companies asking for your contact or credit card information. Some will directly ask you to send them a check.
Another related term for "phishing" – but a little more complex is called Triangulation is used because the scammer sets up a "triangle" consisting of three different victims.
The first part of the scammer's triangle is victim number one point – or you the consumer. The scammer has somehow obtained your credit card information which the scammer will use in perpetrating the scam. This may happen when you are getting a credit report or using a credit report service.
You will go through a website and order the report – they will then mail it to you. But what you don't realize is that they have purchased the report by using someone else's credit card info. After they email it to you they will demand payment – this normally occurs through an email for – so don't ever put your details into a form or a link to a website from an email.
By this stage they have taken you credit card details and will use it to by other reports for other unsuspecting customers and repeat the same procedure with them – you won't ever be able to catch them as they move too fast – you will be left to pick up the pieces and fighting to remove the fraudulent purchases on your card – this will in tern damage your credit report and score. If you've been stung by.
Identity theft here's what to do:
Firstly, Notify the fraud department of the 3 credit monitoring agencies. State that you have been a victim of identity theft and try and get an alert (you may have to pay for this). Then file a report with your police department, tell them all the details. Call the toll-free hotline at the ID fraud protection department on 1-877-IDTHEFT. This is the main center for reporting incidences of identity theft to the American government. Close the accounts on the credit report that you think were fraudulently opened in your name. If your ATM card, bank accounts or checking accounts , have been affected then close those accounts ASAP. Notify your local postal inspector as they have no doubt used your personal address info, you need to shut this address down and open a new postal box.Maybe your social security number has been used – contact the Social Security Administration to verify that your name and reported earnings are all reported as being correct.Contact all three credit bureaus, such as Experian, Equifax credit monitoring and TransUnion. Make sure you review your credit reports careful to make sure that no more fraudulent accounts have been opened. Make sure to do your homework when getting a credit report know the scams.