Former Respiratory Care Practitioner Sentenced on Health Care Fraud Charges
From FBI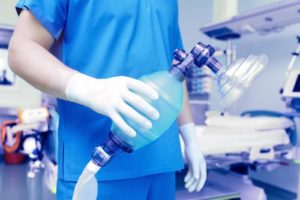 CHARLOTTESVILLE, VA—A former respiratory therapist, who practiced in both Free Union, Va. and Earlysville, Va., pled guilty on April 20, 2015, to committing health care fraud and was sentenced August 28, 2015, in the United States District Court for the Western District of Virginia in Charlottesville.
At his guilty plea hearing, Karsten, operating as PDK Oximetry, LLC, admitted that between 2006 and 2010 he fraudulently billed Medicare for his services by using false Current Procedural Terminology (CPT) codes. Karsten admitted to using CPT codes that he knew would yield higher Medicare reimbursement payments for himself even though the service he was billing for was not provided and could not be provided by a home mail test practice, such as the one he owned and operated.
Between 2006 and 2010, Karsten fraudulently overbilled Medicare $2,499,276, and was overpaid $2,376,953 by Medicare. Karsten was sentenced last Friday in United States District Court to 36 months of federal incarceration and was ordered to pay $2.3 million in restitution to Medicare.
In sentencing Karsten, the Court said that Karsten had committed a serious crime, that there was no doubt that Karsten stole money that did not belong to him, and that there was no justification for it, noting that Karsten committed the wrongful acts time and time and time again in small increments over a period of four years. The Court also stated that the sentence of 36 months' incarceration was imposed, in part, to promote respect for the law and to deter others from stealing from health care programs. The court noted that laws are structures that hold us together as a society and that there must be just punishment for persons who break those laws.
The investigation of the case was conducted by the Federal Bureau of Investigation, the Department of Health and Human Services- Office of the Inspector General. Assistant United States Attorney Jennie L.M. Waering is prosecuting the case for the United States.
This content has been reproduced from its original source.