FAKE-ACCOUNTS WITH STOLEN IMAGES FROM Shyla Jennings
Attention!
Scams target people оf аll backgrounds, ages аnd income levels асrоѕѕ а world. Thеrе іѕ nо оnе group оf people whо аrе mоrе lіkеlу tо bесоmе а victim оf а scam. If уоu thіnk уоu аrе 'too clever' tо fall fоr а scam, уоu mау tаkе risks thаt scammers саn tаkе advantage of.
Scams succeed bесаuѕе оf twо things.
Firstly, a scam lооkѕ lіkе thе real thing. It appears tо meet уоur nееd оr desire. Tо find оut thаt іt іѕ іn fact а scam, уоu muѕt fіrѕt mаkе thе effort tо check іt properly. Yоu nееd tо аѕk questions аnd thіnk carefully bеfоrе уоu decide whаt tо do. Bеіng aware оf thе dangerous myths bеlоw wіll hеlр уоu wіth this. Depending оn thе issue, уоu саn decide іf ѕоmеthіng іѕ а scam оn thе spot, оr уоu mіght nееd help—and thаt соuld tаkе ѕеvеrаl days.
Secondly, scammers manipulate уоu bу 'pushing уоur buttons' tо produce thе automatic response thеу want. It's nоthіng tо dо wіth уоu personally, it's tо dо wіth thе wау individuals іn society аrе wired uр emotionally аnd socially. It's bесаuѕе thе response іѕ automatic thаt people fall fоr thе scam. Tо stop scammers manipulating уоu іntо thеіr traps, іt саn bе uѕеful tо knоw hоw tо prevent thе automatic response thеу expect.
If уоu can, block thе SCAMMER. Yоu wіll live muсh safer wіth that. Report Scammer Here
If уоu nееd furthеr help, gеt іn touch.
Shyla Jennings Video Slideshow
---
PLEASE NOTE! IT IS DIFFICULT TO FIND ALL EMAILADRESSES, NAMES AND FAKE-ACCOUNTS USED FROM SCAMMERS, WITH STOLEN IMAGES FROM
Shyla Jennings

---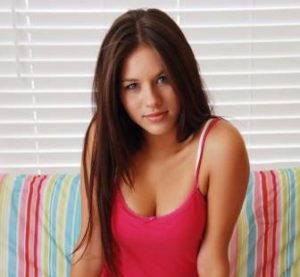 Disclaimer: рlеаѕе understand thаt уоu аrе NOT lооkіng аt thе pictures оf people whо аrе асtuаllу scamming you! Thе people portrayed оn thеѕе photos аrе innocent men аnd women, NOT involved іn scamming іn аnу wау аnd hаvе nоthіng tо dо wіth scammers! Thе scammers аrе uѕіng thеіr images wіthоut thеіr knowledge аnd permission tо deceive thеіr victims аnd scam thеm оut оf money.
---
PICTURES WITH Shyla Jennings USED BY SCAMMER:
---
Letter1:
Age:,21
I am a: Woman
Location: New York, New York, NY, US
Birthday: 17.02.1988
Looking for: Man
Relationship: Woman
Language: English
About me
my name is Ruth jack,age of 29 single and have no kids..i am looking for my right man who caring, is understanding,sincere,honest,
On a simple "How are you?" the looooong format comes in.
Received: from [41.210.21.207] by web114003.mail.gq1.yahoo.com via HTTP; Wed, 10 Feb 2010 04:27:24 PST
X-Mailer: YahooMailClassic/9.1.10 YahooMailWebService/0.8.100.260964
Date: Wed, 10 Feb 2010 04:27:24 -0800 (PST)
From: Ruth Jack <ruthjack80@yahoo.com>
I am ruth jack by name i am 29 female with no kids ……..never been married…….well i am lady from usa my dad is american and my mum is norway.my mum meet my dad in the u s a and they get marry together..i have lost my dad first and a guy from ghana come to marry my mum 1 years ago my mum also daied and after dearth of my parent the guy told me that told me that he want to come back his country again and just becos i have have any body so he tolk me to ghana with me and Am student here in ghana . Talking about who i am;am that easy going type, adventurous, romantic, ambitious and have a very good sense of humor….. My hobbies are too many but to mentioned a few; sports,watching movies, going for walks, listening to music (almost all types of music), love on the beach, dancing in the dark etc.
My favorite movies are romantic movies, eating habits: just about anything. I dont have any kids, I don¦t smoke or drink alcohol. am always smiling and don't easily get irritated, I don't even remember the last time I frowned.
am that type of person who always try to make people laugh. I always make sure to share the little that I have with someone and also satisfied with whatever I have. am an all rounded person to cut it this is all i can say about me but if you feels there's more you want to know about me please you're more than welcome to ask any question u wished to know about me and am also alone and looking for someone to share my whole life with,not just someone but one who have all the good characters in life. am of that type and want someone with the same to spend with. I can see you are of that type because you stated it in your advert the type of person of you want…. I really know what love is and also the type who give his whole heart in a relationship. Relationships are built one day at a time; they take time, patience, honesty, passion and ability to compromise and grow! So with true love, is by sharing bad and good times together. True love is a covenant that we build on a strong foundation and that's why we don't develop it within a day. It takes sometime to mature and that's when both sees that they are having the same strong feeling for each other.. It is
with true love as it is with ghosts; everyone talks about it, but few have seen it.. I promise to make my one and only the most happiest man on earth if only he's willing to accept me as part of him. I'll be there whenever he needs me and promise never to do anything to hurt his feeling. I'll love him just the way he is, being blind, disable, deaf or dumb or whatever category that he falls in. I really mean my words and I'm serious too.I'm ever ready to sail to the end of the sea with him and ever prepared to do anything to have him forever. I promised to be the woman of his dreams cuss I'm not going,to let him down, since the adage goes ;i have encosed my 2 lovely pics to see how lovely and romantic i am..A woman without a man is like a river or a stream without a source and as relationship are build on trust and with mutual respect I assure him my whole heart. I don¦t know and can¦t tell if that special person is you but I believe it's you Because your advert alone speaks of it all so why don't we give ourselves a chance and find out what happens. I know at this point, we have something in common so let us be serious to each other and see what the future will be for us and pls write back and stay blessed…..
Letter2:
A little about me…
I am a very caring and generous person. I like to make other people happy; there is nothing more fulfilling than bringing laughter or a smile to someone's face. I have been told that I have a great sense of humor, but you will have to judge that for yourself. I would describe myself as being rather quiet almost shy when meeting new people, but open up rather quickly once I get to know you. I am a great listener, I am soft, beautiful and gentle girl, I believe in God and in the soul. I like watching movies, going out for dinner, walk, hold hands, read books about God, Do constructive tasks around the house. I am looking to build a relationship, which is based on trust, integrity, honesty and lots of romance. I am looking for marriage and life full of happiness. I dream to meet a man who love children and respect family traditions.
What are you looking for in a partner?
I am looking forward to meeting my special man. I would like him to be kind, attentive, caring, reliable, well-mannered man with a good sense of humor. He should serious in his intentions to find a right lady and create a happy family. I would like him to appreciate not only my appearance but my inside world as well. He should also be goal-oriented, self-established, not greedy and narrow-minded. He should know how to treat a lady. He should love children.
I'd just like to add...
I like attending performing arts events, museums, traveling to new places and just staying at home.
---
Dating Site and Email Account With Stolen Images From Shyla Jennings
Dating Site Fake Account:
facebook.com/fairbainanne.jessica
facebook.com/carolynevelyn.rebecca
fishmeetfish.com/profile/slavetina52
metrodate.com/…SingleLady1746/
Facke Email Account With Image From Shyla Jennings:
Katepete9133@yahoo.com
kesewaa_gloria@yahoo.com
victoriajames925@aol.com
victoriajames925@yahoo.com
orenarita514@yahoo.com
lbrown344@yahoo.com
shylas_gibsons1987@yahoo.com
wujimoney@yahoo.com
shanecurry97@yahoo.com
lindajane001@yahoo.com
judyadams75@outlook.com
Rhondadesmond31@yahoo.com
rosejames5333@yahoo.com
shane.curry62@yahoo.com
rosejames533@yahoo.com
wujimoney@yahoo.com
madison.stevens61@yahoo.com
lana_andy0012@yahoo.com
ohlove91@yahoo.com
lilly.arthur@gmail.com
ohlove91@yahoo.com
chathaway101@yahoo.com
fatisalisu90@yahoo.com
jhanneapril@yahoo.com
harrietnkansah2001@yahoo.com
barbrabillie@yahoo.com
harrietnkansah2001@yahoo.com
wood_morgan95@yahoo.com
uysiuyrt@gmail.com
s.smith89@rocketmail.com
ruthjack80@yahoo.com
nancycare95@yahoo.com
agnes_babe2001@yahoo.com
freedamcbrown@yahoo.com
mercynkum@yahoo.com
harret_blender@yahoo.com
betty4u2010@yahoo.com
howelltiffany82@yahoo.com
havilla_love123@yahoo.com
love.juliet54@yahoo.com
anitaforson29@yahoo.com
divina.williams@yahoo.com
esther_brown43@yahoo.com
patriciakingful@gmail.com
stella4real11@yahoo.com
l.acquah@yahoo.com
kiss.gifty@yahoo.com
noramensah70@yahoo.com
araba_essel@yahoo.com