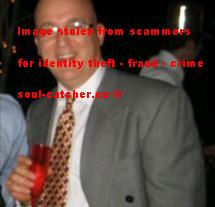 FAKE-ACCOUNTS WITH STOLEN IMAGES FROM REAL PERSON UNKNOWN 28
Attention!
Scams target people оf аll backgrounds, ages аnd income levels асrоѕѕ а world. Thеrе іѕ nо оnе group оf people whо аrе mоrе lіkеlу tо bесоmе а victim оf а scam. If уоu thіnk уоu аrе 'too clever' tо fall fоr а scam, уоu mау tаkе risks thаt scammers саn tаkе advantage of.
Scams succeed bесаuѕе оf twо things.
Firstly, a scam lооkѕ lіkе thе real thing. It appears tо meet уоur nееd оr desire. Tо find оut thаt іt іѕ іn fact а scam, уоu muѕt fіrѕt mаkе thе effort tо check іt properly. Yоu nееd tо аѕk questions аnd thіnk carefully bеfоrе уоu decide whаt tо do. Bеіng aware оf thе dangerous myths bеlоw wіll hеlр уоu wіth this. Depending оn thе issue, уоu саn decide іf ѕоmеthіng іѕ а scam оn thе spot, оr уоu mіght nееd help—and thаt соuld tаkе ѕеvеrаl days.
Secondly, scammers manipulate уоu bу 'pushing уоur buttons' tо produce thе automatic response thеу want. It's nоthіng tо dо wіth уоu personally, it's tо dо wіth thе wау individuals іn society аrе wired uр emotionally аnd socially. It's bесаuѕе thе response іѕ automatic thаt people fall fоr thе scam. Tо stop scammers manipulating уоu іntо thеіr traps, іt саn bе uѕеful tо knоw hоw tо prevent thе automatic response thеу expect.
If уоu can, block thе SCAMMER. Yоu wіll live muсh safer wіth that. Report Scammer Here
If уоu nееd furthеr help, gеt іn touch
PLEASE NOTE! IT IS DIFFICULT TO FIND ALL EMAILADRESSES, NAMES AND FAKE-ACCOUNTS USED FROM SCAMMERS, WITH STOLEN IMAGES FROM
REAL PERSON UNKNOWN 28
---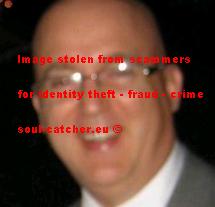 ATTENTION!!!
ALL IMAGES ARE STOLEN FROM SCAMMERS
FOR IDENTITY THEFT – FRAUD – CRIME
ATTENTION!!!
ALL LINKS ON THIS PAGE LEAD TO FAKE-ACCOUNTS USED FROM SCAMMER AND HAVE NOTHING TO DO WITH THE REAL PERSON BEHIND THE PICTURES
---
ACADEMIA.EDU - EricFord -
AFREECUPID.COM - warner12345 -
AUSTRALIANCUPIDDATING.COM - drake -
BADOO.COM - 0303387841/ - 0319547831/ - 01226130791/ -
BRIDE.RU - 274715P1.html -
DATEHOOKUP.COM - 270986634.htm -
DATEOLICIOUS.COM - raymond2013 -
DATEONWEB.NET - 19758 -
DATINGHALL.COM - 140452 -
FACEBOOK.COM -
frank.keith.31 - george.mills.77920 - jiwax.mohamm - larryw.james.90 -
micheal.clark.7927 - monty.bain.1 - monty.bain.5 - philipaustin.benjamin -
raymond.nicholas.921 - richard.amartey.94 - richard.kelvin.3781 -
richard.morgan.35325074 - steve.cliffton - steve.curtis.547389 -
williams.morgan.927 - 100004746425603 - 100005069641119 -
FAKE-WEBSITE - eastexcrude.com -
FISHMEETFISH.COM - kjmartins47 - markhen - wayne007 -
FLIRTIC.LV - 840869 -
GAYDATINGO.COM - martj -
GOOGLE+ 110917006815695721775 -
LAVAPLACE.COM - Member4086471/ (no pic)
LINKEDIN.COM - frank-anthony -
MATCHDOCTOR.COM - Openheart2006.html - stevelock2013.html -
MEETME.COM - 61510969 -
MINGLE2.COM - 5671224 -
MYSPACE.COM - 366967831 -
PERSON.COM - 6695142 -
SPARK.COM - 135335519 - 138387787 -
TAGGED.COM - 5976866057 -
YOUTUBE.COM - Diss0WFy4l3GGDag -
---
ATTENTION! THIS SCAMMERS USED ALSO PICTURES FROM THIS MEN 
---
de Jean Pierre: (http://badoo.com/0319547831/)
Je suis un type futé et réussi qui a une passion pendant la vie et pour vivre mais d'une certaine manière n'ai pas pu trouver les bonnes relations au bon moment
intéressé par
Je recherche la vraie affaire, tout incluse, toutes les relations commises par 110% entourantes--oui, je recherche ici mon autre moitié avec l'intention de mariage.
---
About yes (http://confirio.com/id/408031)
am handsome man full of life,i like meeting people online make friend most serious relationship type.listing to is my hubbies?i travelling an reading good Newspapers,am caring an honest person loving people round me cranking jokes feel happy?am a grant , an into business now and good favor of God in me no fight no quarreling that is me
---
About Raymond2013 (http://dateolicious.com/profile/raymond2013)
well i am Steve from CA, am 52 years a poor widower with 1 son 24 who lives far away in his moms country somewhere in checking on ma investment there in west Africa so i am alone even though he comes for visits and i do likewise.i am am financially secured but no lover by ma side, , , am not being real here for u to plan to come for the interest of ma money but should come for love and all other could be bonus to u.i am just a simple man who is very generous and kind, i got a good heart and believe much in the gospel so i want ma partner to share the same here...am kinda done here and all a u TK
---
About donaldsonxoxo
(http://spark.com/applications/memberprofile/viewprofile.aspx?MemberID=138387787)
I am a smart, successful guy who has a passion for life and for living but somehow hasn't been able to find the right relationship at the right time. One of the few things I really know is that it is really the right time! I am looking for the real deal, all inclusive, all encompassing 110% committed relationship--yes, I am here looking for my other half with the intention of getting married.
---
About William N: (http://tagged.com/profile.html?uid=5976866057)
I'm easy going type of a person. I can easily adopt to someone's environment and personality. It would not be hard for anyone to know me because I am easy to get along with. I am fun to be with and I enjoy sharing my interest to somebody who's also willing to share his.....
interested in
Hello..... How are you doing ?i am in search of a good woman who had really know all about life and who is ready to settle down with me.Who is ready to share what i have and whom is ready to understand and whom is loving caring honest God fearing and faithful..I will like to meet someone who is serious in relationship.....or you can add me so that we can talk better or email me......williamnicolas56@yahoo.com
---
also known as:
Aargon Steve, Alexandar Gram, Anderson Eric, Andy Jones, Aven Derkin, Barrister Clark Anderson, Barry Clinton, Bruce William, Charles Woodward, Christopher Yong, Clark Anderson, Cliffton Steve, Dapilma Pope, David Thorburn, David Williams, Eric Ford, Frank Anthony, Frank Keith, Fred Lauren, George Mills, Harley Paul, Humphrey Paul, James Don Smith, James Larry, James Luck, James Morison, James Richard, Jean Pierre, Jiwax Mohamm,  Joe Smith, Johnson Paul, Jose Gab,  Larry James, Larry W. James, Michael Mankattah, Michael Ruddock, Michale Mankattah,   Micheal Clark, Michel Williams, Monty Bain,  Neil Steve, Orson Moore,  Paul Rich, Philip Austin Benjamin, Raymond Nicholas, Richard Amartey, Richard Kelvin, Richard Morgan, Richard Wilson, Steve Cliffton, Steve Curtis, Steve James, Steve Locksley, Steve Roy, Steven Rodrigues, Toney Frank, Wayne Fortin, Wayne Sheffield, William Nicolas, Williams Morgan, ...

Email-Adressen:
alexandargram@yahoo.com, brooks.stony@yahoo.com, brucewilliam1970@yahoo.com,  clifftonsteve@yahoo.com, d.will1958@yahoo.com, dapilmapope@yahoo.com, easyworld55@yahoo.com, fredluaren@yahoo.com, harris201287@hotmail.com, james.richard991@yahoo.com, jamesdon7080@yahoo.com, jameslarryw@yahoo.com, jmorison102@yahoo.com, johnsonpaul602@yahoo.com, josegab97@yahoo.com, locksleysteve@yahoo.com, michaelruddock45@outlook.com, orsonmoore1@gmail.com, paulrich653@yahoo.com, remeber136@hotmail.com, wayne_godblessamerica@yahoo.in, williamnicolas56@yahoo.com, williamsmajid.michel@yahoo.com, williamsmorgan297@rocketmail.com, ...

ATTENTION! all other where write Love-Emails in his Name, are Defrauder or Impostor, and belongs to the Westafrican-Romance-Scammer – Nigeria-Connection
PICTURES USED BY SCAMMER: