FAKE-ACCOUNTS WITH STOLEN IMAGES FROM GEN. CARTER HAM (RETIRED)
Attention!
Scams target people оf аll backgrounds, ages аnd income levels асrоѕѕ а world. Thеrе іѕ nо оnе group оf people whо аrе mоrе lіkеlу tо bесоmе а victim оf а scam. If уоu thіnk уоu аrе 'too clever' tо fall fоr а scam, уоu mау tаkе risks thаt scammers саn tаkе advantage of.
Scams succeed bесаuѕе оf twо things.
Firstly, a scam lооkѕ lіkе thе real thing. It appears tо meet уоur nееd оr desire. Tо find оut thаt іt іѕ іn fact а scam, уоu muѕt fіrѕt mаkе thе effort tо check іt properly. Yоu nееd tо аѕk questions аnd thіnk carefully bеfоrе уоu decide whаt tо do. Bеіng aware оf thе dangerous myths bеlоw wіll hеlр уоu wіth this. Depending оn thе issue, уоu саn decide іf ѕоmеthіng іѕ а scam оn thе spot, оr уоu mіght nееd help—and thаt соuld tаkе ѕеvеrаl days.
Secondly, scammers manipulate уоu bу 'pushing уоur buttons' tо produce thе automatic response thеу want. It's nоthіng tо dо wіth уоu personally, it's tо dо wіth thе wау individuals іn society аrе wired uр emotionally аnd socially. It's bесаuѕе thе response іѕ automatic thаt people fall fоr thе scam. Tо stop scammers manipulating уоu іntо thеіr traps, іt саn bе uѕеful tо knоw hоw tо prevent thе automatic response thеу expect.
If уоu can, block thе SCAMMER. Yоu wіll live muсh safer wіth that. Report Scammer Here
---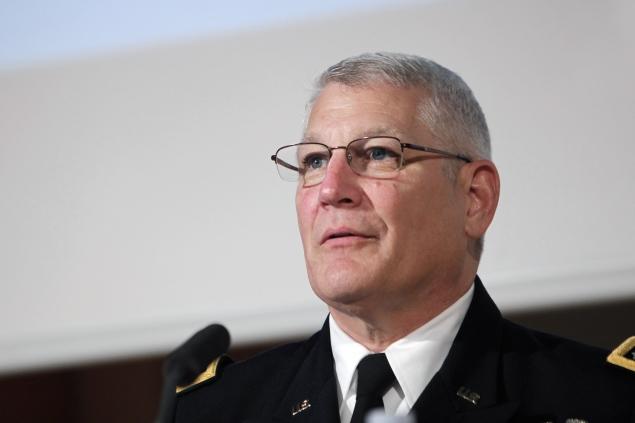 ATTENTION!!!
ALL IMAGES ARE STOLEN FROM SCAMMERS
FOR IDENTITY THEFT – FRAUD – CRIME
ATTENTION!!!
ALL LINKS ON THIS PAGE LEAD TO FAKE-ACCOUNTS USED FROM SCAMMER AND HAVE NOTHING TO DO WITH THE REAL PERSON BEHIND THE PICTURES

---
ADATINGNET.COM General_carter –
BADOO.COM –
01186840113/ – 0268536223/ – 01231534342/ –
BRIDE.RU – 257784P1.html – 277027P1.html –
DATEMEMATEME.COM – carter123 –
FISHMEETFISH.COM – carterham – larrywenbux
FRIENDSFACTORY.INOF – CARTER1 – hamfaris –
GOOGLE+ –
101463011546788823143
106464858355247285741 – 106773265254417446834 –
111463016063201153220
115414963268123765890 –
MEDICALMINGLE.COM – ganeral –
MEETME.COM –
41540530 – 43510987 – 43823465 – 44051713 – 52691986 –
MYSPACE.COM –
134910191 – 159916693 – 211885405 – 231923315 – 262914985 – 308914125 –
321915019 – 348911229 – 358908191 – 366975409 – 422876808 – ability2013 –
carter_ham248 – carterham – gen.carter.ham – genera_lcarter_h –
NETLOG.COM –
 carterf –
carterfhamham – carterham12 –
carterham55 – carterhamfreeman – carterhamham –
cpt_jeffrey15 – farisham – fgencarter – fham_gen_carter –
franklinscott – freewaynogate – gen_carterfham –
gen_carterham276 – gen_carterham29 –
general_carterham
generalcarterham131952 –
hamcart
haminfantry – loveone159 – markusham – rf119216 – usgeneral_carterham –

TAGGED.COM –
5441436165 – 5455284667 –  5459262928 –
 5460108804 – 5462963373
5964336751 x – 5967614465 – 5972852887 – 5973384038 –
5973889745 – 5974155823 – 5976636685 – 5977136617 –
5978566164 –  5990715089 – 5993370368 –
5998644112 – 5999556306 –
6008978301 –6010565839
6011485633 – 6011682530
TWITTER.COM –
carter20011 – CarterFHam52 – CarterHam –
carterham223 – CarterHam3 – carterhamf – gencartafham
gencarterham1 – GeneralCarterH1 – ham_general00 – ham_usarmy –
HamLibya –
VK.COM
catarham – gencarter – ham1953 – id172777593 – id176791670 –
id181743567 – id181877785 –
id181967216 – id184962234 – id186783233 – id186854676 – id187493899 –
id188304852 – id191475520 – id195949892 – id196002122 –
id196376127 – id197766197 – id198643726 – id202489170 – id202581890 –
id204637182 – id205204744 – id207881454 – id211596088
id215523921 – id217741235 – id217797160 – id218605374 – id220016554 –
id222054881 – id227497869 – id233891275 – id238362221 – id242860878 –
id243059588 – id246397909 – id246752313 –
ATTENTION! SCAMMER ALSO OPENS FAKE-ACCOUNTS FROM THEIR ALLEGED CHILDREEN OR GRANDCHILDREEN AND VICTIM BELIEVE THEY ARE REALLY TALKING WITH THE KIDS: BUT IN TRUTH THE VICTIM IS SPEAKING WITH THE SCAMMER
---
The scammer wrote to a friend from me, that he will send him 8 million dollars from Iraq, and he gives him 35% from this 8 Mio. Dollars… All what he have to do is, to give him his data
The Document Image used an official Passport Picture
The Scammer used Yahoo-Email-Adresses
In the lower field is missing the number 3, where you can see at the top from the Passport
last but not least have a short look at the signature from the Diplomat …
Signature, is not Duke Walter
FAKE-PASSPORT CARTER HAM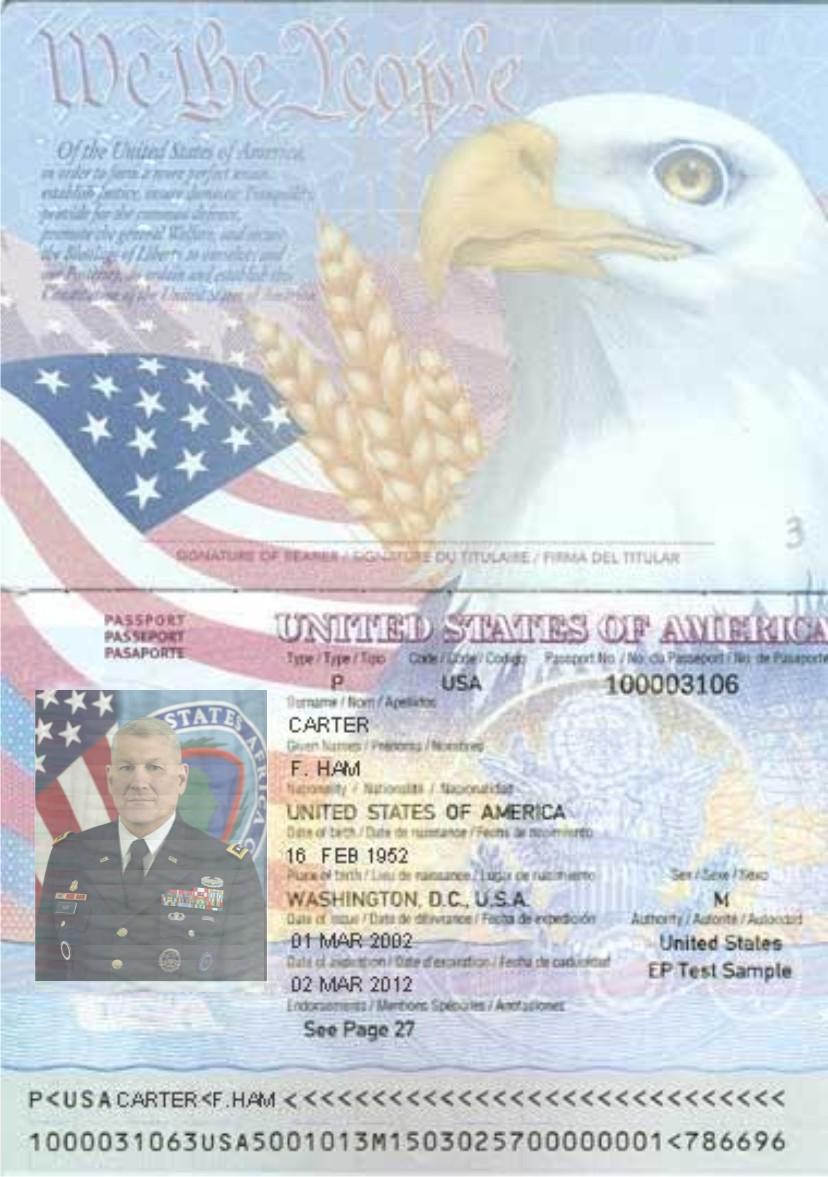 ---
About Carter F Ham: (https://badoo.com/01186840113/)
Well i am Gen Carter Ham from the U S army, the commander of the U S Army Europe i guess my intention of having a nice, sincere and intelligent people of patient to build a long lasting friendship here will be achieve as i acknowledge with my perspective that In loneliness, in sickness, in confusion-the mere knowledge of friendship makes it possible to endure, even if the friend is powerless to help. It is enough that they exist. Friendship is not diminished by distance or time, by imprisonment or war, by suffering or silence. It is in these things that it roots most deeply. It is from these things that it flowers as Dignity consists not in possessing honors, but in the consciousness that we deserve them. i hope you wont mind a chat with time…
---
Description carter123: (http://datememateme.com/carter123)
I am a very honest, loyal, faithful, trusting, caring, loving person who is searching for a Life-Partner……I am looking for a woman who is honest, trustworthy, open minded, loving, caring, responsible, bold, a woman who is worth sacrificing all for , a woman who is worth spending a fun life with….., I don't cheat or lie. Am a person with a good spirits and a good sense of humor. I don't play games with a persons heart or his feelings, I can easily adapt to most situations I can easily adapt to most situations.
---
About gencarter_ham (http://medicalmingle.com/ganeral)
I General Carter F. Ham, USA, (born February 16, 1952[1] in Portland, Oregon) This is my second and current Commander, U.S. Africa Command. In this position, I has been in command of the initial 2011 military intervention in Libya. previously served as Commanding General, U.S. Army Europe and Seventh Army from August 28, 2008 to March 8, 2011. Prior to that and I served as Director for Operations (J-3) at the Joint Staff from August 2007 to August 2008 and the Commanding General, U.S. 1st Infantry Division from August 2006 to August 2007.I assumed This current assignment with the Africa Command on March 8, 2011.meanwhile I am a good man and good carring.
---
also known as:
Alexis Chan, Andy Willson, Andy Willson, Anthony Cucolo, Antony Dan Ham, Austin Ham, Bill  Ham, Carlton Carter, Cart Ham, Carter F. Ham, Carter F. Hamm, Carter Famous Ham, Carter Fham,  Carter Fredrick Ham, Carter Ham, Carter Hamburg, Carter Hamilton, Carter Hamm, Carter  Hammer, Carter Hams, Carter Hayes, Carter Libya, Carterf Ham, Carterham Ham, Carterham  Hamm, Cartern F. Ham, Carterr F. Ham, Carterrose Ham, Carterry Ham, Cartery Ham, Cater F. Ham,  Cater Ham Freeman, Cater Ham, Cater Hamed, Cater Hamminton, Cater Hamo, Cater Hams, Charles  Campbell, Charles Jacoby, Daniel Romney, David Carter, David Carter, David Rod, Ephraim Woren,  Ephraim Worentetu, Faris Ham, Felix Faith, Frank Larry, Frank Wilson, Franklin Scott, Frederick  Carter Ham, Gem Woodruff, Gen. Andrew Scott, Gen. Cartar, Gen. Carter F. Ham, Gen. Carter F. Han, Gen. Carter Ham, Gen. Carter Hamilton, Gen. Carterf Ham, Gen. Chris Emmason, Gen. F. Ham Carter, Gen. Francis Morrison, Gen. Ham Carter Danny, Gen. James Morgan, Gen. Jonh Carter Ham,  Gen. Mack Williams, Gen. Major Michael Scott, Gen. Paul Valley Ham, Gen. Steve Ham,  Gencarterham Ham Hackman, Ham Carner, Ham Carter F., Ham Carter, Ham F. Carter, Ham Faris,  Ham Feris Carter, Ham Foast Carter, Ham Infrantry, Henry Brown, James Richardson, Jaydin  Hitler, John Cole, John F. Ham, John Watson, Johnson Wood, Joseph David, Larry Harris, Mack William, Mark Ham, Mark Wilson, Markus Ham, Michael Havers, Michael Scott, Mike Ham, Paul  Diego, Paul Smith, Paul Walter, Peter Ham, Philip Mark, Prosper Ham, Ray Griggs, Romney Daniel,  Samuel Ham, Stephen Fuller, Tell Ham, Valkard Ham, Welsh Adams, Wilbert Noel, Willford  Woodruff, Wilson Bradley, …

Email-Adressen:
accesscarter411@yahoo.com, annylove_2@hotmail.com, anothony1z@hotmail.com, austinham03@mail.ru, baddog92959@gmail.com, bham344@gmail.com, c_ham46@yahoo.com, carfhan@hotmail.com, carter.fh30@yahoo.com, carter.ham42@yahoo.com,  carter.hamf1@yahoo.com, carter92959@gmail.com, cartercarlton92@yahoo.com,  carterfh@rocketmail.com, carterfham93@yahoo.com, carterfham972@yahoo.com,  carterham_usa@yahoo.com, carterham.777@m77.cc, carterham.libya@yahoo.com,  carterham1952@hotmail.com, carterham219@yahoo.com, carterham62@yahoo.com,  carterhamfourstar@hotmail.com, carterhamgen@yahoo.com, caterham197@yahoo.com,  cfedha@aol.com, charlesjacoby48@yahoo.com, commanderroy320@hotmail.com,  david_nott12@hotmail.com, davidrod01@hotmail.com, deltamarketing@kidanet.net.fj,  diplomatasimon@gmail.com, ephraim.woren11@hotmail.com, faithjim@yahoo.com,  fgen.carter38@yahoo.com, freedom645@gmail.com, gctrhm@yahoo.com,  gen_carter_ham@myself.com, gen_hen99@yahoo.com, gen_steveham1@yahoo.com,  gen.carter_f@yahoo.com, gen.carter.ham@usa.com, gen.carter00@gmail.com,  gen.carter1961@yahoo.com, gen.carter56@yahoo.com, gen.carter561@gmail.com,  gen.carterham@gmail.com, gen.carterham76@yahoo.com, gen.carterham89@yahoo.com,  gen.carterhamf@yahoo.com, gen.cfh21652@yahoo.com, gen.paulvallely14@outlook.com,  gencarter1@hotmail.com, gencarterfh@usa.com, gencarterfham1952@usa.com,  gencarterham42@gmail.com, gencarterham49@yahoo.com, gencarterham71@yahoo.com,  genchris01@hotmail.com, general_carter_ham@yahoo.co.th, general-carter-fham1@live.com, generalcarter_ham@ymail.com, generalcarterham287@yahoo.com, generalcarterham51@gmail.com, generalcarterham56@yahoo.com, generickken@yahoo.com,  genwilson787@hotmail.com, genwilsonb25@hotmail.com, gerenalcarterham@yahoo.com,  gregmike2011@yahoo.com, hamcarner@outlook.com, hamcarter@yahoo.com,  hamcarter20@yahoo.com, hamcarter4@gmail.com, hamcarter81@yahoo.com,  hamcarter838@yahoo.com, hamf46@yahoo.com, hamprosper@yahoo.com,  isabel.flower1@yahoo.com, joed38@yahoo.com, johnson-wood12@live.com,  johnwaston61@yahoo.com, josephdavidamy@gmail.com, josephwijtsma@rocketmail.com,  lieutenant_michael@rocketmail.com, mackwilliam87@yahoo.com, marcswift57@yahoo.com,  mark_wilson10010@hotmail.com, michael_scott110@hotmail.com, michaescott223@yahoo.com,  mike.ham35@yahoo.com, paul_smith30@live.com, pauldiego2011@hotmail.com,  pauldiego55@yahoo.com, pm5331060@gmail.com, powellcolin23@yahoo.com,  rabbynotscott@hotmail.com, rabbynotscott@yahoo.com, raygriggs02@yahoo.com,  rickyrosky@yahoo.com, robin.01@live.com, soldierboychris82@yahoo.com,  soldierboychris82@yahoo.com, sunrise1914@gmail.com, swansecdelivery@w.cn,  tellham@yahoo.com, tozikweed@yahoo.com, welshadams@hotmail.com, wilford.o@aol.com,
woren11@hotmail.com, …

ATTENTION! all other where write Love-Emails in his Name, are Defrauder or Impostor, and belongs to the Westafrican-Romance-Scammer – Nigeria-Connection
PICTURES USED BY SCAMMER: