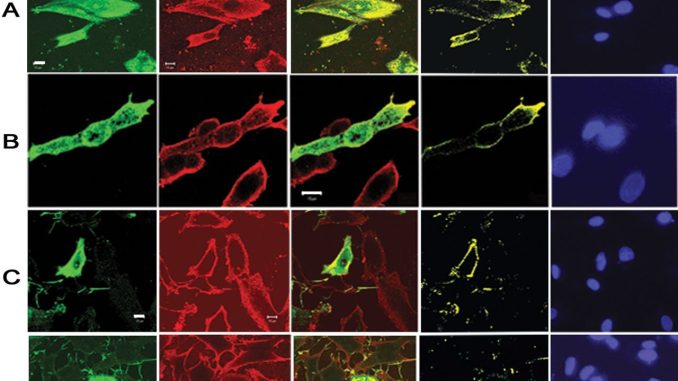 Partners Healthcare and Brigham and Women's Hospital Agree to Pay $10 Million to Resolve Research Fraud Allegations
BOSTON – The U.S. Attorney's Office announced today that Partners HealthCare System and one of its hospitals, Brigham and Women's Hospital (collectively, BWH), have agreed to pay $10 million to resolve allegations that a BWH stem cell research laboratory run by Dr. Piero Anversa fraudulently obtained grant funding from the National Institutes of Health (NIH). BWH disclosed these allegations to the government.
The settlement resolves allegations that Dr. Anversa, along with Dr. Annarosa Leri and Dr. Jan Kajstura, knew or should have known that their laboratory promulgated and relied upon manipulated and falsified information, including confocal microscope images and carbon-14 age data for cells, in applications submitted for NIH research grant awards concerning the purported ability of stem cells to repair damage to the heart. The government alleges that problems with the work of the laboratory included improper protocols, invalid and inaccurately characterized cardiac stem cells, reckless or deliberately misleading record-keeping, and discrepancies and/or fabrication of data and images included in applications and publications. The government contends that, at the direction of these BWH scientists, the Anversa laboratory included false scientific information in claims to NIH in order to obtain and use funds from NIH grants. Drs. Anversa, Leri, and Kajstura are no longer affiliated with BWH.
"Individuals and institutions that receive research funding from NIH have an obligation to conduct their research honestly and not to alter results to conform with unproven hypotheses," said Acting U.S. Attorney William D. Weinreb. "Medical research fraud not only wastes scarce government resources but also undermines the scientific process and the search for better treatments for serious diseases. We commend Brigham and Women's for self-disclosing the allegations of fraudulent research at the Anversa laboratory, and for taking steps to prevent future recurrences of such conduct."
"Resolution of this self-disclosure underscores the Inspector General's commitment to promoting data integrity and scientific principles in HHS-sponsored grants and in addressing fraud affecting any HHS program," said Gregory E. Demske, HHS OIG Chief Counsel to the Inspector General. "We commend the institution's efforts to self-examine and disclose in this case."
"Today, Partners Healthcare and Brigham and Women's Hospital resolved allegations of fraud perpetuated by several scientists who worked for them," said Harold H. Shaw, Special Agent in Charge of the Federal Bureau of Investigation, Boston Field Division. "This settlement demonstrates the FBI's commitment to ensuring that taxpayer dollars are not wasted, and that organizations that receive these funds are truthful in their dealings with federal agencies like the NIH and in the research findings they present to the scientific community, and the public, as a whole."
After learning of the allegations of research misconduct in the Anversa laboratory, BWH investigated the allegations, disclosed its concerns to the U.S. Department of Health and Human Services, Office of the Inspector General (OIG) and Office of Research Integrity, and then worked cooperatively with OIG and the Department of Justice to explain the bases for the allegations.
Acting U.S. Attorney Weinreb, HHS OIG Chief Counsel Demske and FBI SAC Shaw, made the announcement today. The matter was handled by Assistant U.S. Attorneys Gregg Shapiro and Vassili Thomadakis of Weinreb's Office and OIG Attorney Kristen Schwendinger.