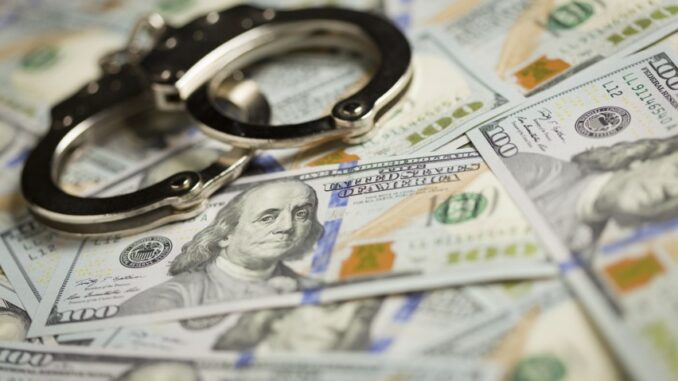 Two Sentenced for Victimizing Many Across the Nation
HOUSTON – A 53-year-old Houston man has just been ordered to prison following his conviction of conspiracy to commit wire fraud, announced U.S. Attorney Ryan K. Patrick. James Campbell and co-defendant Hammed Akinola, a Nigerian citizen, entered guilty pleas Oct. 9, 2019.
Today, U.S. District Judge David Hittner sentenced, Campbell, 53, to 90 months in prison. At a hearing April 12, 2019, Judge Hittner upwardly departed from the U.S. Sentencing Guidelines and ordered Akinola to serve 180 months in federal prison.
In handing down the sentences, Judge Hittner noted the defendants ruined the lives of many across the nation in taking or attempting to take large sums of money from approximately 45 victims. Several of such victims included individuals sending money to their title company to close on a home in which, unbeknownst to them, money was fraudulently being transferred to a bank in Houston the defendants controlled. Not only did the victims lose their money, the banks took a large hit as well.
From on or about January 2016 through November 2017, Campbell and Akinola were involved in an international wire fraud conspiracy that consisted primarily of Business Email Compromise (BEC) fraud which targeted businesses and individuals that regularly perform wire transfer payments. They compromised legitimate business e-mail accounts through social engineering or computer intrusion techniques to conduct unauthorized transfers of funds by international co-conspirators.
The international co-conspirators hacked into the victims accounts and sent what appeared to the victims to be legitimate emails from banks or title companies. The victims, tricked into thinking such emails were from the bank or title companies, would then transfer the money to the accounts the defendants controlled, not knowing they were fraudulent emails.
Akinola was working with overseas conspirators who were orchestrating the BEC victimization. Those conspirators needed domestic bank accounts where they could send the funds stolen from the BEC fraud. Akinola and Campbell agreed to work together to open bank accounts and to recruit individuals in and around the Houston area to open bank accounts in order to receive the BEC wires.
Campbell and Akinola then recruited 20 other individuals who did open bank accounts to receive fraudulent funds. The proceeds of the fraud scheme were disbursed between the account holders, Campbell, Akinola and international accomplices.
In total, the Campbell and Akinola's activity participating in the scheme and laundering its proceeds resulted in victims' of BEC fraud transferring or attempting to transfer $10.3 million into to accounts they controlled.
Both have been and will remain in custody pending transfer to a U.S. Bureau of Prisons facility to be determined in the near future.
The U.S. Postal Inspection Service and the FBI conducted the investigation. Assistant U.S. Attorneys Suzanne Elmilady and Melissa Annis are prosecuting the case.