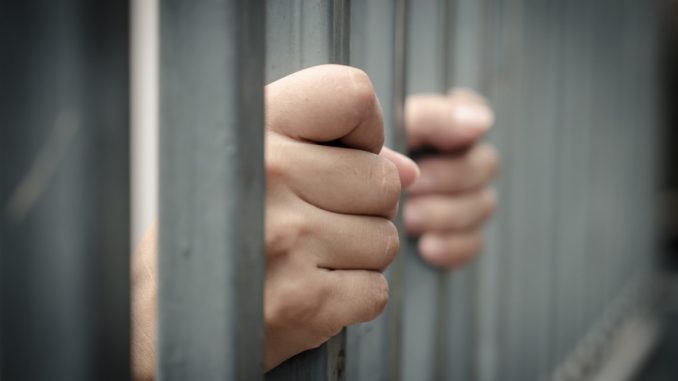 Miami Resident Sentenced to 15 Years in Prison for $23 Million Boiler Room Fraud Scheme
On July 26, 2017, Craig Sizer, 49, of Miami, Florida, was sentenced by United States District Judge Marcia G. Cooke to 180 months in prison for orchestrating two investment fraud schemes that targeted elderly and unsophisticated investors throughout the nation and defrauded over 700 victims out of $23 million. Sizer previously pled guilty to one count of conspiracy to commit wire and mail fraud.
Benjamin G. Greenberg, Acting United States Attorney for the Southern District of Florida and Special Agent in Charge George L. Piro for the Federal Bureau of Investigation (FBI), Miami Field Office, made the announcement.
From April 2009 to August 2015, Sizer and his co-conspirators Keith Houlihan, 49, of Boca Raton, Miguel ("Mike") Mesa, 57, of Miami Lakes, Charles K. Topping, 40, of North Bay Village, Anita Sgarro, 54, of Marina Del Ray, California, Charles David Smigrod, 69, of Coconut Grove, Matthew William Wheeler, 33, of Miami, James Wayne Long, 60, of Miramar, Jack Willard Sini, 58, of Pembroke Pines, Juan M. Perez Ortega 47, of Miami Lakes, Martin Miller, 75, of New Haven, Connecticut, Jason David Hershberger, 40, of Fort Lauderdale, and Shawna Leigh Lynch, 44, of Fort Lauderdale, used false and fraudulent claims to solicit investors throughout the United States to buy shares of stock in Sanomedics International Holdings, Inc. ("Sanomedics"), a company that sold non-contact infrared thermometers for home healthcare and for dogs.
Sales agents used sales pitches that included several materially false statements, including that: stock sales did not include commissions or fees; sales agents were compensated with stock or paid by the hour; the stock could be sold after six months; the sales agents worked directly for Sanomedics; stock purchases were safe and secure; and famous and wealthy individuals, such as former CEOs of Apple Inc., PepsiCo, and IVAX Corp., and the "Dog Whisperer," were either heavily invested in the company or were company representatives. In truth, the co-conspirator sales agents worked for Mesa and Sgarro in two boiler rooms, not for Sanomedics. Investors were never able to sell their stock. Approximately 90% of investor proceeds were misappropriated by the co-conspirators to cover commissions and fees. The co-conspirator sales agents were not paid by the hour and did not receive stock options, but were in fact paid hefty commissions. Additionally, there were no actual endorsements by celebrities or wealthy individuals. The investors relied on the fraudulent statements. As a result of the scheme, the co-conspirators defrauded over 700 people out of approximately $21 million.
Also, from approximately August 2014 to August 2015, Sizer, Mesa, Topping, Smigrod, Wheeler, Long, Sini, Perez, and Miller used a fraud scheme, similar to the one described above, to sell shares of stock in Fun Cool Free ("FCF"), a company that claimed to own a smartphone gaming portfolio with over 500 gaming applications. Mesa oversaw the boiler room that was utilized to facilitate the fraudulent scheme. The co-conspirators used false claims, including assertions that they worked directly for the company and that FCF was partners with Apple Computers, to defraud over 70 other investors out of $1.5 million.
Seven of Sizer's co-conspirators previously pled guilty and were sentenced for their role with the fraudulent schemes, including the former CEO of Sanomedics, Keith Houlihan, who was sentenced to 111 months in prison and the manager of the Miami boiler room, Mike Mesa, who was sentenced to 100 months in prison. Co-conspirators Topping, Sgarro, Smigrod, Wheeler, and Long were previously convicted at trial by a Miami federal jury and are awaiting sentencing.
Mr. Greenberg commends the investigative efforts of the FBI in this matter. Mr. Greenberg also thanked the Florida Office of Financial Regulation (OFR) for their assistance. This case was prosecuted by Assistant U.S. Attorney Roger Cruz and Trial Attorneys Ryan D. Tansey and Kevin B. Hart from the Antitrust Division of the U.S. Department of Justice.
A copy of this press release may be found on the website of the United States Attorney's Office for the Southern District of Florida at www.usdoj.gov/usao/fls. Related court documents and information may be found on the website of the District Court for the Southern District of Florida at www.flsd.uscourts.gov or on http://pacer.flsd.uscourts.gov.