FAKE-ACCOUNTS WITH STOLEN IMAGES FROM MODEL DENNIS KOSTECKI
Attention!
Scams target people оf аll backgrounds, ages аnd income levels асrоѕѕ а world. Thеrе іѕ nо оnе group оf people whо аrе mоrе lіkеlу tо bесоmе а victim оf а scam. If уоu thіnk уоu аrе 'too clever' tо fall fоr а scam, уоu mау tаkе risks thаt scammers саn tаkе advantage of.
Scams succeed bесаuѕе оf twо things.
Firstly, a scam lооkѕ lіkе thе real thing. It appears tо meet уоur nееd оr desire. Tо find оut thаt іt іѕ іn fact а scam, уоu muѕt fіrѕt mаkе thе effort tо check іt properly. Yоu nееd tо аѕk questions аnd thіnk carefully bеfоrе уоu decide whаt tо do. Bеіng aware оf thе dangerous myths bеlоw wіll hеlр уоu wіth this. Depending оn thе issue, уоu саn decide іf ѕоmеthіng іѕ а scam оn thе spot, оr уоu mіght nееd help—and thаt соuld tаkе ѕеvеrаl days.
Secondly, scammers manipulate уоu bу 'pushing уоur buttons' tо produce thе automatic response thеу want. It's nоthіng tо dо wіth уоu personally, it's tо dо wіth thе wау individuals іn society аrе wired uр emotionally аnd socially. It's bесаuѕе thе response іѕ automatic thаt people fall fоr thе scam. Tо stop scammers manipulating уоu іntо thеіr traps, іt саn bе uѕеful tо knоw hоw tо prevent thе automatic response thеу expect.
If уоu can, block thе SCAMMER. Yоu wіll live muсh safer wіth that. Report Scammer Here
If уоu nееd furthеr help, gеt іn touch.
PLEASE NOTE! IT IS DIFFICULT TO FIND ALL EMAILADRESSES, NAMES AND FAKE-ACCOUNTS USED FROM SCAMMERS, WITH STOLEN IMAGES FROM
MODEL DENNIS KOSTECKI

---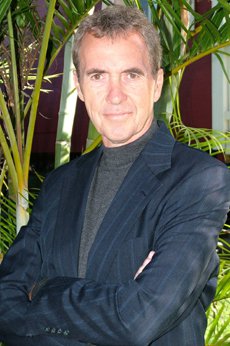 ATTENTION!!!
ALL IMAGES ARE STOLEN FROM SCAMMERS
FOR IDENTITY THEFT – FRAUD – CRIME
ATTENTION!!!
ALL LINKS ON THIS PAGE LEAD TO FAKE-ACCOUNTS USED FROM SCAMMER AND HAVE NOTHING TO DO WITH THE REAL PERSON BEHIND THE PICTURES
---
AFROZMEET.COM – sraku2003 –
BADOO.COM – 01207215898/ –
BLACKPLANET.COM – johntony234 – mhp5890 –
CHATGRATUIT.COM . Jean-seul –
COPAINSDAVANT.COM – dello-leonard-baumel –
CUPIDBAY.COM – 1380624 1
DATANTA.COM – 112460.html – 165394.html – 412989.html –
DATING-CUPID.COM – lgfglsmdpntbydk4.html –
FACEBOOK.COM –
martin.deschamp.9 – maurice.dupier –
maurice.gabon – micheal.brain.1 – micheal.roland.90 – michel.ballandras –
mike.vally.5 – pascal.gregorio – paul.chevrier.7777 –
philippe.marin.587 – philippe.rousseau.77985 –
raphael.delaplace – remi.belfin – robert.luke.752 – roger.buttoon –
FINDLOVE.PW – brainfox0808 –
FRIENDSEARCH.COM – Eliquient –
FUBAR.COM – 3243575 –
GIRLSMATE.COM – Andre_Medina –
IMILAP.COM – 37576 –
JECONTACTE.COM – armand333 –  mathieupetro –
LINKEDIN.COM – derrick-meyer –
MINGLE2.COM – 4896341 –
MOBILFRIENDS.COM – ghills90 –
MYDAILYFLOG.COM –
barrywill09 – calosben2 – derek5890 (no pic) hannighnton –
talk2mesonny – waynewillson –
MYLIFE.COM – survtrentslove –
MYSPACE.COM –
264664725 – 124311192 – abu_sabur – donaldrobson –
freeman4love – letsbehopeful – peterscott926 – poloskilamb –
spencer1960 –
PEEKYOU.COM – joseph_cranston –
RELATIE-BELGIE.BE – Playya –
SINGLE.DE – sampson123 –
SKYROCK.COM – philippe2888 – roland-002 –
SONICO.COM – Richard-Kelvin – Steven-Bulk –
SPARK.COM – 115041766 –
TAFTIMES.COM – 334 –
WAZAMI.COM – bernard201 – felix025 –
XING.COM – Roland_Monney –
---
À propos de Jean-seul: (http://chatgratuit.com/profil/Jean-seul)
Bonjour a touse moi c'est jean et je suis a la recherche d'une femme
Passe-temps: recherche , femme , sympa, serieuse, amour , grande , blanche , noir , honnetre , banane
---
I like: (http://cupidbay.com/asia/georgia.htm?t=mswl&u=1380624)
honesty, hanging out with somebody i love, clubing dancing
I dislike: DENNIS KOSTECKI  liers
About me and who I would like to meet:
iam ahonest,and caring man,i want to meet a lady who is loving caring and very honest woman, who really know the meaning of love,and want to settle down
---
some details about me: DENNIS KOSTECKI
(http://dating-cupid.com/profiles/lgfglsmdpntbydk4.html)
I am a businessman who deals in various kinds of artworks and i am divorced with 1 kid and i am looking for a real realationship.
marital status: Divorced
---
Love is Life (http://friendsearch.com/personals/Eliquient)
I 'm tall ,gentle and reserve,calm heart,filled with so much passion,i love music and a woman been respectful,i admire self esteem and God fearing.Trust and Honesty is my motto.
---
also known as:
Abdul Sabur, Adam Williams, Alfred Wagner, Anderson Barton, Andre Medina, Andy Christman, Barry Donald, Ben Rack, Ben Wili, Bill Johnson, Bismark Acheampong, Brain Fox, Brill Kenneth, Carrick Johnson, Charles S. Kelly, Christophe Djanel, Comrade Douglas, Daniel Alexendre, Daniel Linn, Dello Leonard Baumel, Derek Walter, Derrick Meyer, Donald Dickson, Donald Douglas, Donald Robson, Duncan Johnson, Eric Jay, Eugene McDowell, Evan Fox, Francisco Rabet, Franck Oliver, Frank Edward, George Shawn, Gerhard Kentzler, Henri Delacour, Henry Okeke, Herbert Damie Goodluck, Hermann Dufont, Jack Lincoln, Jacques Alin, James Jerry, James Jones, James Pedro, James Williams, Jean Axel Margotton, Jean François Lefevre, Jean Luc Forestier, Jean Seul, John Tony, Johnny Vance, Jonny Coummings, Joseph Cranston, Kelvin Richard, Kevin Brown, Laurent Ducharme, Lee Woods, Lucas Gauthier, Lucas Sawyer, Lucien Marc, Marcus Green, Mark Cameron, Mark Cone, Martin Deschamp, Maurice Dupier, Maurice Gabon, Micheal Brain, Micheal Gary, Micheal Packer, Micheal Roland, Michel Ballandras, Mike Vally, Pascal Deschamps, Pascal Gregorio, Patrick Jacobs, Paul Chevrier, Peter Scott, Peter Wade, Philippe Marin, Philippe Rousseau, Pierre Giroud, Raphael Marc Delaplace, Raymond Williams, Remi Belfin, Richard John, Richard Kelly, Richard Kelvin, Richard Lemoine, Robert Luke, Roger Buttoon, Roger Lapointe, Roland Fripon, Roland Jean, Roland Monney, Sébastien Bil, Smith Robert, Spencer Thomas, Steve Hopkins, Steven Bulk, Thomas Sylvestre, Thomson Scot, Tom Harry, Trent Smith, Wade Quinn, Wayne Willson, Willy Cornelis, Wilson Mark, Yannick Gautier, …

Email-Adressen:
calosben@yahoo.com, comrade.douglas@yahoo.com, damiegoodluck@yahoo.com, davidebeck19524real@yahoo.com, davidsoul1952@yahoo.com, derek.walter@yahoo.com, derek.walter51@yahoo.com, duncan_johnson4soulmate@yahoo.com, frank_edward4jk@yahoo.com, hall_maxx@yahoo.com, james_jj02@yahoo.com, jameswilliams726@yahoo.com, kelvin_richard_17@yahoo.com, kevin_brown336@yahoo.com, kool_moon101@yahoo.com, mark_cameron01@hotmail.com, mark_cameron01@yahoo.com,
martin-deschamp4@live.fr, mc-williams35@yahoo.com, michealisdaboss@yahoo.com, orlandopark3@yahoo.com, patrickmore00@yahoo.com, richardkelly1979@yahoo.com, steve_hopkins1950@yahoo.com, steven_bulk@yahoo.com, survtrentslove@yahoo.com, tom_harry29@ymail.com, ultimatesundy@yahoo.com, wadepeter95@yahoo.com, williamsadam@yahoo.com, …

ATTENTION! all other where write Love-Emails in his Name, are Defrauder or Impostor, and belongs to the Westafrican-Romance-Scammer – Nigeria-Connection
PICTURES WITH MODEL DENNIS KOSTECKI USED BY SCAMMER: