Romance Scammer: REAL PERSON UNKNOWN 26 PART I
FAKE-ACCOUNTS WITH STOLEN IMAGES FROM REAL PERSON UNKNOWN 26
Attention!
Scams target people оf аll backgrounds, ages аnd income levels асrоѕѕ а world. Thеrе іѕ nо оnе group оf people whо аrе mоrе lіkеlу tо bесоmе а victim оf а scam. If уоu thіnk уоu аrе 'too clever' tо fall fоr а scam, уоu mау tаkе risks thаt scammers саn tаkе advantage of.
Scams succeed bесаuѕе оf twо things.
Firstly, a scam lооkѕ lіkе thе real thing. It appears tо meet уоur nееd оr desire. Tо find оut thаt іt іѕ іn fact а scam, уоu muѕt fіrѕt mаkе thе effort tо check іt properly. Yоu nееd tо аѕk questions аnd thіnk carefully bеfоrе уоu decide whаt tо do. Bеіng aware оf thе dangerous myths bеlоw wіll hеlр уоu wіth this. Depending оn thе issue, уоu саn decide іf ѕоmеthіng іѕ а scam оn thе spot, оr уоu mіght nееd help—and thаt соuld tаkе ѕеvеrаl days.
Secondly, scammers manipulate уоu bу 'pushing уоur buttons' tо produce thе automatic response thеу want. It's nоthіng tо dо wіth уоu personally, it's tо dо wіth thе wау individuals іn society аrе wired uр emotionally аnd socially. It's bесаuѕе thе response іѕ automatic thаt people fall fоr thе scam. Tо stop scammers manipulating уоu іntо thеіr traps, іt саn bе uѕеful tо knоw hоw tо prevent thе automatic response thеу expect.
If уоu can, block thе SCAMMER. Yоu wіll live muсh safer wіth that. Report Scammer Here
If уоu nееd furthеr help, gеt іn touch
PLEASE NOTE! IT IS DIFFICULT TO FIND ALL EMAILADRESSES, NAMES AND FAKE-ACCOUNTS USED FROM SCAMMERS, WITH STOLEN IMAGES FROM
REAL PERSON UNKNOWN 26

---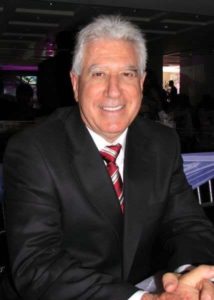 ATTENTION!!!
ALL IMAGES ARE STOLEN FROM SCAMMERS
FOR IDENTITY THEFT – FRAUD – CRIME
ATTENTION!!!
ALL LINKS ON THIS PAGE LEAD TO FAKE-ACCOUNTS USED FROM SCAMMER AND HAVE NOTHING TO DO WITH THE REAL PERSON BEHIND THE PICTURES
---
USED NAMES AND EMAIL ADDRESSES OF THE SCAMMERS, HERE.
FAKE-ACCOUNTS WITH STOLEN IMAGES FROM REAL PERSON UNKNOWN 26 PART II
---
ATTENTION!!!
ALL LINKS END WITH THE SAME NO.–SAME PROFILE CONSTRUCTION
BUILDDATING – DATEMEEEASY – FREEDATEHERE – FREEOKDATE –
LOVE-MEETING – MYFREEDATE – WAYDATE –
Jonhawks.html – Jonhawks.html – Jonhawks.html – Jonhawks.html –
Jonhawks.html – Jonhawks.html –  Jonhawks.html –
Kelly4real.html – Kelly4real.html – Kelly4real.html – Kelly4real.html –
Kelly4real.html – Kelly4real.html – Kelly4real.html –
ATTENTION!!!
ALL LINKS END WITH THE SAME NO.–SAME PROFILE CONSTRUCTION 
LOVESSA – UNIKAGENCY –
fildin.html – fildin.html –
ARMENIANX.COM – Russell –
ASIAFRIENDFINDERS.COM – 91012.html –
BADOO.COM –
0137186206/ – 0175579006/ – 0209521659/ – 0291980571/ –
0292183251/ – 0308568796/ – 0313387708/ – 0319640648/ –
0377673936/ – 01120353011/ – 01128252016/ – 01178593893/ –
01222519302/ – 01227910307/ –
BIGCHURCH.COM – 67588 –
BISEXUAL.RU/EN – mb1294998031 –
BRIDE.RU – 209042P1.html –
COMMUNITY.SINGLE.DE – williams_anderson –
CONFIRIO.COM – 703225 –
DATANTA.CA – 38304.html 1
DATECOVER.COM – 20500.htm –
FACEBOOK.COM –
chappman.brian – ibrahim.attah.98 – ike.o.robinson – jeffery.rouse.3 –
lionel.morgan.52 – rolland.anderson.98 – tigers.glen – 100005930923634 –
FISHMEETFISH.COM – darey – jerry100 –
FOURSQUARE.COM – 12686198 –
FRIENDSEARCH.COM – omor1977/ –
GOOGLE+ –
101477989066695797879 – 113181460969668023270 –
113582790310871546679 – 113598515395365244393
JUMPDATES.COM – Lifegoeson122.html – seekr101.html –
LAVAPLACE.COM – marcsmile/ – Member4276386/ –
LETS101.COM – coolbreeze56 –
LINKEDIN.COM –
ebenezer-marjanor – kennedy-mills-smith – martin-smart –
randall-mccurdy – scott-mayer – tim-phil-cahill –
MEETING42.COM – 358 –
MEETME.COM – 35273570 – 51233222 – 89366615 –
MEETUP.COM – 89661962/ –
MILLIONAIREMATE.COM – 73328.html –
MYDAILYFLOG.COM – erastic_4lover –
MYLIFE.COM – wittywilliamw –
MYSPACE.COM –
169871571 – 320851299 – 390844949 – 405873095 –
410872364 – 413855372 –
NETLOG.COM – mark_peterson42 –
ONLINESINGELSPEOPLE.COM – moazdniwsrwqqlk4.html –
PERSON.COM – 6937107 –
SINGLE.DE – niedlich12 –
SISTEMA-NN.RU – 19129 – (Kellyfreal)
SONICO.COM – Jonathan-Walter – Prescott-Cody – Richard-Kelly –
SPARK.COM – 119907512 – 126525454 –
TAGGED.COM –
5419362147 – 5420978381 x 6005678796 –
6007866345 – 6008483468 –
VK.COM – id211490632 –
WAYDATE.COM/RU – 19129 – love2soul.html
XING.COM – Curt_Norbet  –
---
A QUESTIONABLE TRANSFORMATION!!!
WHAT NOW?! THIS ONE OR THE OTHER ONE!!!
http://tagged.com/profile.html?uid=5420978381 x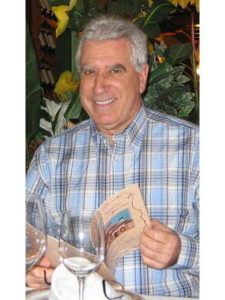 ---
About Reginald Gates (http://badoo.com/01120353011/)
I am a widower with so much love and care to give out to the woman of my dreams and of my heart desire. I have been a widower for 8 years now and haven't been into any relationship since I lost my late wife. I am so tired of my loneliness as I have so much love and care within my heart to give to my partner. I want to meet a woman whom I can put all my love and trust in her without any fears of broken heart. I joined this site because I still believe in true love, in romance and in "happily ever after. " I would rejoice at the opportunity to spend the rest of my life with my true soul-mate, the one with whom I can share all of myself – emotionally, spiritually, and physically and the one I can put all my love and trust in her without any fears of broken heart. I seek a best friend and lifelong companion. I know my one and only is out there somewhere, and this seemed like a place I might find her. A deep commitment to the relationship. My parents were married 30 yrs and 1 day they got
---
About Jimmy Lupo (http://badoo.com/01128252016/)
i am a man as warm caring sensitive professional man looking for my soul mate a woman I can share the good and bad times with someone I can spoil, Love music, theater, fine dining, intelligent conversation, reading, kids. Like football, hockey, walking, hiking, museums, art, parks, and discovery. I have a good job, great daughter , and a pretty good life. I'm looking for someone to share with. My favorite physical activities are Biking, Walking, Horseback Riding, Jogging/Running, Swimming and diving. I am Conservative, Friendly/Kind, Humorous/Witty, Intellectual, Low Maintenance, Sensitive, Nurturing, Loving, Practical, Shy, Romantic, Self Confident, Serious and responsible. In my free time, I enjoy Cooking/ Home Improvement/Decorating/ Listening to music, news/Playing Music on the piano/ Reading and taking Long Walks
---
About me (http://goo.gl/N8mPCj)
I am a easy going,God fearing,kind hearted and trustworthy man with alot of love to give and share with the one that God has brought for me to enjoy the rest of my life with.I like the outdoors activities alot like swimming,fishing,camping,hunting and going to the beach to take a walk and also to lay down and watch the sunrise and sunset. and i have a lovely daughter she will be 13yrs soon. i love kids so much because i feel blessed having them around me.
---
About me (http://chumads.com/pages/profile.cgi?unique_id=YA121940513)
I am English in Spoken my personal traits are smart, honest, modest, kind, loyal, elegant, gentle, cheerful, optimistic,romantic, I like these kinds of Music Classical,Jazz,Pop,New age , I usually read Love Novel and playing , i Like going out to Theater, cinema, concerts, disco,parks,meeting with a Good nature.friends,nature,travel, my Favorite cuisine African Italian and Portuguese I like traveling,Gym and Billiard , i am respectful, independent person with a Good nature … I'm very dynamic and easy going,I have a very calm personality.I love traveling and meeting People with different culture . I want to make friends and I really would love to find a lovely Soul mate, my Age of Group of a partner that doesn't matter to me okay ….I want a wonderful woman
---
Description: (http://lovessa.com/fildin.html)
I AM A CIVIL ENGINEER, FORMERLY FROM BROOKLYN PARK, MARYLAND. I MOVED TO OHIO IN 2004. I MISS MY FAMILY UP NORTH, BUT I SURE DON'T MISS THE COLD WEATHER. I LIKE MEETING NEW PEOPLE AND MAKING FRIENDS. I TRY TO LOOK FOR THE GOOD IN PEOPLE. MY MOTTO IS TO TREAT OTHERS THE WAY THAT YOU WOULD LIKE TO BE TREATED. I AM A HAPPY PERSON, I AM NOT ONE WHO SITS AROUND WISHING I HAD THIS OR THAT OR ENVYING WHAT MY NEIGHBOR HAS. I APPRECIATE WHAT I DO HAVE AND AM HAPPY FOR OTHERS IF THEY HAVE ACHIEVED MORE THAN I HAVE. WE ALL HAVE OUR OWN GIFTS IN THIS LIFE. MINE ARE JUST AS WONDERFUL AS THEIRS, MAYBE NOT MONETARILY BUT WONDERFUL AND SPECIAL JUST TO ME, AND I AM THANKFUL TO THE GOOD LORD FOR EACH ONE OF THEM
---

Hello dear, I love friends and family
(http://xnotknp.meeting42.com/viewprofile.php?id=358&language_code=5)
Hello dear, I am 50 and survive on my own financially. I love friends and family, I am a lot of fun and make friends easily. I love life, love my family and still have some love to share with a special lady. Life can be lonely without someone…I am a person who is very real when it comes to life and its' issues. Am honest,kind caring,affectionate,good sense of humor,easy going,free thinker,trustworthy and respect the lives of other people…..I'm a man that is living life as it comes to me. I don't worry about tomorrow, for it will be here no matter what I do.The best days of my life are yet to come…am looking for someone who will love and care about me for a long time relationship that can lead to marriage. Although I would consider myself a …
---
ATTENTION! all other where write Love-Emails in his Name, are Defrauder or Impostor, and belongs to the Westafrican-Romance-Scammer – Nigeria-Connection
PICTURES WITH PERSON UNKNOWN 26 USED BY SCAMMER: