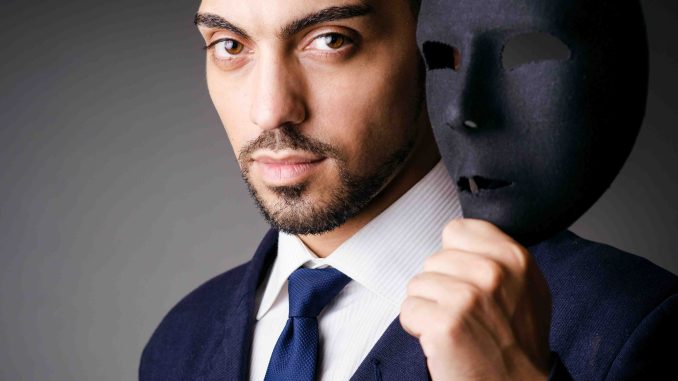 Former Procurement Director Of Staten Island District Attorney's Office Charged With Embezzling Government Funds
Defendant Fraudulently Purchased Hundreds of Personal Items in Scheme to Defraud the Richmond County District Attorney's Office of Over $440,000
A ten-count indictment was unsealed today in the United States District Court for the Eastern District of New York charging William Nelson, former Director of Procurement at the Richmond County District Attorney's Office (RCDA), with one count of theft of funds and nine counts of mail fraud. The defendant is scheduled to be arraigned before United States Magistrate Judge James Orenstein at the Brooklyn federal courthouse this afternoon.
The charges were announced by Bridget M. Rohde, Acting United States Attorney for the Eastern District of New York, William F. Sweeney, Jr., Assistant Director-in-Charge, Federal Bureau of Investigation, New York Field Office (FBI), and Mark G. Peters, Commissioner, New York City Department of Investigation (DOI).
As alleged in the indictment, for approximately 10 years between 2006 and 2016, Nelson stole over $440,000 from the RCDA as part of a long-term scheme to defraud the RCDA of funds. Specifically, Nelson used two RCDA American Express credit cards to purchase items such as jewelry, apparel, toys, sporting goods and memorabilia, alcohol, video games and movies, electronics, household items, grocery items, books, sundries, knives, survival gear, handbags, collectibles, souvenirs, event tickets, meals, lodging, airfare, excursions, and online services that he then used for his own benefit and the benefit of others. Nelson also used the online payment system PayPal to directly transfer thousands of dollars from the RCDA credit cards to his own personal bank account. In furtherance of his scheme, Nelson took steps to conceal his embezzlement, which included concealing the itemized credit card statements, mischaracterizing the nature of the purchases, and using his authority as Director of Procurement to approve payments of his fraudulent personal expenditures.
"As alleged, Nelson abused his position as Procurement Director for the Richmond County District Attorney's Office by engaging in a decade-long scheme to defraud the DA's office of nearly half a million dollars," stated Acting United States Attorney Rohde. "Together with our law enforcement partners at the FBI and DOI, our Office will hold to account those who engage in such fraud, particularly where it disadvantages agencies tasked with safeguarding our communities." Ms. Rohde thanked the Richmond County District Attorney's Office for its assistance during the investigation.
"This case is a textbook example of what can happen when power goes unchecked," stated FBI Assistant Director-in-Charge Sweeney. "Not only did Nelson allegedly steal hundreds of thousands of dollars from the RCDA, but he shamefully exploited his official position to authorize the very transactions that made this possible. Instead of using taxpayer funds for their intended purpose, he allegedly used them for his own personal intentions. Our communities place a high level of trust in those who hold these positions, and that trust should never waver. We won't allow schemers of any kind to put the public's trust at risk."
"This defendant stole law enforcement funds to finance jet-setting vacations and purchase hundreds of thousands of dollars in luxury items, according to the charges," stated DOI Commissioner Peters. "DOI has issued a report documenting how this scam was perpetrated for over a decade and recommended changes to safeguard our city's finances. DOI thanks the United States Attorney's Office for the Eastern District of New York for its partnership on this criminal investigation and the Richmond County District Attorney's Office for its cooperation and swift action in implementing DOI's recommendations."
The charges in the indictment are merely allegations, and the defendant is presumed innocent unless and until proven guilty. If convicted, the defendant faces up to 10 years' imprisonment on the theft of funds count and 20 years' imprisonment on each of the mail fraud counts.
The government's case is being prosecuted by the Office's Public Integrity Section. Assistant United States Attorney Maria Cruz Melendez is in charge of the prosecution.
The Defendant:
WILLIAM NELSON
Age: 44
New York, New York
E.D.N.Y. Docket No. 17-CR-394 (RJD)