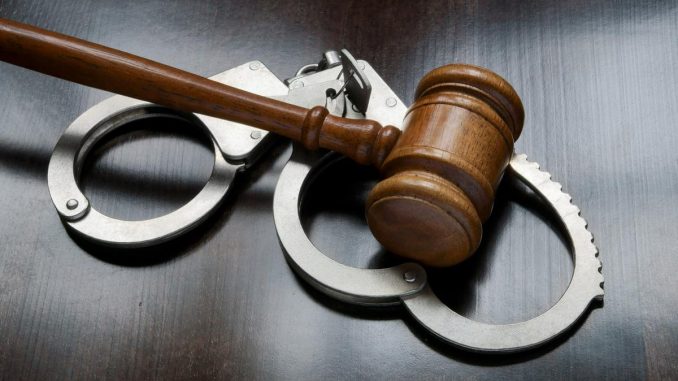 Man Who Defrauded Dozens of Distressed Connecticut Homeowners Sentenced to 9 Years in Federal Prison
Deirdre M. Daly, United States Attorney for the District of Connecticut, announced that TIMOTHY W. BURKE, also known as "Bill Burke," "William Burke," "Kerry Saunders," "Pat Riley," "Jim Caldwell," "Jim Saunders," "Tom Morrisey," "Jimmy," "Phil Burke," "Phil," "Burt," "James Burke," and "M. Soler," 65, formerly of Easton, was sentenced today by U.S. District Judge Michael P. Shea in Hartford to 108 months of imprisonment, followed by three years of supervised release, for defrauding distressed homeowners, and tax evasion.
According to court documents and statements made in court, between approximately 2010 and November 2015, BURKE engaged in a scheme to defraud individuals, mortgage lenders and the U.S. Department of Housing and Urban Development (HUD) by falsely representing to homeowners who were in, or facing, foreclosure on their homes that he would purchase their homes and pay off their mortgages. The distressed homeowners agreed to sign various documents, including quitclaim deeds, indemnification agreements, management agreements and third party authorization letters, which BURKE presented to them on the understanding that, by signing the documents, they would be able to walk away from their homes without the burdens of their mortgage or other costs associated with home ownership. BURKE also told homeowners that the process of negotiating with the lenders can take time and that, in the meantime, to ignore any notices regarding foreclosure. After he gained control of these houses, BURKE rented out the properties to tenants by advertising the properties on craigslist.com and other means and falsely representing to tenants that BURKE owned the property.
BURKE or one of his agents then collected rent from tenants, in person, and BURKE used the funds for his own benefit. BURKE failed to negotiate with the homeowners' mortgage lender or pay expenses associated with the home, including the homeowner's mortgages and property taxes, and he failed to pay any rental income he was collecting to the homeowners. Many of the properties BURKE purportedly purchased were ultimately foreclosed upon by the mortgage lender.
BURKE undertook extensive efforts to disguise his true identity, and hide his criminal past, from his victims through the use of multiple aliases and business entities, and to conceal the sources of and expenditures from his criminal proceeds. BURKE has been associated with multiple entities, including Quality Asset Management Services, LLC; Birmingham Investments, LLC; the Birmingham Group of Companies; Saunders Associates; New Haven Investments; Realty Partners Group; Preston Associates II; Landlord Maintenance Services, LLC; Turnkey Construction Services LLC; The Complete Handyman, LLC; and Woodbridge Associates.
Dozens of distressed homeowners, property renters and mortgage lenders were victimized during this scheme. Judge Shea will determine the amount that BURKE will be ordered to pay in restitution after further court proceedings.
In addition, between 1994 and 2012, BURKE evaded paying approximately $403,726 in federal taxes. He now owes the Internal Revenue Service more than $1 million in back taxes, interest and penalties.
BURKE has been detained since his arrest on November 19, 2015. On January 24, 2017, he pleaded guilty to one count of mail fraud and one count of tax evasion.
In 2002, BURKE was indicted by a federal grand jury in New Jersey on charges of conspiracy, mail fraud, and equity skimming. BURKE subsequently pleaded guilty to conspiracy to commit both equity skimming and mail fraud, and he was sentenced to 60 months in prison, followed by three years of supervised release. BURKE was released from federal custody in approximately August 2007 and began his federal supervised release at that time. One of the special conditions of BURKE's supervised release was that he refrain from employment in the real estate business or mortgage industry. Based on his motion for early termination of his supervised release, the New Jersey federal court terminated his supervised release approximately one year early in August 2009.
Bradford Barneys, a Bridgeport-based attorney who assisted BURKE in this scheme, previously pleaded guilty to one count of conspiracy to commit mail and wire fraud. In pleading guilty, Barneys admitted that participated in numerous meetings with BURKE and homeowners during which BURKE represented to homeowners that he would purchase their properties. Barneys represented that these were legitimate transactions ever though he knew that BURKE had no intention of buying the properties and paying the outstanding mortgages on the properties, and that BURKE was renting the properties to tenants. Barneys also represented BURKE and his companies in eviction proceedings against tenants.
Barneys awaits sentencing.
This matter has been investigated by Internal Revenue Service – Criminal Investigation Division, the U.S. Department of Housing and Urban Development – Office of Inspector General, and U.S. Postal Inspection Service, with the critical assistance of the Middletown, Plainville, Easton and Coventry Police Departments, the Connecticut State Police and the Bureau of Alcohol, Tobacco, Firearms and Explosives.
This case is being prosecuted by Assistant U.S. Attorneys David T. Huang and Sarah P. Karwan.