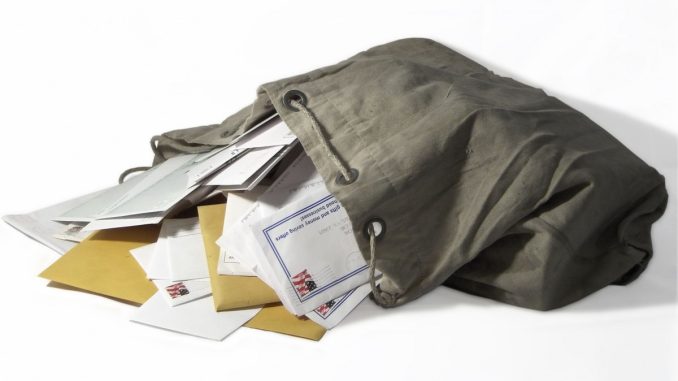 Burlington County, New Jersey Man Sentenced to One Year in Prison for Sale of Counterfeit Computer Components
CAMDEN, N.J. — A Burlington County, New Jersey, man was sentenced today to 12 months in prison for buying counterfeit computer components from a factory in China for sale in the United States, Acting U.S. Attorney William E. Fitzpatrick announced.
Ronald Graban, 58, of Columbus, N.J., previously pleaded guilty before U.S. District Judge Noel L. Hillman to an information charging him with mail fraud and money laundering. Judge Hillman imposed the sentence today in Camden federal court.
According to documents filed in this case and statements made in court:
Beginning in 2000, Graban was in the business of buying and reselling computer parts. He operated his business using various entities that he had set up, including, RPR International LLC, Graham Enterprises International, Innovative Technology Group, MT Loveland Corp., Golden Eagle Property Management, Andy Lee Inc., and Andy Lee Electronics. From early 2006 to mid-2007, Graban purchased counterfeit Cisco and Nortel components from a factory in China and then resold them to an Internet retailer, who sold them to the public.
In December 2004, he began buying computer parts from a company in China named GigaLight Electronic (HK) Co. Ltd., a/k/a Eflow (GigaLight/Eflow). These parts were mostly network connecting parts, and appeared identical to parts manufactured by Cisco Systems Inc. and Nortel Networks, two large computer parts and services companies. ­Graban represented to certain persons at the Intern­et retailer that the parts were genuine Cisco and Nortel parts.
In early 2006, Graban became aware that GigaLight/Efl­ow was selling counterfeit computer parts to his companies after U.S. Customs and Border Protection (CBP) seized several shipments of computer parts from GigaLight/Eflow and notified the companies of the seizures and of the fact that the parts seized were counterfeit. Despite being on notice th­at the computer parts he had been buying were counterfeit, Graban continued to buy those parts and resell them to the Internet retailer.
In February 2006, Graban caused the Internet retailer to mail him a check, payable to one of Graban=s companies, for $163,000 in payment for counterfeit parts he sold to the retailer. He deposited that check into the bank account of another one of his companies. In August 2007, approximately $890,000 was seized from various bank accounts that Graban maintained in the name of his companies. Two properties in Florida were seized, but later went into foreclosure. Graban agreed to forfeit the funds seized and the proceeds from the two foreclosure sales, approximately $40,000.
In addition to the prison term, Judge Hillman sentenced Graban to one years of supervised release, fined him $60,000 and ordered him to pay restitution of $927,193.
Acting U.S. Attorney Fitzpatrick credited special agents of Immigration and Customs Enforcement – Homeland Security Investigations, under the direction of Acting Special Agent in Charge Debra Parker; IRS-Criminal Investigation, under the direction of Special Agent in Charge Jonathan D. Larsen; the U.S. Postal Inspection Service, under the direction of Inspector In Charge Daniel B. Brubaker, Philadelphia Division; and CBP, under the direction of under the direction of Director of Field Operations Robert E. Perez, New York Field Office, with the investigation leading to today's sentencing.
The government is represented by Assistant U.S. Attorney Howard Wiener of the U.S. Attorney's Office Criminal Division in Camden.