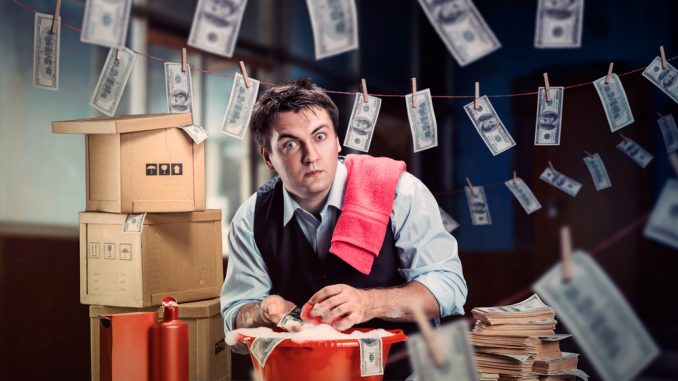 McKinney Man Pleads Guilty to Fraudulently Obtaining and Cashing $16 Million in U.S. Treasury Checks
DALLAS – A McKinney, Texas, man, Moiz Mumtaz Ali, 36, appeared last week before U.S. District Judge Sidney A. Fitzwater and pleaded guilty to one count of failure to develop, implement, and maintain an anti-money laundering program, announced John Parker, U.S. Attorney for the Northern District of Texas.
Ali faces a maximum statutory penalty of 10 years in federal prison and a $500,000 fine. He will remain on bond pending sentencing, which is set for October 13, 2017.
According to plea documents filed in the case, Ali operated, and managed Gateway Newsstands ("Gateway"), located at 700 North Pearl Street, Dallas Texas. The business included a convenience and check-cashing store and was registered as a money service business, with the ability to cash checks for customers and members of the general public. Ali was responsible for Gateway's check cashing operations and oversaw the day-to-day operations of the store, approved transactions, and maintained control of the business' bank accounts.
Between December 2010 through June 2012, Ali negotiated and cashed approximately 3,423 United States Treasury checks totaling approximately $16,600,000.00. The vast majority of the checks were addressed to individuals with out-of-state addresses. Most of the checks had been obtained through fraud, either because the checks were based on fraudulent federal tax returns or because the checks had been stolen.
According to the factual resume, Ali failed to require and/or retain copies of any identification documents applicable to the party cashing the Treasury checks or to the payees whose names were on the Treasury checks he accepted and cashed. In those very limited instances in which Ali purportedly required identification and retained a copy of such identification, Ali failed to take any steps to verify whether the identification document was false, fictitious, or counterfeit.
Ali was required to develop, implement, and maintain an effective anti-money laundering program reasonably designed to prevent being used to facilitate money laundering. The program was required to have written policies, procedures, and controls governing the verification of customer identification, the filing of reports as required by law, the creation and retention of records, and responses to law enforcement requests. Ali failed to follow these requirements and took no steps to prevent his store from being used to facilitate criminal activity and launder money.
The case was investigated by Department of the Treasury's Office of Inspector General, the Internal Revenue Service and the U.S. Secret Service. Assistant U.S. Attorney P.J. Meitl is prosecuting the case.