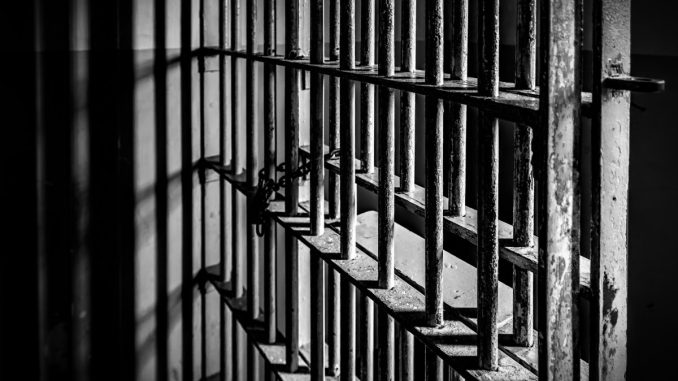 Former NYS Deputy Secretary of State Sentenced to Serve Thirty Months in Prison for Perjury
Gave False Sworn Testimony About Personal and Family Expenditures
ALBANY, NEW YORK – Joseph Felix Strevell, 56, of Castleton, New York, was sentenced today to serve 30 months in prison, to be followed by a three-year term of supervised release, in connection with his guilty plea to five counts of perjury.
The announcement was made by Acting United States Attorney Grant C. Jaquith, New York State Police Superintendent George P. Beach, II, and Vadim D. Thomas, Special Agent in Charge of the Albany Field Office of the Federal Bureau of Investigation (FBI).
As part of his guilty plea, Strevell admitted that from 1997 to 1999, he served as a Deputy Secretary of State for the State of New York. He left that position in December 1999 to serve as the head of the state-funded Institute for Entrepreneurship, which he led until July 2001. In 2007, Strevell pled guilty in federal court to defrauding New York State while leading the Institute, including using Institute funds to give himself a $95,000.00 lump-sum raise without the approval of the Institute's Board of Directors. He also admitted to improperly using Institute funds to pay for his personal expenses and those of his family.
In March 2009, the United States District Court for the Northern District of New York entered a judgment against Strevell for this conviction, requiring him to pay $111,500.00 in restitution to New York State, the victim of his offense. The judgment required Strevell to pay restitution at a minimum rate of $100 per month, or 10 percent of his gross monthly earnings, whichever was greater, and to pay full restitution immediately if at any time he had the resources to do so.
In December 2014, the Civil Division of the U.S. Attorney's Office for the Northern District of New York deposed Strevell under oath to determine whether he was complying with his restitution obligation. When questioned about how he was able to make a $75,440.00 down payment on a lease with an option to purchase a 138.55-acre horse farm in Rensselaer County in April and May 2013, Strevell falsely testified that his mother and aunt provided most of the funds to make the down payment. In fact, neither Strevell's mother, nor aunt, contributed any money toward the down payment.
Strevell also lied during that deposition about whether he had paid for his daughter's wedding in May 2014, falsely testifying that he contributed only "a couple thousand dollars" toward wedding expenses. In fact, Strevell paid for most of the wedding, contributing more than $30,000.00, including $10,435.00 in cash to one vendor directly, and transferring tens of thousands of dollars from his business to his daughter.
This case was investigated by the New York State Police and the FBI, and was prosecuted by Assistant U.S. Attorneys Jeffrey C. Coffman and Michael Barnett.