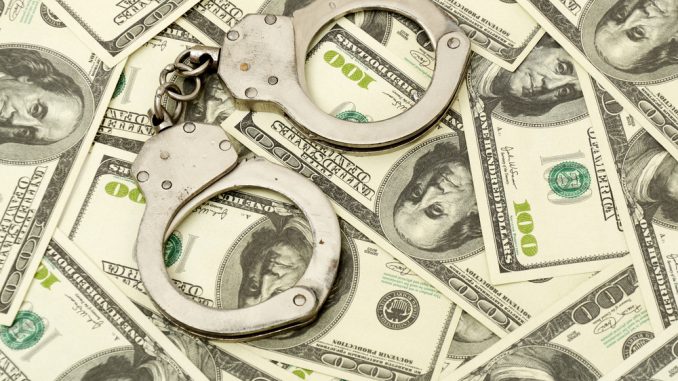 University Law Professor Charged In Multi-Million Dollar Corporate Fraud Scheme
Acting United States Attorney Gregory G. Brooker today announced a federal indictment charging EDWARD S. ADAMS, an attorney, and university law professor, with orchestrating an elaborate fraud scheme to embezzle millions of dollars of investors' funds. ADAMS is expected to make his initial appearance in U.S. District Court in Minneapolis later this week.
"The defendant's brazen theft of millions of dollars of investor's funds over the course of several years is compounded by the fact that he holds positions of public trust as an attorney and law school faculty member," said FBI Special Agent in Charge for the Minneapolis Division Richard T. Thornton. "The FBI remains committed to working with our law enforcement partners to detect corporate crime in all its forms and bring those responsible to justice."
"The U.S. Postal Inspection Service vigorously pursues prosecution of criminals who callously defraud our citizens using the U.S. Mail. Postal Inspectors are committed to ensuring public confidence in the U.S. Mail. Fraud of this magnitude is not a victimless crime. Honest, hardworking Americans pay the price when fraudsters wrongfully steal their hard-earned money." said Postal Inspector in Charge, Craig Goldberg.
"IRS Criminal Investigation Special Agents are proud to work with our law enforcement partners and the U.S. Attorney's Office to investigate and prosecute individuals, such as Edward Adams, who attempt to enrich themselves by fraudulent means," stated Shea Jones, Special Agent in Charge of the St. Paul Field Office. "IRS Criminal Investigation is committed to using our financial investigative expertise to stop investment fraud schemes and other types of white-collar crime."
According to the indictment and documents filed in court, Apollo Diamond, Inc. ("Apollo Diamond") and Apollo Diamond Gemstone Corporation ("Apollo Gemstone") (collectively, "Apollo") was a privately held company that produced lab-grown diamonds. ADAMS, a Minneapolis lawyer, and law professor became involved with Apollo through familial relations and held various managerial titles with the company such as CFO, Secretary, EVP, and General Counsel.
According to the indictment, in 2003, at the direction of ADAMS, Apollo retained ADAMS' financial services firm, Equity Securities, Inc., to provide investment banking services and to raise money for Apollo. Equity Securities raised more than $25 million for Apollo, for which Equity Securities received approximately $4 million in commission. Following the fundraising efforts, ADAMS continued to handle the ongoing financial matters for Apollo with minimal oversight from the Board of Directors.
According to the indictment, from 2006 through 2009, ADAMS opened multiple bank accounts with various titles including "RL Investments," "DL Investments," "ADR Investments," "Apollo Diamond, Inc.," and "Apollo Diamond Gemstone Corporation," none of which were authorized by Apollo or its Board of Directors. ADAMS was the sole signatory and the only person with access to the accounts and the account statements, which were mailed to his personal addresses.
According to the indictment, ADAMS told investors that they could purchase shares in Apollo by making their checks payable to the accounts he controlled. He promised that their money would be used for Apollo's operations, including working capital, funding additional diamond growing equipment, and research and development, when, in reality, ADAMS was embezzling the money. For example, ADAMS deposited approximately $2,400,000 of investors' funds into the RL Investments account and then surreptitiously diverted more than $1,200,000 for his own personal use, an additional $101,500 to his law firm's bank account, and distributed the remainder of the funds to various individuals as determined by ADAMS.
According to the indictment, in 2010, due in part to ADAMS' embezzlement, Apollo could no longer meet its financial obligations and was on the brink of insolvency. To prevent his theft from being uncovered through bankruptcy litigation, ADAMS devised a scheme to appease shareholders by convincing them to convert their worthless Apollo stock into stock in a new company, which ADAMS secretly controlled. In March 2011, ADAMS and his law partner (identified in the indictment as "M.M.") created a privately held company called Scio Diamond Technology Corporation ("Private Scio"), of which ADAMS and his partner were the sole shareholders and board members. ADAMS and his partner then notified shareholders that Private Scio would acquire the assets of Apollo for approximately $2,000,000 and that shareholders, without expending any additional money, would receive the same number of shares in the new entity. However, Private Scio was not yet capitalized and did not have the funds to complete the asset purchase. To further this scheme, ADAMS orchestrated a "reverse merger" transaction between Private Scio and Krossbow Holding Corporation, a publicly traded shell company, which resulted in a new publicly traded company, also called Scio Diamond Technology Corporation ("Public Scio").
According to the indictment, ADAMS used Public Scio to raise the $2,000,000 necessary to complete the Apollo asset purchase, leading the former Apollo investors to believe that their investments were safe and that they now held shares in a publicly traded, operational company. However, ADAMS used Public Scio's acquisition of Apollo as yet another opportunity for personal profit and funneled the majority of the $2,000,000 into bank accounts controlled by ADAMS. In total, from 2006 through 2013, ADAMS stole from investors more than $4.38 million and paid to his own law firm more than $2.54 million.
This case is the result of an investigation conducted by the FBI, United States Postal Inspection Service, and the Criminal Investigation Division of the IRS.
Assistant U.S. Attorneys David M. Maria and John E. Kokkinen are prosecuting the case.
Defendant Information:
EDWARD S. ADAMS, 64,
Minneapolis, Minn.
Charges:
Mail fraud, 8 counts
Wire fraud, 6 counts
Additional news available on our website.