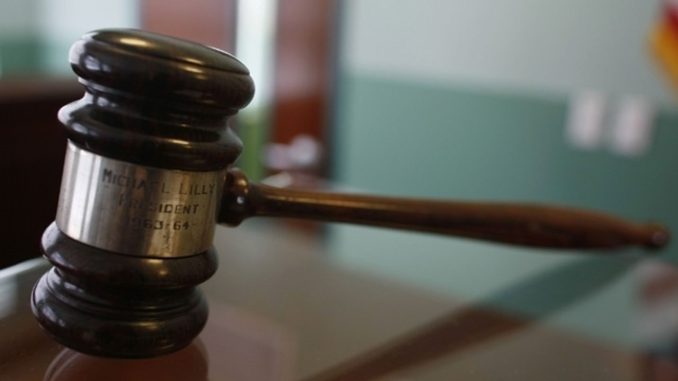 CEO, CFO, and Company Convicted of a $180 Million Scheme to Defraud, Launder Money, and Obstruct Justice
PHILADELPHIA – Dean Volkes, 53, and Donna Fallon, 52, of Long Island, NY, and Devos Ltd., doing business as Guaranteed Returns, located on Long Island, were convicted Wednesday on charges of mail fraud, wire fraud, theft of government property, money laundering conspiracy, obstruction of justice, and false statements, announced Acting United States Attorney Louis Lappen. Volkes and Fallon face substantial sentences of incarceration, as well as a three-year period of supervised release. All three defendants face a possible fine and mandatory payment of full restitution. For Volkes and Guaranteed Returns, restitution is anticipated to be approximate $180 million. Additionally, the jury today ordered defendant Dean Volkes to forfeit bank accounts totaling $127 million.
Volkes was the President, Chief Executive Officer, and sole owner of Guaranteed Returns, a reverse pharmaceutical distributor located in Holbrook, New York. Fallon, who is Volkes' sister, was the company's Chief Financial Officer. As a reverse distributor, Guaranteed Returns managed the returns of pharmaceutical products for healthcare providers, including numerous hospitals, pharmacies, and long-term care facilities, as well as Department of Defense facilities. Pharmaceutical manufacturers often allow expired drugs to be returned for a refund. Guaranteed Returns handled this process for healthcare provider clients in exchange for a fee based on a percentage of the return value.
The evidence at trial proved that from approximately 1999 through 2014, Guaranteed Returns promised its clients that it would hold their "indate" (not yet expired) drug products until they expired, and then return them on the clients' behalf, in exchange for a fee. Instead, Guaranteed Returns, at CEO Volkes' direction, stole indated drug products that it received from its clients, returned the drugs to manufacturers, and kept the refund money. Volkes created a system in which he classified clients as either "managed" or "unmanaged." The company returned the indated product that it received from all of its clients. For customers that Volkes designated "unmanaged," however, Guaranteed Returns kept the full value of the returned product for itself. The evidence demonstrated that through this fraud, Volkes and Guaranteed Returns stole more than $180 million from over 13,000 clients, including more than $20 million from numerous medical treatment facilities operated by the U.S. Department of Defense and other government agencies.
The evidence also showed that Volkes, Fallon, and Guaranteed Returns stole clients' refund money by diverting a percentage of the refunds into internal company accounts. In fall 2010, Volkes caused the company's IT staff to write a computer program that allowed Guaranteed Returns to skim a portion of clients' refund money from both expired and indated products through a computerized accounting adjustment. The CFO, Donna Fallon, then implemented this program over a dozen times, resulting in the theft of approximately $500,000 in just five months.
The jury also found that Volkes, Fallon, and Guaranteed Returns had conspired to launder the proceeds of the fraud. Specifically, the evidence showed that when the defendants returned drugs to the respective manufacturers for refunds, they intentionally combined drugs that had been stolen with drugs that had not been stolen. Consequently, as the defendants knew and intended, the payments that the manufacturers made to the wholesalers would comprise commingled funds – i.e., refunds for drugs that the defendants had stolen from clients, which refunds the defendants intended to keep and did keep for themselves, were commingled with refunds for drugs that were not stolen and that would be forwarded to clients as the defendants were required to do. Afterward, the defendants transferred millions of dollars in commingled funds through the company's accounts to accounts controlled by Volkes.
Finally, the evidence at trial showed that the defendants obstructed justice in connection with a grand jury investigation. As part of an unrelated investigation, a grand jury subpoena had been served on Guaranteed Returns, requiring the production of various records. In March 2010, Volkes met with his IT department and instructed them to delete data called for by the subpoena and then to obtain a wiping program to ensure that deleted data could not be forensically recovered, which they did. Volkes then directed the head of the company's IT department to falsely inform federal investigators that this deletion was part of a routine data purge, which he also did. In the same timeframe, March 2010, Fallon concealed from the investigators that in January 2010 she had received the computer hard drives of two former employees whose emails and documents were covered by the subpoena. The investigators discovered Fallon's concealment and false statements when the hard drives were found locked in a cabinet in Fallon's office during a judicially-authorized search of the company's office in April 2011, during which the Federal Bureau of Investigation and Defense Criminal Investigative Service seized almost 30 servers, over 20 computers, and hundreds of boxes of documents.
"The defendants and their company betrayed the trust of their numerous clients through a complex fraud scheme that cheated these victims of $180 million," said Lappen. "The verdict in this case, which is the culmination of years of work, makes clear that this office and its many law enforcement partners will continue to devote substantial resource to prosecute large-scale health care fraud and hold these dishonest businesses and their officers accountable."
"This long-running scheme appears fueled by sheer greed," said Michael Harpster, special agent in charge of the FBI's Philadelphia Division. "The defendants' boldness is really something to behold: doing business under the company name 'Guaranteed Returns,' while merrily pocketing refunds due to clients – among them, the U.S. government."
The case was investigated by the Defense Criminal Investigative Service and the Philadelphia office of the Federal Bureau of Investigation. It is being prosecuted by Assistant United States Attorneys Nancy Rue and Patrick J. Murray.