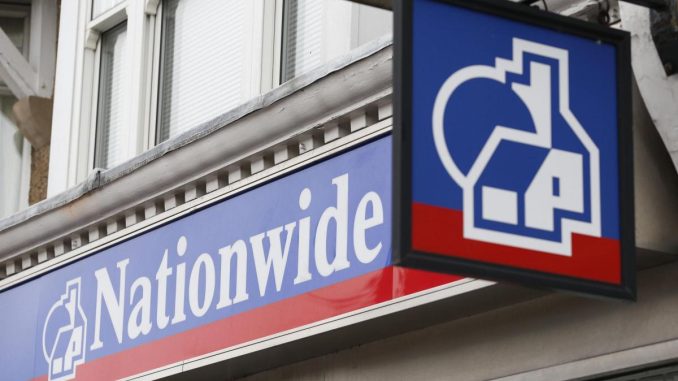 Three Sentenced for Orchestrating a Nationwide Exchange Visitor Program Fraud Scheme
Acting United States Attorney Steve Butler of the Southern District of Alabama, U.S. Department of State Inspector General Steve A. Linick, and Homeland Security Special Agent in Charge Raymond R. Parmer, Jr. of the New Orleans Field Office announce that lead defendant David Marzano of Zephyr Cove, Nevada, has been sentenced to 26 months in federal prison.  His prison sentence will be followed by 3 years of supervised release.  Marzano was also ordered to pay restitution in the amount of $815,570.00.  Marzano's co-defendants, Laura Blair also of Zephyr Cove and Janece Burke of Deerfield, Illinois, were each sentenced to 5 years of probation.   The court order Blair to pay $815,570.00, and Burke to pay $271,856.67 in restitution.
In 2002, David Marzano pled guilty in the U.S. District Court of the Northern District of Georgia to a conspiracy involving the unlawful smuggling of aliens.  The conviction stemmed from a staffing agency Marzano operated in the Atlanta area that utilized an illegal alien workforce.   For that offense, he was sentenced to 15 months in prison, followed by 3 years of supervised release.
After getting out of prison, Marzano began using the aliases "Paul Cohen" and "David Cole," and started a series of new staffing agencies and shell companies based in Chicago, Illinois.  At the time of his arrest Marzano was the CEO of Bullseye Jobs and the former Director of the predecessor company, Hospitality & Catering Management Services.  Marzano's adult daughter Janece Burke, a.k.a., "Paula Delaney," "Paula Lawton," "Jane Moore," and "Danielle Young," was the President of Bullseye, and Marzano's wife Laura Blair, a.k.a., "Jean Cox," was the company's Marketing Director.  Together, and with the assistance of others, these defendants engaged in a massive, nationwide fraud scheme designed to unlawfully profit from U.S. Department of State Exchange Visitor Programs.
As was set out in the Indictment, in 1961, Congress passed the Mutual Educational and Cultural Exchange Act of 1961.  The purpose of the Act was to increase mutual understanding between people in the United States and people from other countries by means of educational and cultural exchanges that assist the U.S. Department of State in furthering the foreign policy objectives of the United States.
These educational and cultural exchanges are administered by the U.S. Department of State's Exchange Visitor Program and governed by specific regulations set out in 22 C.F.R. Part 62.  Annually, more than 275,000 foreign nationals from all over the world enter the United States through one of the Exchange Visitor Programs.  These programs include the Summer Work & Travel Program ("SWT Program") and the Intern & Training Program ("I/T Program").
Unlike the SWT Program, the I/T Program is limited to training, and is not an employment program.  As such, regulations specifically prohibit employers from using I/T Program participants as substitutes for ordinary employment or work purposes.  Furthermore, staffing agencies are expressly prohibited from being involved in the I/T Program.
Since the defendants were operating several staffing agencies, the only way to get organizations to sponsor I/T Program participants of the defendants' companies was to fraudulently misrepresent the true nature of their businesses.   This was primarily done via e-mail between the defendants — who operated under numerous aliases— and sponsor organizations.  In addition, the defendants created various shell companies with names that closely resembled well-known corporations.  One such shell company was Crowne Partnership Group, which, despite representations made by the defendants, had no association with Crowne Plaza Hotels.
As a result of their fraud scheme, more than 200 foreign nationals came to the United States believing that they would be part of the Department of State's I/T Program.  As the Court heard from victims who testified at the hearing or who submitted victim impact letters, the thousands of dollars necessary to enroll in the program and travel to the United States was a major hardship for many of the foreign victims.  They believed the investment was worth it as the training received through the I/T Program would allow them to return to their home country with much better prospects for being hired as an upper-level executive in foreign-based U.S. companies.  However, rather than receiving the high-level managerial training they expected, the victims were pawned off as cheap foreign labor to restaurants, hotels, and theme parks.  The victims were also required to live in housing arranged by the defendants' companies.  The businesses where the victims worked paid Marzano directly, but the victims only received a small portion of the wages they earned.
On May 12, 2015, David Marzano and Laura Blair were arrested at Tampa International Airport.  Janece Burke was arrested that same morning in Deerfield, Illinois.  Contemporaneous with the arrests, multiple search warrants were executed in Florida and Nevada.
On June 22, 2015, Janece Burke pled guilty to conspiring with Marzano and Blair to commit wire and mail fraud.  Thereafter, Burke began cooperating with the United States.  Laura Blair pled guilty to the conspiracy charge on April 4, 2016.  That same day, David Marzano pled guilty to the conspiracy charge, as well as a charge for substantive wire fraud, and began cooperating with the United States as well.  The extensive cooperation by both Burke and Marzano has led to various administrative and criminal actions related to other fraud schemes within the I/T Program and other State Department initiatives.
Acting United States Attorney Steve Butler lauded the extensive partnership between the Department of State Office of Inspector General and the Mobile Office of Homeland Security Investigations in shutting down this major fraud scheme.  "The defendants falsely and fraudulently misrepresented the nature of their businesses, which caused real harm to over two hundred victims across the world," said Acting U.S. Attorney Butler.  "These were vulnerable victims who believed they were coming to the United States to receive high-level training, but who were unfortunately subject to a cruel bait-and-switch.  My office will continue to aggressively prosecute those who seek to defraud vulnerable victims."
Inspector General Steve A. Linick commended the work of those involved in investigating the case from the Office of Inspector General for the U.S. Department of State. "We are proud to have played a key role in investigating and bringing to justice those who exploit U.S. Department of State programs, such as these, for personal gain."
Homeland Security Investigations Special Agent in Charge Ray Parmer stated, "Mail and wire fraud can have a devastating impact on victims.  In this case, people expected to come to this country legally and get training and experience.  However, the greed of these three individuals turned trusting people into cheap foreign labor.  HSI will continue to work with our partner law enforcement agencies to ensure we bring those guilty of committing these crimes to justice."  The New Orleans Field Office, run by Special Agent in Charge Parmer, is responsible for criminal investigations in Alabama, Arkansas, Louisiana, Mississippi, and Tennessee.
This matter was jointly investigated by the U.S. Department of State – Office of Inspector General and HSI-Mobile.  The case was prosecuted by Assistant U.S. Attorney Christopher J. Bodnar of the U.S. Attorney's Office for the Southern District of Alabama.