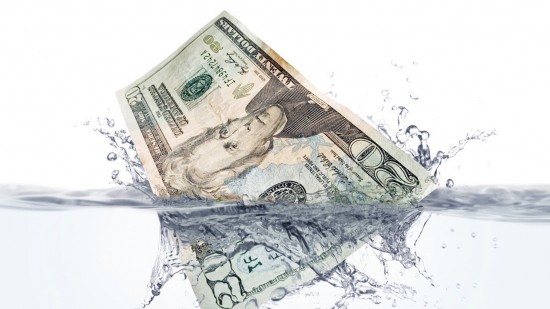 Cannon Design to pay $12 million as part of criminal enforcement agreement
Cannon Design will pay a $12 million penalty, implement a series of corporate reforms and divest itself from a large project in California to resolve the company's criminal liability for the conduct of more than a dozen employees, including paying bribes and kickbacks to obtain confidential information related to Veterans Affairs construction projects.
As stated in the criminal enforcement agreement, Buffalo-based Cannon has:
accepted legal responsibility for the criminal conduct of its employees.
agreed to pay a monetary penalty to the United States of $12 million.
agreed to fully cooperate with the United States.
agreed to divest itself of any involvement in the design of the VA West Los Angeles project, which the VA awarded to a joint venture including Cannon.
made company-wide revisions and enhancements to its compliance program, internal controls, policies and procedure to detect and deter fraud.
William D. Montague, the former director of the Cleveland Veterans Affairs Medical Center, was sentenced earlier this year to nearly five years in prison after being found guilty of 64 counts, including Hobbs Act conspiracy, conspiracy to commit honest services mail fraud, violating the Hobbs Act, money laundering, multiple counts of wire fraud, mail fraud, disclosing public contract information and other charges.
Cannon executive Mark Farmer was sentenced to nearly three years in prison after a federal jury convicted him on 14 counts related to providing things of value to Montague in exchange for confidential information about VA construction projects.
According to court documents:
Montague served as director of the Cleveland VA Medical Center from 1995 through 2010. In 2011, Montague began working as director of the Dayton VA Medical Center.
From January 2010, Montague, Farmer and Cannon conspired to defraud the VA of its right to the honest and faithful service of Montague through bribery and kickbacks and to defraud the VA and other potential VA contractors by means of false and fraudulent pretenses.
Montague secretly used his position as Dayton VA Medical Center director to enrich himself by soliciting and accepting gifts, payments, and other things of value from Cannon in exchange for favorable official actions. He solicited money and a consulting contract from Cannon in exchange for information related to VA contracts and projects, which would benefit Farmer, Cannon and others.
This was done to give Cannon an advantage in obtaining VA contracts and projects. Montague gave false and misleading information to VA employees about his reasons for requesting VA documents and information.
For example, on March 1, 2011, Cannon issued a $20,000 check to Montague. Ten days later, Farmer sent an e-mail to some employees with Montague's consulting agreement explaining: "His job is to help us bring in more work from the VA, in part by helping us access key decision makers. On March 14, 2011, Farmer sent another e-mail to some employees stating Cannon will end the current "$15 [million VA] IDIQ contract with just slightly over $12M in sales. $3M in fee, therefore, will be left on the table…[O]ne of MONTAGUE's jobs will be to fill up the bucket by directing task orders toward our contract, Going forward, we have two $15M buckets to fill (Central and Eastern regions). That's a lot of shoveling to get to $30M…BILL has the relationships to help us maximize the contracts…On the VA 'major construction' front here is the list of medical centers and their approximate construction cost in the pipeline: West Los Angeles, CA: $750M; San Francisco, CA: $125M, Reno, NV: $115M, Alameda, CA: $225M. Montague told us about these before they were advertised, which has allowed us to get an early start in developing the team. If we bring him on board, he can help us pull in one or two of these large projects."
"Companies must never benefit by using public officials to obtain a competitive business advantage," said Stephen D. Anthony, Special Agent in Charge of the FBI's Cleveland Office. "The FBI will continue to root out corruption at all levels."
"This meaningful agreement holds the corporation accountable for the conduct of its leadership," said Michael J. Missal, Inspector General, U.S. Department of Veterans Affairs, Office of Inspector General (VA OIG).  "A $12 million penalty along with 90 months of prison time for related case subjects is a strong deterrent against defrauding VA.  We will continue to diligently and aggressively pursue fraud, waste, and abuse for the benefit of our nation's heroes."
The case was prosecuted by Assistant United States Attorneys Antoinette T. Bacon and Paul Flannery following an investigation by the FBI and United States Department of Veterans Affairs-Office of Inspector General.