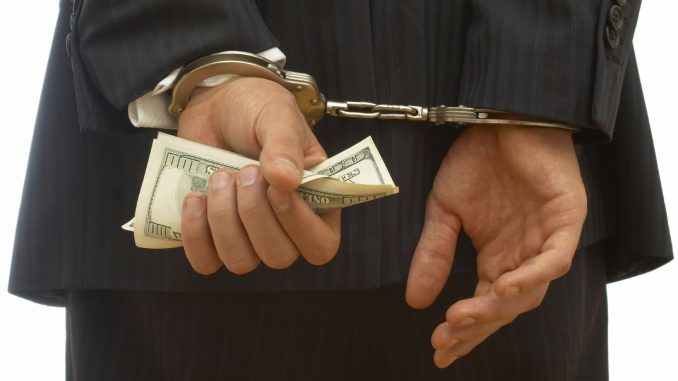 Former Chief Executive of Chicago Public Schools Sentenced to More Than Four Years in Prison in Connection with Bribery and Kickback Scheme
CHICAGO — BARBARA BYRD-BENNETT was sentenced today to more than four years in federal prison for using her position in charge of the Chicago Public Schools to guide lucrative no-bid contracts to her former employer in exchange for bribes and kickbacks.
While serving as the Chief Executive Officer of CPS, Byrd-Bennett steered no-bid contracts worth more than $23 million to two education-consulting firms, THE SUPES ACADEMY LLC and SYNESI ASSOCIATES LLC. In exchange, Byrd-Bennett expected to receive cash kickbacks from the companies, as well as a consulting job at SUPES upon her retirement from CPS. Byrd-Bennett admitted in a plea agreement that the kickbacks were to be paid to her in the form of a "signing bonus" on the first day of her new employment.
Byrd-Bennett, 67, of Solon, Ohio, pleaded guilty in 2015 to one count of wire fraud. In addition to the 54-month prison sentence, U.S. District Judge Edmond E. Chang also fined Byrd-Bennett $15,000 and ordered that she and her co-defendants jointly share in a $254,000 restitution payment to CPS. Byrd-Bennett was ordered to report to prison no later than Aug. 28, 2017.
The sentence was announced by Joel R. Levin, Acting United States Attorney for the Northern District of Illinois; Michael J. Anderson, Special Agent-in-Charge of the Chicago office of the Federal Bureau of Investigation; and Nicholas J. Schuler, Inspector General for CPS.
"Byrd-Bennett agreed to cheat and deceive CPS from the get-go, to eliminate any opposition to her efforts to expand contracts for the SUPES entities within CPS, and to line her pockets with money obtained from a cash-strapped school district through her fraud," Assistant U.S. Attorneys Megan Cunniff Church and Lindsay C. Jenkins argued in the government's sentencing memorandum. "She corrupted the process entirely."
Byrd-Bennett had previously worked as a consultant for SUPES and Synesi before moving to CPS in May 2012. In addition to the expected kickback from the contracts, Byrd-Bennett admitted in her plea agreement that the companies provided her with numerous other benefits while she was CEO, including meals and tickets to sporting events. She resigned as CEO on June 1, 2015.
All five defendants charged in the case have now been convicted and sentenced. The Wilmette-based SUPES and the Evanston-based Synesi, as well as their former owners, GARY SOLOMON, 49, of Wilmette, and THOMAS VRANAS, 36, of Glenview, pleaded guilty to federal criminal charges last year. Solomon admitted that he maintained a line item within the companies' internal financial statements to set aside Byrd-Bennett's kickback money, which would be paid in the form of a one-time signing bonus on her first day back. Solomon told Byrd-Bennett in a 2012 email, "If you only join for the day, you will be the highest paid person on the planet for that day. Regardless, it will be paid out on day one."
Judge Chang today sentenced Vranas to 18 months in prison. Solomon was sentenced last month to seven years in prison.