This is a fraudulent email from a theme "International Cricket Council ( ICC )". Do not try to contact him by phone or email, you risk being cheated or robbed of her well-known tricks.
From:

International Cricket Council

<fosin@telecom.com.co>

Reply to:
iccawardcenter@163.com


a:

data:

13 marzo 2015 23:11

oggetto:

RE:International Cricket Council

from:

telecom.com.co

                                               2015 WORLD CRICKET AWARD WINNING PROMO,
                                           INTERNATIONAL CRICKET COUNCIL (ICC)
                                             & BRITISH GOVT. APPROVED.
                                         FROM THE DESK OF ICC PROMOTION
                                     REGIONAL CLAIMS VERIFICATION OFFICE,
                                                   LONDON, UNITED KINGDOM.
WINNING NOTIFICATION MAIL: YOU HAVE BEEN SELECTED A WINNER OF 850,000.00 POUNDS.
This Letter is to officially inform you that your E-mail address emerged as a winner in the ICC International Cricket Council email Draw/ promotional Award. This is a notification of the just concluded final draws of the ICC International Cricket Council Promotional E-mail Lottery held on the 3
rd
of March in London, United Kingdom.
Your e-mail address attached to ticket number: 577-744-3465-E77 with serial number: MMPL02 and draw lucky number: 7181813-05 which subsequently won you lottery in the 2nd category 'B' of files number:FA1305U-ID. Batch Number: B17 Reference Number.
No Lottery tickets were sold. This is online world email draws conducted from an exclusive list of individuals email and corporate bodies picked by an advanced automated random computer selection from the web.
All participants in this lottery program were selected randomly through a computer ballot system, drawn from 85.000.000 individual email addresses from all search engines. All e-mail address was picked by the automated computer ballot system, which has been programmed for this random selection.
After this automated computer ballot, your email emerged as one of the winners in category "B" with the followings winning details:
Ref Number: MMPL03022009
Batch Number: B17
Serial Number: MMPL02
This promotional program takes place annually, promoted and sponsored by the ICC International Cricket Council, BMW Author Mobile, Bill Gates of Microsoft Inc. Barclay's Bank, With the support of European corporate companies and organizations in collaboration with the British Government to help improve the present standard of cricket game and to encourage the use of Internet and computers worldwide.
To claim your winning prize contact the International Cricket Council (ICC) Promotion regional claims verification office London Via e-mail:
mrdavidrichardson@163.com
Please contact our verification department for proper verification and payment, provide the following information as indicated below and send it to email: (
mrdavidrichardson@163.com
)
1. Your Name:
2. Address:
3. Country:
4. Mobile Phone No:
5. Home Phone No:
6. Occupation:
7. Sex:
8. Age:
9. Won Before:
10. Annual Income:
11. Ticket Number:
12. Serial Number:
13. Draw Number:
Your prize award has been insured with your email and will be transferred to you upon meeting the requirement of the gaming board authority (G.B.A) which includes your statutory obligations. this process will not take more than 2 to 5 working days to enable you receive your winning amount without much delay.
For security purposes and clarity we advice that you keep your winning information confidential, and not to be disclosed to anyone until your claim have been fully processed this is to avoid wrong and double claim.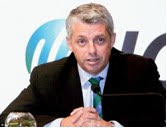 INTERNATIONAL CRICKET PROMO COORDINATOR. LONDON, UNITED KINGDOM. Copyright © 2015 the International Cricket Council Promotion Inc. All rights reserved. Terms of Service  Proudly sponsored by: