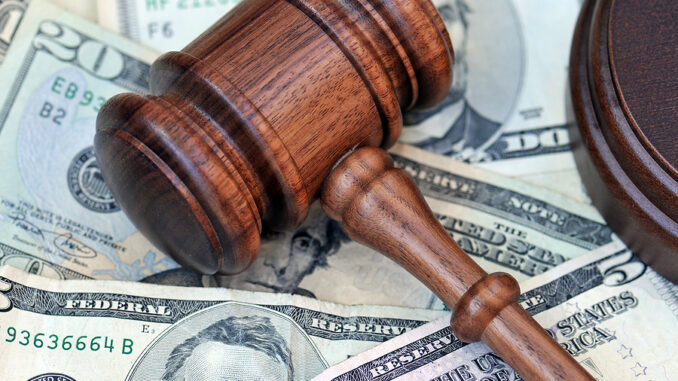 Former Atlantic County Prosecutor's Office Detective Sentenced To 18 Months In Prison For Mortgage Fraud Conspiracy
CAMDEN, N.J. – An Atlantic County, New Jersey, woman who admitted her role in a more than $200,000 mortgage fraud conspiracy involving a property she purchased in Mays Landing, New Jersey, was sentenced today to 18 months in prison, U.S. Attorney Craig Carpenito announced.
Betsy Borges, 38, of Mays Landing, previously pleaded guilty before U.S. District Judge Jerome B. Simandle to an information charging her with one count of conspiracy to commit bank fraud. Judge Simandle imposed the sentence today in Camden federal court.
Borges was originally charged by complaint in May 2017 with Iraida Fuentes, 35, of Pleasantville, New Jersey.
According to documents filed in this case and statements made in court:
In December 2002, Borges purchased a property in Mays Landing. Despite failing to make mortgage payments to Wachovia and its successor, Wells Fargo, Borges collected rental income from tenants living in the property and concealed that income from the banks. Borges also falsely represented to Wells Fargo, on multiple occasions, that she could not make the mortgage payments for the property.
Borges subsequently arranged with Wells Fargo for Fuentez to purchase the property through a short sale. Not only did Borges and Fuentez conceal their familial relationship from Wells Fargo, they also concealed the fact that Borges and another conspirator provided Fuentez the funds to purchase the property.
On Sept. 20, 2012, Fuentez purchased the property at a price well below its actual value. On Nov. 22, 2016, B&B Properties – a company owned in part by Borges – purchased the property from Fuentez for $25,000. On Feb. 3, 2017, Borges then individually purchased the property from B&B Properties for one dollar.
In addition to the prison term, Judge Simandle sentenced Borges to three years of supervised release and ordered her to pay restitution of $206,405.
Fuentes pleaded guilty on Nov. 6, 2017 and was sentenced Feb. 9, 2018 to two years of probation.
U.S. Attorney Carpenito credited agents of the FBI's Atlantic City Resident Agency, under the direction of Acting Special Agent in Charge Bradley W. Cohen in Newark, with the investigation leading to today's sentencing.
The government is represented by Assistant U.S. Attorney Jacqueline M. Carle of the U.S. Attorney's Office Criminal Division in Camden.
Defense counsel: Louis M. Barbone Esq., Atlantic City, New Jersey.