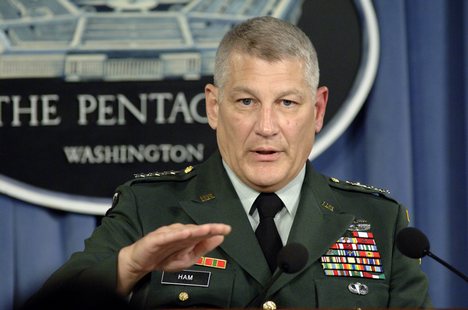 Owner of Stock Lending Firm Convicted by Jury in $100 Million Stock-Loan Fraud Scheme
For Further Information, Contact: Assistant U.S. Attorney Joseph J.M. Orabona (619)546-7951or Assistant U.S. Attorney Michael G. Wheat (619) 546-8437
SAN DIEGO – Jeffrey Spanier, a 51-year-old former owner of Amerifund Capital Finance, LLC located in Boca Raton, Florida, was convicted by a federal jury today for his role in an elaborate stock-loan fraud scheme in which executives and shareholders of publicly traded corporations collectively lost over $100 million when the stock they pledged as collateral for loans was immediately sold in order to fund the loans.
After a two-week trial before U.S. District Judge Roger T. Benitez, the jury deliberated for several hours and found Spanier guilty on all 16 counts, which included conspiracy, mail fraud, wire fraud, and securities fraud.
During the trial, the government offered testimony from several executives, many of whom had faithfully paid off their loans over a period of years, completely unaware that their pledged stock had been sold. All testified of the frustration, emotional stress, and grief they experienced when they unsuccessfully attempted to recover their stock once the loan balance was paid, and ultimately realized they were the victims of a massive fraud. Victims came from the United States as well as Canada, Mexico, China, Hong Kong, and the Netherlands.
Following a lengthy investigation conducted by the Federal Bureau of Investigation (FBI), Spanier was indicted on March 9, 2012, along with Douglas McClain, Jr. and James Miceli. All were charged with multiple counts of conspiracy, mail fraud, wire fraud, securities fraud, and money laundering. On May 31, 2013, a federal jury returned guilty verdicts on all counts in the indictment against McClain. Miceli committed suicide shortly before that trial.
McClain, president of Argyll Equities, Inc., was sentenced in September 2013 to 15 years in prison and ordered to pay $81,731,879.98 in restitution. He is currently serving his sentence in a federal prison.
Following an appeal in the prior criminal case, Spanier was re-indicted on July 1, 2016 on charges of conspiracy, mail fraud, wire fraud, and securities fraud.  According to the evidence presented at trial, Spanier and his company (Amerifund Capital Finance) conspired with McClain and Miceli to defraud clients by falsely representing that San Diego-based Argyll Equities, LLC was an institutional lender with significant cash to lend to corporate executives and other individuals.  Spanier and the co-conspirators falsely represented to borrowers that their stock would not be sold unless there was a default on the loan, and concealed from borrowers the truth about the fees Spanier was getting from deals.  In fact, much of the stock was immediately sold by the conspirators to fund the loans made to the clients, and Spanier earned millions of dollars in fees from these fraudulent loans.
The evidence also showed that Spanier, McClain, and others fraudulently induced the borrowers to make monthly interest payments on their loans by falsely representing that their collateral was safe and would be returned as long as they did not default. At the end of the loan terms, when borrowers paid off their loans, Spanier and McClain kept the money and provided false excuses about why they could not return their stock.
The evidence further showed that the unauthorized sales of stock held by insiders of publicly traded companies caused the stock price to fall which defrauded purchasers of these publicly traded securities who purchased stock through public stock exchanges.
The jury rejected defense claims that Spanier was merely a broker who was unaware of the fraud scheme.
"This was a massive fraud that cost victims tens of millions of dollars and many years of emotional distress," said U.S. Attorney Laura Duffy. "Because of dedicated investigators and prosecutors, this verdict means the defendant will be held accountable for such a brazen and destructive scheme."
"This case demonstrates the FBI's continued commitment to aggressively pursue those who would defraud the public through deceit and false claims," said FBI Special Agent in Charge Eric Birnbaum.
In addition, the jury today returned special verdicts forfeiting millions in cash and property, including Spanier's residence in Delray Beach, Florida, because proceeds were traceable to Spanier's fraud.
Spanier was ordered to return for sentencing on February 27, 2017.
DEFENDANT                                   Criminal Case No. 16CR1545-BEN
Jeffrey R. Spanier                               Age: 51                       Delray Beach, Florida.
SUMMARY OF CHARGES:
Count 1 – Conspiracy (Title 18, United States Code, Section 371)
Maximum Penalties: 5 years in prison and $250,000 fine
Counts 2-7 – Mail Fraud (Title 18, United States Code, Section 1341)
Maximum Penalties: 20 years in prison and $250,000 fine
Counts 8-13, 15 and 16 – Wire Fraud (Title 18, United States Code, Section 1343)
Maximum Penalties: 20 years in prison and $250,000 fine
Count 19 – Securities Fraud (Title 15, United States Code, Sections 78j(b) and 78ff)
Maximum Penalties: 20 years in prison and $250,000 fine
Criminal Forfeiture (real and personal property)
AGENCY
Federal Bureau of Investigation