Randolph Man Convicted by Jury of Defrauding DreamWorks by Falsely Claiming he Created Kung Fu Panda
BOSTON – A Randolph man was convicted late today of wire fraud and perjury charges in connection with a scheme to defraud DreamWorks Animation SKG, Inc., by falsely claiming that the company stole from him the characters and story for its animated movie, Kung Fu Panda.
Jayme Gordon, 51, was convicted today by a federal juryon four counts of wire fraud and three counts of perjury.  U.S. District Court Chief Judge Patti B. Saris scheduled sentencing for March 30, 2017.
Gordon filed a lawsuit as part of a fraud scheme designed to obtain a multi-million-dollar settlement from DreamWorks.  To further his fraud and persuade DreamWorks to agree to a settlement, Gordon fabricated and backdated drawings of characters similar to those in Kung Fu Panda, lied repeatedly during his deposition and destroyed computer evidence.
Beyond the superficial similarities, the panda characters (pictured below) and story that Gordon created during the 1990s has very little in common with DreamWorks' movie, Kung Fu Panda.
Gordon's Characters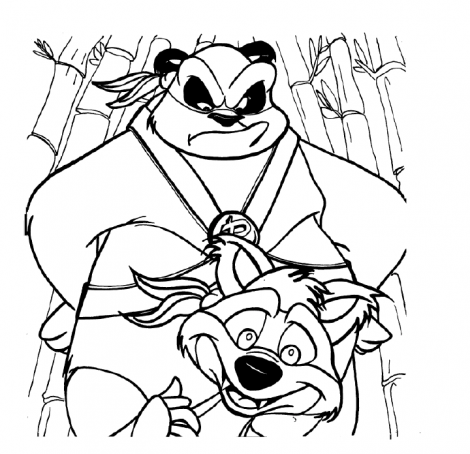 DreamWorks' Po and Master Shifu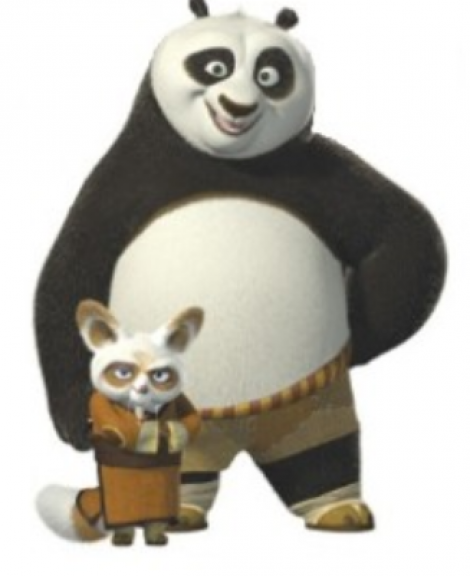 In early 2008, several months before the movie's June 2008 release, Gordon saw a trailer for Kung Fu Panda. After seeing that trailer, Gordon revised his "Panda Power" drawings and story, which he renamed "Kung Fu Panda Power." He made these revisions as part of his scheme, so that his work would appear to be more similar to the DreamWorks pandas he had seen in the trailer. In February 2011, Gordon filed a copyright infringement suit against DreamWorks in U.S. District Court inMassachusetts, and later that year, he proposed that DreamWorks agree to settle the suit by paying him $12 million. DreamWorks rejected that proposal, and the litigation continued for another two years.
During the course of the civil litigation, Gordon intentionally deleted relevant evidence on his computer that he was required to produce in discovery and lied during his civil deposition. Furthermore, Gordon fabricated and backdated sketches that served as support for his suit. The full nature of Gordon's scheme came to light when DreamWorks discovered that Gordon had traced some of his panda drawings from a Disney Lion King coloring book (shown below).
1996 Disney Coloring Book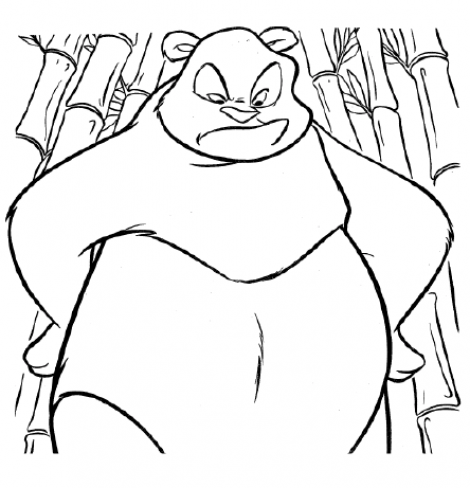 Gordon's 2000 Registration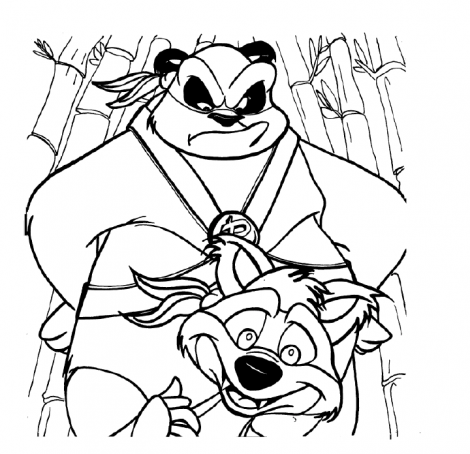 Gordon's other sketches, which were dated 1992 or 1993, were copied from this coloring book, which was not published until 1996, therefore demonstrating that Gordon drew these sketches after 1996 and backdated them.  After DreamWorks discovered the tracing from the coloring book, Gordon agreed to dismiss his suit.  By this point, however, DreamWorks had spent more than two years defending the fraudulent suit, at a cost of approximately $3 million.
At trial, Gordon testified that he had not traced his drawings from the coloring book.  Instead, he claimed, Disney had copied his drawings and appeared to have based the character Timon, from the Lion King, on Gordon's drawings.
The charge of wire fraud provides for a sentence of no greater than 20 years in prison, three years of supervised release, a fine of $250,000 and restitution.  The charge of perjury provides for a sentence of no greater than five years in prison, three years of supervised release and a fine of $250,000.  Actual sentences for federal crimes are typically less than the maximum penalties.  Sentences are imposed by a federal district court judge based upon the U.S. Sentencing Guidelines and other statutory factors.
United States Attorney Carmen M. Ortiz and Harold H. Shaw, Special Agent in Charge of the Federal Bureau of Investigation, Boston Field Division, made the announcement today. The case is being prosecuted by Assistant U.S. Attorneys Adam Bookbinder and Amy Harman Burkart of Ortiz's Cybercrime Unit.  The U.S. Attorney's Office and FBI would like to thank DreamWorks for its assistance during the investigation of this case.