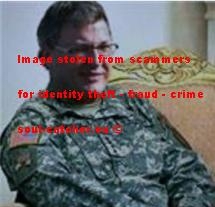 Texas Man Pleads Guilty to Running Fraudulent Investment Companies and Obstructing Securities and Exchange Commission Investigation
A San Angelo, Texas, man pleaded guilty today to fraud and obstruction of justice charges in connection with two investment companies he ran that defrauded investors out of approximately $900,000 over a four-year period.
Assistant Attorney General Leslie R. Caldwell of the Justice Department's Criminal Division, U.S. Attorney John R. Parker of the Northern District of Texas and Special Agent in Charge Thomas M. Class Sr. of the FBI's Dallas Office made the announcement.
Stanley Jonathan Fortenberry, 50, pleaded guilty to two counts of mail fraud and one count of obstructing an official proceeding before U.S. Magistrate Judge D. Gordon Bryant Jr. of the Northern District of Texas.  Sentencing will be scheduled at a later date.
As part of his guilty plea, Fortenberry admitted that he ran an investment company called Premier Investment Fund (Premier), which raised funds from investors for social media projects run by another company with ties to the country music industry.  Fortenberry misled investors about the profitability of the company and about the destination of the investors' funds.  Fortenberry admitted that he diverted approximately half of investors' funds into his own pocket and to pay the expenses of his fundraising operation.
Fortenberry also admitted that, from 2013 to 2014, he ran Wattenberg Energy Partners (Wattenberg), which raised funds for oil and gas drilling projects in northern Colorado.  Fortenberry admitted that he set up the company in his son's name because he was then under investigation by the Securities and Exchange Commission (SEC) for misusing the Premier investors' funds.  He used a network of salespeople to solicit individuals over the phone to invest in drilling projects.  Fortenberry admitted that he spent the vast majority of the funds on himself and the company's fundraising operation.  In October 2014, at an administrative hearing with the SEC, Fortenberry falsely denied having control of or working for Wattenberg.
Fortenberry admitted that the total loss to victims of both schemes was $887,311.
As part of the department's investigation into Wattenberg, Peter Szondy, 70, and Stanley Stephen Fortenberry, 24, both pleaded guilty and admitted to committing fraud while working for Wattenberg.
The FBI's Dallas Office investigated the case.  Trial Attorney William E. Johnston of the Criminal Division's Fraud Section and Assistant U.S. Attorney Sean Long of the Northern District of Texas are prosecuting the case.  The SEC has provided substantial assistance in this case and referred this matter to the department.
The Fraud Section plays a pivotal role in the department's fight against white collar crime around the country.  Today's guilty plea is part of efforts underway by President Obama's Financial Fraud Enforcement Task Force (FFETF), which was created in November 2009 to wage an aggressive, coordinated and proactive effort to investigate and prosecute financial crimes.  With more than 20 federal agencies, 94 U.S. Attorneys' offices and state and local partners, it is the broadest coalition of law enforcement, investigatory and regulatory agencies ever assembled to combat fraud.  Since its formation, the task force has made great strides in facilitating increased investigation and prosecution of financial crimes; enhancing coordination and cooperation among federal, state and local authorities; addressing discrimination in the lending and financial markets and conducting outreach to the public, victims, financial institutions and other organizations.  Over the past three fiscal years, the department has filed more than 10,000 financial fraud cases against nearly 15,000 defendants, including more than 2,700 mortgage fraud defendants.  For more information on the task force, visit www.stopfraud.gov.