Pharmaceutical Executive Defrauds Investors Out of Millions by Selling Fake Stock in Medical Research Company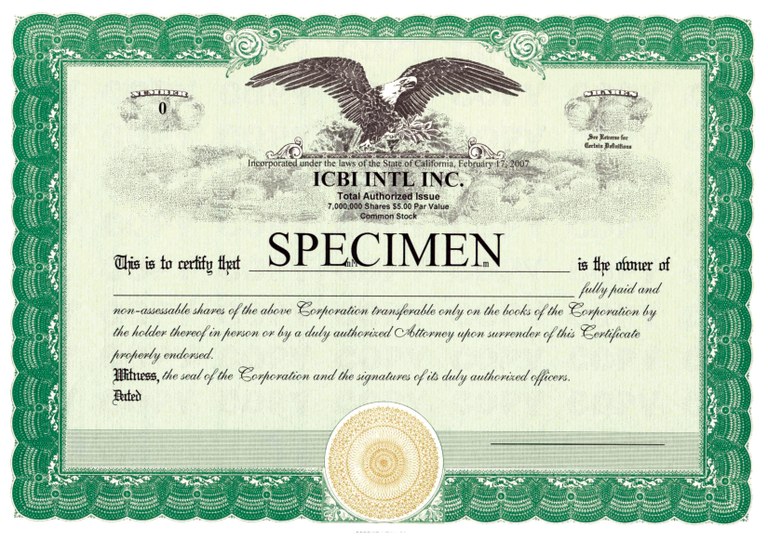 Greg Ruehle liked to gamble—the only problem was that he did it with other people's money. In the process, the pharmaceutical executive not only swindled his friends and people from his hometown out of millions of dollars, he injured the reputation of a legitimate medical research company.
Ruehle, a California resident who worked in the biotech industry, was hired by the medical research firm ICB International (ICBI) to identify investors who could fund its research. The San Diego-based company is developing technologies for early diagnosis and treatment of diseases such as Parkinson's and Alzheimer's.
"Basically, the company's founder invested his blood, sweat, and tears trying to come up with a cure for Parkinson's disease," said Special Agent John Roberts, who investigated the case from the FBI's San Diego Division. "He was relying on Ruehle to help raise money to move the company forward."
Instead, explained co-investigator Special Agent Bridgid Cook, Ruehle "collected nearly $2 million and used the money for gambling and other personal expenses."
Ruehle was not a licensed broker. He was supposed to be a finder—someone who would introduce investors to the company, and then ICBI would take it from there. But Ruehle took advantage of his hometown friends, who relied on him to provide information about the company's financial future. He took investors' money and issued them fake stock certificates, none of which he reported to ICBI.
"There were a lot of victims in this case—more than 160," Cook said, "and a major betrayal of trust." Ruehle's investors were mostly friends from Minnesota, where he grew up, and they were not wealthy. Many contributed $5,000 or $10,000. "He preyed upon people from his hometown," Cook explained. "They relied on his expertise and knowledge of the industry."
"Investors thought they were getting in on a great deal," Roberts added. But not one of Ruehle's investors saw a penny—and neither did ICBI. To make matters worse, the company had no idea its investment "finder" was collecting money and issuing fake stock in the company.
In 2015, some of the investors asked for proof that their money was being used at the company. In response, Ruehle sent them a letter on what appeared to be ICBI letterhead, allegedly signed by the company's CEO. In truth, the letter was a forgery—Ruehle even misspelled the CEO's name.
"ICBI was completely innocent in the fraud," Roberts said, "but they were made to look bad. Certainly there was damage done to the company, which was trying to do a good thing."
Worried investors eventually contacted the FBI, and within four months, Cook and Roberts had unraveled the scheme. Last month, Ruehle pled guilty to securities fraud. In addition, he admitted to possession of a stolen firearm—discovered during the execution of a search warrant—and acknowledged that he owned three stolen firearms, all unregistered.
"There was no reason for him to be buying guns off the street when he could have been buying them legitimately from a dealer," Cook said, adding that the 64-year-old Ruehle is typical of many financial fraudsters. "He was charismatic and a natural salesman, but he used those skills to trick people. And then he used their money for gambling, to buy expensive cars, and to live on a waterfront property."
Ruehle is scheduled to be sentenced in federal court later this spring.
San Diego-based ICBI's mission is to develop technologies to transport therapeutic treatments through the blood-brain barrier to treat neuro-degenerative diseases like Parkinson's and Alzheimer's disease.  According to ICBI's website, the company develops techniques for early diagnosis, monitoring of disease progression, and increased therapeutic efficacy of drugs for neuro-degenerative diseases and various cancers that currently cannot be reached by drugs.
Ruehle's plea agreement requires that he forfeit the $1.9 million in proceeds and pay restitution to the victim investors.
In addition to the securities fraud charges, Ruehle pleaded guilty to possession of a stolen firearm.  In his plea, Ruehle admitted that he owned three stolen firearms, including two semi-automatic pistols and a revolver.  He has agreed to forfeit these weapons and another revolver to federal law enforcement.
"Business professionals who use their knowledge of industries and securities to prey on unsuspecting lay investors undermine the public's confidence and ability to participate in the markets," said U.S. Attorney Laura E. Duffy.  "As this case demonstrates, they also jeopardize innovation and the success of small businesses.  This type of egregious securities fraud is simply unacceptable."
"Mr. Ruehle engaged in a pattern of lies and deceitful acts while violating the trust of family, friends, and associates," said FBI Special Agent in Charge, Eric S. Birnbaum.  "The FBI is committed to investigating and seeking the prosecution of those who steal money through fraudulent investment schemes."
"Firearms must be obtained through proper procedures by eligible recipients." said ATF Special Agent in Charge Eric D. Harden. "This investigation is a reminder that the illegal use of firearms permeates all spectrums of crime."
Resources:
– Press release