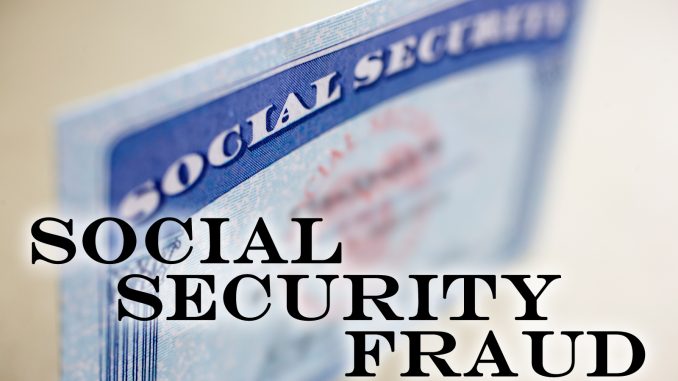 Richmond Business Owner Sentenced To Five And A Half Years In Prison For Fraud In Credit Repair Scheme
Baltimore, Maryland – Senior U.S. District Judge J. Frederick Motz sentenced Benjamin Bland, age 41, of Richmond, Virginia, to five and a half years in prison, followed by three years of supervised release for conspiracy to commit wire fraud, wire fraud, and social security fraud.
The sentence was announced by Acting United States Attorney for the District of Maryland Stephen M. Schenning and Special Agent in Charge Andre R. Watson of U.S. Immigration and Customs Enforcement's (ICE) Homeland Security Investigations (HSI).
According to evidence presented at his five day trial, Bland was the owner and registered agent of a company headquartered in Richmond, Virginia that hosted a website which purported to provide individuals with a legal means to start a new credit file through the issuance of a "secondary credit number." Bland falsely told his customers that these "secondary credit numbers" were "100% legal" and issued "by lawyers." However, Bland had invented the term "secondary credit number," there were no lawyers involved with his business, and the "secondary credit numbers" were actually social security numbers that had been previously issued to other individuals, predominantly children.
According to the trial evidence, one of the primary purposes of the fraud scheme was to obtain bank loans, private loans, auto loans, and lines of credit using the stolen social security numbers, counterfeit social security cards, and personal identity information ("PII") of actual persons to create a false (improved) credit score.
The trial evidence also established that Bland obtained and sold the misappropriated social security numbers to Michael Westbrook and at least 20 others located throughout the country, whom Bland called his "affiliates." These "affiliates" in turn sold those numbers to buyers. For an additional fee, Bland would provide fraudulent social security cards bearing the stolen number and the name of the "buyer." Bland also provided fraudulent driver's licenses to the "customers." These items were provided so that "customers" could defraud banks and other lenders by drawing upon lines of credit using the stolen social security numbers.
According to the trial evidence, Bland compromised the social security numbers of at least 1,500 people during the conspiracy. The majority of the stolen social security numbers belonged to children all over the United States.
A co-conspirator, Michael Westbrook, also pled guilty to conspiracy to commit wire fraud and aggravated identity theft and was sentenced to 24 months in prison.
Acting United States Attorney Stephen M. Schenning commended HSI Baltimore for their work in the investigation. Mr. Schenning thanked Assistant U.S. Attorneys Lauren Perry and Aaron Zelinsky, who prosecuted the case.
FOR IMMEDIATE RELEASE      Contact ELIZABETH MORSE
www.justice.gov/usao/md   at     (410) 209-4885