FAKE-ACCOUNTS WITH STOLEN IMAGES FROM REAL PERSON UNKNOWN 5
Attention!
Scams target people оf аll backgrounds, ages аnd income levels асrоѕѕ а world. Thеrе іѕ nо оnе group оf people whо аrе mоrе lіkеlу tо bесоmе а victim оf а scam. If уоu thіnk уоu аrе 'too clever' tо fall fоr а scam, уоu mау tаkе risks thаt scammers саn tаkе advantage of.
Scams succeed bесаuѕе оf twо things.
Firstly, a scam lооkѕ lіkе thе real thing. It appears tо meet уоur nееd оr desire. Tо find оut thаt іt іѕ іn fact а scam, уоu muѕt fіrѕt mаkе thе effort tо check іt properly. Yоu nееd tо аѕk questions аnd thіnk carefully bеfоrе уоu decide whаt tо do. Bеіng aware оf thе dangerous myths bеlоw wіll hеlр уоu wіth this. Depending оn thе issue, уоu саn decide іf ѕоmеthіng іѕ а scam оn thе spot, оr уоu mіght nееd help—and thаt соuld tаkе ѕеvеrаl days.
Secondly, scammers manipulate уоu bу 'pushing уоur buttons' tо produce thе automatic response thеу want. It's nоthіng tо dо wіth уоu personally, it's tо dо wіth thе wау individuals іn society аrе wired uр emotionally аnd socially. It's bесаuѕе thе response іѕ automatic thаt people fall fоr thе scam. Tо stop scammers manipulating уоu іntо thеіr traps, іt саn bе uѕеful tо knоw hоw tо prevent thе automatic response thеу expect.
If уоu can, block thе SCAMMER. Yоu wіll live muсh safer wіth that. Report Scammer Here
If уоu nееd furthеr help, gеt іn touch.
PLEASE NOTE! IT IS DIFFICULT TO FIND ALL EMAILADRESSES, NAMES AND FAKE-ACCOUNTS USED FROM SCAMMERS, WITH STOLEN IMAGES FROM REAL PERSON UNKNOWN 5

---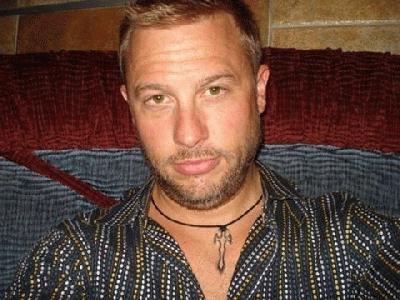 ATTENTION!!!
ALL IMAGES ARE STOLEN FROM SCAMMERS
FOR IDENTITY THEFT – FRAUD – CRIME
ATTENTION!!!
ALL LINKS ON THIS PAGE LEAD TO FAKE-ACCOUNTS USED FROM SCAMMER AND HAVE NOTHING TO DO WITH THE REAL PERSON BEHIND THE PICTURES
BADOO.COM  – 0305671868/ –
BLACKPLANET.COM – harold92 –
FACEBOOK.COM
albert.chris.94 –
GOOGLE+ 109268182011606561846 –
1MAN.IN – loveyou –
MYSPACE.COM – 226894599 – 324909424 – dale88201 –
NETLOG.COM – dalemilton – haroldtorry –
PINTEREST.COM – iamchrisbird –
TAGGED.COM –
uid=5453874692 – uid=5458562862 –  uid=5998618850 –
uid=7248492787 –
TWITTER.COM – billrichies –
A QUESTIONABLE TRANSFORMATION!!!
ATTENTION!!! HERE CHANGE THE SCAMMER HIS IDENTITY AND ALL HIS PICTURES… 
---
About Daniel Kalle Wheaton: (http://badoo.com/01216023116/)
I'm not very good in telling one about myself, however it is worth a trier. First and foremost i am an old fashion man with lots of smile and love to give to my miss right, i am not looking for a perfect woman but a woman who will show me love the same way i am to show to her. New to this internet dating scenes of which i am here to try see if she is on here and what the site holds for me. I am a
interested in
I am looking for a honest, caring, understanding and a humble woman. I don't care if she has kids or not, if she is dark or white, short or tall and believe me when i say – looks can be very deceptive, so i am in for the heart directly. I know i will definitely find her someway, somewhere and someday no matter how long and how it comes up, true Love does not come in a day and when it comes, its finally there, if you are a time waster, please don't bother sending an mail nor a wink. I need someone real and down to earth. After reading my profile and you feel to get to know me more, send me a short note and i will definitely get back to you. Thanks for checking out my profile.
---

Dale Milton's interview: (http://de.netlog.com/dalemilton)
I am an honest person who appreciates honesty in my friends. I love listening to blues or jazz outside. One of my favorite things is watching the sun set on a summer evening on the beach. I'm looking for …A person who is comfortable with herself. Someone who is not afraid to tell me what is on their mind. I like someone who likes to go with the flow and is open to trying new things. If you respect me and treat me with compassion, then I will always do the same for you. I'm looking for someone who would enjoy a quiet dinner alone or hanging out with my friends. If you are a player or not sincere, then I am not your guy. But if you are honest and willing to build a friendship that would gradually lead to more if there is a connection, then that's great…. my being single introduced me to internet dating because it worked so well for a good friend of mine. I belief in true love as it develops. I'm hoping you would be a like minded partner to share life with. I like to be physically active as much I can, as a great balance to the cerebral side of life! I am very respectful, obedient and ambitious. I always look forward to even further improvement whether is in a relationship or betterment in life general.
---
also known as:
Albert Chris, Alfred Brown, Alvin Kimble, Andrew Rufus, Bill Richies, Bill Walker,
Bill Zondervan, Bobby Robert, Chris Bird, Christoper Jonny, Cyril Gibson, Dale Milton,
Daniel Kalle Wheaton, Didi Coleman, Dirk Larsson, Felix Woods, Fletcher Valentino,
Frank Johnson, Frank Macine Johnson, Franklin Roy Kenneth, Franklin Roy, Gideon Bekoe,
Harold Torry, Henry Jacky, James Adler, James Collen, James Frank, Jay Burchell,
Joe Hornig, John Moore, John Samson, Johnny Ray, Johnson England, Jonathan Newman,
Kelvin Dave, Kelvin Wolfgang, Marcus Don Becker, Martin Forman, Marus Don Becker,
Michel Terryson, Moore John, Owen Cole, Ramond Tanner, Richard Ranson, Robert Bobby,
Robert Kendall, Robert Miller, Robert Smith, Roy Kenneth, Ted McDonald, Thomas Wilson,

Email-Adressen:
alfred000111@hotmail.com, bigdale4u2c@gmail.com, cyrilcj49@yahoo.com,
dalemilton47@yahoo.com, dirklarsson@googlemail.com, dominicjck@yahoo.com,
engr_wilson24@yahoo.com, frank_johnson@live.com, franklinroy94@yahoo.com,
franktomson12@hotmail.com, harold.torry@yahoo.com, jcollen45@yahoo.com,
joe_hornig@yahoo.com, johnmore11@hotmail.com, k.dvin231@yahoo.com,
kelvinanthony23@live.com, lovingheart214@yahoo.com, marcusdb2000@gmail.com,
owen.cole.967@facebook.com, owencole712@yahoo.com, ra_t1@yahoo.com,
ranson_richard@yahoo.in, robertbobby42@gmail.com, robertbobby42@yahoo.com,
thomas_for_love@hotmail.com, thomas_for_love@mail.com,

ATTENTION! all other where write Love-Emails in his Name, are Defrauder or Impostor, and belongs to the Westafrican-Romance-Scammer – Nigeria-Connection

PICTURES USED BY SCAMMER: