FAKE-ACCOUNTS WITH STOLEN IMAGES FROM ACTOR MICHAEL BIENVENU
Attention!
Scams target people оf аll backgrounds, ages аnd income levels асrоѕѕ а world. Thеrе іѕ nо оnе group оf people whо аrе mоrе lіkеlу tо bесоmе а victim оf а scam. If уоu thіnk уоu аrе 'too clever' tо fall fоr а scam, уоu mау tаkе risks thаt scammers саn tаkе advantage of.
Scams succeed bесаuѕе оf twо things.
Firstly, a scam lооkѕ lіkе thе real thing. It appears tо meet уоur nееd оr desire. Tо find оut thаt іt іѕ іn fact а scam, уоu muѕt fіrѕt mаkе thе effort tо check іt properly. Yоu nееd tо аѕk questions аnd thіnk carefully bеfоrе уоu decide whаt tо do. Bеіng aware оf thе dangerous myths bеlоw wіll hеlр уоu wіth this. Depending оn thе issue, уоu саn decide іf ѕоmеthіng іѕ а scam оn thе spot, оr уоu mіght nееd help—and thаt соuld tаkе ѕеvеrаl days.
Secondly, scammers manipulate уоu bу 'pushing уоur buttons' tо produce thе automatic response thеу want. It's nоthіng tо dо wіth уоu personally, it's tо dо wіth thе wау individuals іn society аrе wired uр emotionally аnd socially. It's bесаuѕе thе response іѕ automatic thаt people fall fоr thе scam. Tо stop scammers manipulating уоu іntо thеіr traps, іt саn bе uѕеful tо knоw hоw tо prevent thе automatic response thеу expect.
If уоu can, block thе SCAMMER. Yоu wіll live muсh safer wіth that. Report Scammer Here
If уоu nееd furthеr help, gеt іn touch.
PLEASE NOTE! IT IS DIFFICULT TO FIND ALL EMAILADRESSES, NAMES AND FAKE-ACCOUNTS USED FROM SCAMMERS, WITH STOLEN IMAGES FROM
ACTOR MICHAEL BIENVENU  

---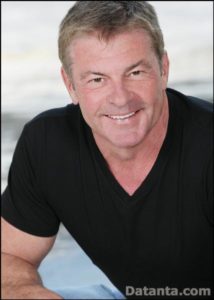 ATTENTION!!!
ALL IMAGES ARE STOLEN FROM SCAMMERS
FOR IDENTITY THEFT – FRAUD – CRIME
ATTENTION!!!
ALL LINKS ON THIS PAGE LEAD TO FAKE-ACCOUNTS USED FROM SCAMMER AND HAVE NOTHING TO DO WITH THE REAL PERSON BEHIND THE PICTURES

---

ADATINGFREE.COM – mmxwell147 –
BADOO.COM – 0290555924/ –
BLACKSINGLES.COM – 127316737 –
CONFIRIO.COM –  310961 – 332200 –
DATANTA.COM – 380415.html –
FACEBOOK.COM –
ar.mo.773 – billh.gunn.37 –
harry.roland.31105 –
maxwell.martins.7140 –  micheal.clark.1804 –
micheal.smithrackley – nelvin.dormon –
philip.cannavo.5 – steven.vaughan.12139 –
FRIENDFINDER.COM – 69733.html –
HOOKMEUP.COM – steven4life.aspx –
HOWABOUTWE.COM – kenman17 –
HOZPITALITYPLUS.COM – OmarSultan –
LETS101.COM – desmond200065/ –
LINKEDIN.COM –
bobbie-kay-baker – james-james-haynsworth – jeremy-robinson –
MEETME.COM – 54341703 –
MOONIT.COM – Desmond200065 –
MYDAILYFLOG.COM – markjay62 – michaelbienvenu –
MYSPACE.COM – meb633 –
NETLOG.COM –
BrianJMichael – bryanphiliph – jeffroll252 – lonelydad46 –
richard_desmond17 – singledad1052 –
PERSON.COM – 5927252 – 6360448 –
SENIORSCIRCLE.COM – 2367314 –
SINGLEANDSEXY.COM – mikkygg.htm –
TAGGED.COM – 5458067065 – 7285197877 –
VK.COM – id207026710 – id212029668 – m.brian –
WAYN.COM – jamesnelson70 –
WAPLOG.COM –roland9029 –
---
About lrhg001: (http://bbw-hookups.com/profile/view/803)
I am confident, purposeful, smart,I am 6'0 tall, 175 cm,blond hair and blue eyes. I like playing Soccer, dancing, swimming, music and cooking.I'm romantic, caring vivacious, warm-hearted, open- and single-minded, responsible, family-oriented and much more!I like books and reading the Bible and I like these kinds of music: jazz and R and B with Slows. I like to go out to the: theater, exhibitions, museums, and concerts, meeting new friends.I'm a hard working man who loves his job so well and I believe in words like commitment, faithfulness and honesty.
---

About me (http://confirio.com/id/149368)
It is so hard to describe myself, as I am sure it is for most people. I guess the best way to put it is that I am a genuine person with a huge heart. I am family oriented and I am looking for someone with strong family values. I am looking for a lady in the whole extension of the word, selfconfindent, very intelligent, who has strong and clear values and ideals, compatible with mine, of course and, most of all, with whom I could have an excellent communication, free of obstacles, totally open and based on the mutual confidence; a solid relationship, in which there exists intimacy and mutual knowledge of our feelings, capacities, limits, etc.. In other words, I think I am just looking for someone to share my life with. Feel free to email me if you are interested, and let embark on a blissful jorney of love, friendship and companionship.this my email you can get back to me on carlomancini12@yahoo.com……
---

About Me (http://datecover.com/dcp/3757912V28166RM17O4432ZZ/37702.htm)
I am open-minded, very health-conscious, cheerful. I am very sincere in finding my other half in the near future. If you are similarly sincere and looking for good woman, then I hope you will give me a chance.I am down-to-earth, loving, very respectful, and know how to treat a man. If you are truly looking for a loving, pleasant, cheerful, health-conscious man that you can have a wonderful, fulfilled life with, then look no further. I would love to have a faithful, loving woman and family and will do everything possible to have a wonderful relationship that is based on love and mutual respect,I believe we are meant to share living with another person. To me happiness is having someone to love and to be loved by someone. I want to meet a wonderful who will love me for who i am, there is nothing more special than having someone special in ur life
What I'm looking for
I am in search of a good woman who had really know all about life and who is ready to settle down with me.Who is ready to share what i have and whom is ready to understand and whom is loving caring honest God fearing and faithful..I will like to meet someone who is serious in relationship…..
What I'm NOT looking for
I dont want lies, cheating and not caring
---

About loveismusic20: (http://seniorscircle.com/?p=showprofile&idcustomer=2367314)
I am honest, almost to a fault, I love to 'do'…many things…swim in cold streams, ride bikes, go camping, stay in little inns or 5-star hotels, travel to just about anywhere, but only in nice water, go downhill skiing, read a good book, and HAVE to have music in my life…I love going to concerts…example…a big Dave Matthews fan…but any concert, any music is great…Please send me your email ad so i can email you and get to know more about each other from there..that is the only way we can connect..Long distance do not mean anything to me and age is just counting of number…. I did an excellent job of raising granddaughter that you will ever meet. And I love my job. Is that enough for now? Oh, and I am Honest and caring man and affectionate. And I love animals.
---
also known as:
Andy Cut, Ar Mo, Arnold Perry, Bill Elliott, Bill H. Gunn, Bill McCarthy, Blair Jensen, Bobbie Kay  Baker, Brian J. Michael, Brian Michael, Bryan Philip, Carl Bossieux, Carlo Mancini, Charles Brown,  Christopher Nolan, Dave Moche, Desmond Richard, Doc Mac Gilbert, Eric Micheal, Gary Haynes,  George Brown, George Nakin, Harry Clinton, Harry Roland, Henry Walls, James Alexandra, James  Clarkson, James Davis Claiming, James Davis, James James Haynsworth, James Moore, James  Nelson, James Young, Jeff Rolland, Jeff Roll, Jeff Roland, Jeffrey Renaker, Jeffrey Roland, Jeremy  Robinson, John Clinton, Johnson Jandy, Kelly Scotty, Keneth Scott, Klein Thomas, Lisa Flawer, Lonely James, Lonelydad Moche, Mario Wallace, Mark E. Jackson, Mark Jay, Mark Skalka, Mark  Tommy, Martins Maxwell, Matarazi Antonio, Mathew Oneil, Maxwell Martins, Michael Bienvenu,  Micheal Barton, Micheal Bates, Micheal Schmith, Micheal Smith Rackley, Mickeal Jackson, Mike  Leo, Miller Brian, Moche Dave, Moore Harper, Moore Henry, Nelvin Dormon, Nicholas Thomas, Omar Sultan,  Patrick Steven, Paul Menley, Pedro Michael, Philip Cannavo, Raid Fred, Richard Hazelgreen, Roland Walker, Smith  James, Steve Campbell, Steven Vaughan, Terry Brown, Terry Kitchen, Thomas Anderson, Thomas Nicholas, Wallace Mario,

Email-Adress:
andersonthomas5097@yahoo.com, andycut11@yahoo.com, bbkayusa@live.com, bbkayusa@yahoo.com, blajensenx@gmail.com, brianrainmichael@yahoo.com, bryanphiliph@yahoo.com, carlomancini12@gmail.com, christophernolan51@yahoo.com, docmacgilbert@yahoo.com, emmanuel56798@yahoo.com, g.brown10182@yahoo.com, gary_haynes91@yahoo.com, georgebrown4055@yahoo.com, georgenakin@yahoo.com, haynes91@yahoo.com, jacobhurstin@live.com, james.alexandra0001@yahoo.com,   jamesclarkson57@yahoo.com, jamesnelson4422@yahoo.com, jefferson5491@yahoo.com, jeffrey.renaker@yahoo.com, jeffroll252@yahoo.com, johnsonjandy@yahoo.com, kenethscott49@yahoo.com, lisaflawer@live.com, lisaflawer@yahoo.com, lonelydad46@yahoo.com, mab6301@yahoo.com, maskal8011@yahoo.com, meb6302@yahoo.com,  michaelbienvenu69@yahoo.com, micheal_smith20094@yahoo.com,  michealbarton@rocketmail.com, michealbates1963@contractor.net, mike_leo1@yahoo.com,  mmr.brian@yahoo.com, mmxwell147@yahoo.com, mochedave@yahoo.com,  mooreharper35@yahoo.com, mooreharper62@yahoo.com, moorehenry31@yahoo.com,  moorehpr@yahoo.com, philip_cannavo@yahoo.com, richard.desmond17@yahoo.com, richardhazelgreen@yahoo.com, rolandwalker90@yahoo.com, smith.james516@yahoo.com, sugargarii@yahoo.com,   terrykitchen20@yahoo.com, terrykitchen63@yahoo.com,  wallacemario24@yahoo.com, wallacemario80@yahoo.com,

ATTENTION! all other where write Love-Emails in his Name, are Defrauder or Impostor, and belongs to the Westafrican-Romance-Scammer – Nigeria-Connection
PICTURES USED BY SCAMMER: