FraudsWatch is а site reporting on fraud and scammers on internet, in financial services and personal. Providing a daily news service publishes articles contributed by experts; is widely reported in thе latest compliance requirements, and offers very broad coverage of thе latest online theft cases, pending investigations and threats of fraud.
Bridgeport Man Sentenced to 30 Months in Prison for Role in Lottery and Romance Fraud Schemes Vanessa Roberts Avery, United...
Rep. James Clyburn, D-S.C., chairman of the choose commission on the Coronavirus Crisis, seeks info regarding preventing fraud in pandemic...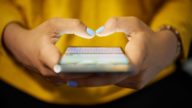 Source After the shock of a car wreck, it can be hard to know exactly what happened. Naturally, gathering evidence...
Source After the shock of a car wreck, it can be hard to know exactly what happened. Naturally, gathering evidence...
Federal Jury finds Defendants Guilty of Submitting False Claims to Medicare under Civil False Claims Act Jury verdict results in...
Westfield Woman Pleads Guilty To Stealing Thousands Of Dollars From Health Care Agency BUFFALO, N.Y. – U.S. Attorney James P....
Two Chinese Nationals Charged with Laundering Over $100 Million in Cryptocurrency from Exchange Hack Forfeiture Complaint Details Over $250 Million...
Two Blight Elimination Program Indictments Unsealed Two criminal indictments were returned today for criminal violations related to the U.S. Treasury...
Man Charged with Defrauding Banks and Investors of $5 Million A Tulsa man was charged this week in U.S. District...
Washington State Man Sentenced in Fraud Targeting East Texas Elderly BEAUMONT, Texas – A Kirkland, Washington man has been sentenced...
PHILADELPHIA – United States Attorney Jennifer Arbittier Williams and Assistant Attorney General Kenneth A. Polite Jr. of the Justice Department's...
This is an email scam received about " Cyber Wiretap And Funds Recovery Department, Federal Bureau Of Investigation FBI " is...
Home Health Agency and Former Owner to Pay $5.8 Million to Settle False Claims Act Allegations Doctor's Choice Home Care,...
VA Employee Found Guilty Of Corruption Charges And Defrauding VA Of Nearly $19 Million In A Year United States Attorney...
Former Senior Alstom Executive Sentenced to Prison for Role in Money Laundering Scheme to Promote Foreign Bribery A former senior...
Husband And Wife Plead Guilty to Social Security Fraud Scheme OAKLAND – Erick and Kimberly Dominguez pleaded guilty in federal...
Two Connecticut Physicians Pay over $4.9 Million to Settle False Claims Act Allegations U.S. Attorney John H. Durham, Special Agent...
Ten Defendants Charged With Illegally Conducting Multi-Million Dollar Sports Gambling Business Ten defendants have been charged in federal court with...
Construction Company Owner Charged With Fraudulently Obtaining More Than $2.75 Million in Chicago Housing Authority Contracts The owner of a...