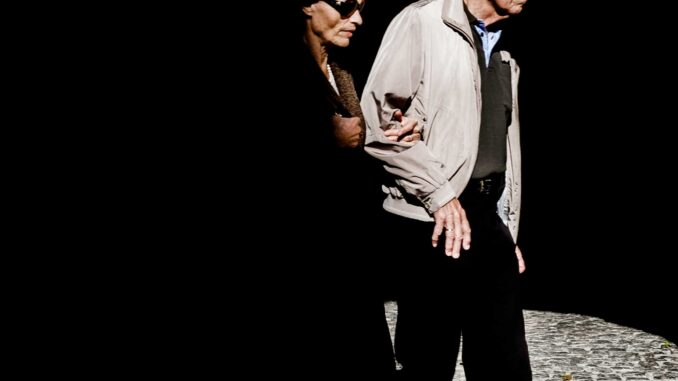 An increasing number of seniors are becoming tech-savvy, however, thieves are honing in on this and are using it to their advantage. In 2017, a billion dollars was stolen from the country's population via fraudulent practices, with online and email fraud costing $200 million. One of the latest scams to hit America's seniors is the mystery shopper scam, which is putting their finances and their personal identity at risk.
The mystery shopper scam
For seniors needing a bit of spare cash, mystery shopping is the perfect solution as it's non-taxing, can be done at your leisure and you often get to keep the goods you buy as part of your assignment. That's exactly what Walli Muhammad thought when he applied for a mystery shopper role and was offered the job. For Muhammad, the role sounded perfect "I thought it was wonderful!" he said, but he became suspicious when he was told to send the money he'd received, via what he now knows to be a fake check, to two individuals in different states. The unwitting senior was being set up as a money mule and had he not have acted on his suspicions, he could have lost a small fortune in the scam.
Fake checks
Muhammad isn't the only American citizen to have been targeted by this mystery shopper scam either. Earlier this year, 75-year-old Leon Talada was offered the opportunity to become a mystery shopper and, like Muhammad was sent a fake check for almost $4,000. Thankfully, his bank sussed it was fraudulent before it was too late. The scam even date backs to last year as Steve Miller found out when he received a check for more than $2,000. He was asked to cash the check and then purchase cards from a local store and send the numbers to the mystery shopping agency via email. Miller was quick to identify that he was in the midst of a scam and didn't lose any money, but the impact on seniors who discover the con when it's too late could be astronomical.
Why mystery shopping?
So why are criminals using mystery shopping scams in a bid to get hold of seniors' cash? One theory is that because it's seen as an easy job, more seniors than any other demographic are likely to apply for the role. The older generation is much more used to dealing in checks than millennials, so, for them, it's not an unusual method of receiving cash. Seniors tend to be the more trusting members of society and many won't have any concerns about undertaking the 'work' they're told to do by the scammers while waiting for their check to clear.
A name change
The perpetrators of these cons have become wise to the fact that their intended victims, including Muhammad, Talada, and Miller have caught onto their scams and so they have upped their game. Instead of advertising for 'Mystery Shoppers', unsuspecting applicants are being offered the role of 'Secret Store Evaluator'. While the name has changed the scam hasn't and seniors who find themselves being given such a job will still be sent a fake check and instructions to transfer cash or to purchase multiple gift cards and send the details of the cards to the criminals behind the con.
Protecting yourself
Following the scam, Muhammad warned, "I would have been homeless trying to pay back the funds they had stolen from me." So if you do find yourself in a tricky situation following a fake check mystery shopper scam, you may need to consider your borrowing options to help you get back into the black. However, prevention is key and you should aim to do all you can to protect yourself and your information when online. Should you suspect anything untoward when buying goods online, after receiving an email or when reviewing financial products, put a halt to proceedings immediately, as the seniors in the cases demonstrated above did, and seek professional advice from an anti-fraud organization.
Genuine opportunities
While mystery shopping scams continue to do the rounds, the good news is that there are legitimate companies offering mystery shopping opportunities to the older generation. The solution to finding a genuine one is to look for company reviews and speak to other mystery shoppers on the net to see which ones they recommend. Never use your own money to make a purchase and always wait for a check to clear before completing the assignment you've been allocated.
Scammers are constantly looking for new ways to steal cash from the country's seniors and the latest mystery shopper scam is just one of their latest tricks. So if you're thinking about becoming a mystery shopper, stay on your guard, ensure any checks you receive are legitimate and never use your own funds, even if instructed to do so.